Butterfly Brief #18 Submitting short stories
Saturday, October 20, 2018 by Leona Choy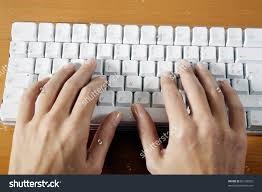 An increasing number of my writing friends are trying their hand at short stories although they are working on a larger book manuscript. Why not do both?
Have you already written a short story and want to find a home for it? Or do you have a good idea for a short story but want to be sure you are choosing the right one for your subject? Where can you send it? Do new writers have a chance at acceptance? Do they pay?
Your best bet is to submit to a literary magazine. Can you trust the "contests" that sound so enticing? You aren't sure if you should be drawn into the ones that ask YOU to pay to enter. Are they legit? How about submitting to be included in an anthology or collection of short stories?
What follows is a jumpstart of online resources from which you can select the ones that more likely are a fit for your story. Go to Google or your favorite search engine and type in these titles and you will have more than enough options. Be sure to follow their submission requirements completely or they won't even look at your work. Honestly.
23 magazines and websites that want your work.

Top 50 Literary magazines

46 Literary magazines to submit to

25 Magazines and online publications

15 Literary magazines for new and unpublished writers

33 Literature magazines that pay writers



---