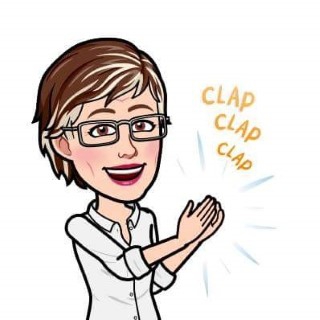 My retired writer friend Clarice, a published author in her own right, wrote me the following:
"At nearly age 88, I regret that I'm not writing for publication anymore. Since retiring, for about ten years I've been a facilitator for an adult lifelong learning group "Everybody Has a Story" to encourage the writing of one's memoirs. I self-published The Joy of Grandparenting: Grandparents Make a Difference and The Joy of Grandma's Cooking: A Treasury of Recipes and Stories from the Heart.
However, I am still writing. I send email letters monthly to my scattered-around-the-world 17 grandchildren families sharing with them values that matter to me, people who have influenced my life, and memories of my growing up years in South Dakota during the Depression. Sometimes they answer...."
I give you a "Shout Out" Clarice for your popular books. But please, NO REGRETS that you are no longer writing to be published!
Your "homespun writing", as I call it, may be more important for God's Kingdom than your books in print! You are writing with indelible ink on the hearts of your family and friends. Your influence extends to several generations, even beyond your lifetime. You have their ears when you use technology with which they are familiar. Whether you receive feedback or not, through your family email letters you are publishing on their hearts.
Letter writing was apparently to be God's prime plan for the apostle Paul's most effective life work to the scattered, fledgling groups of believers which we call it the Early Church. To give Paul time for writing, God had to isolate him from his busy life of ministry by permitting him to be imprisoned. Because of those very letters preserved for future Christians—us—more than twenty centuries later we can still read them, study them, hear them in our liturgy, and be blessed and built up in our faith. Paul probably never dreamed that he was actually "writing for publication."
For some of us, God has planned to use our retirement season of life to accomplish our most meaningful service for Him. We may feel detached from our previous mainstream life, sometimes almost "imprisoned" by forced isolation or declining health. But God may be positioning us to influence those within our immediate circle in innovative ways heretofore untapped. It could be through letters or some form of homespun writing.
Don't you think Paul would have used every technological means, had it been available? He would more than likely have a web site and use Facebook and Twitter to reach his international following. I'll wager he would have written those 19 prayers recorded in his letters and sent them instantly to the recipients through cyberspace by email!
I do have modern technology at my disposal. I can use email to connect with friends, my family, loved ones, needy and hurting people who reach out to me asking, "Please pray for me." Paul prayed within his letters. Why don't I do that? I'm increasingly sensing the Holy Spirit's urging to pray and to write my prayers to my friends as part of my homespun not-meant-for publication writing.
Day by day I'm in touch with more aspiring and established writers who are in the 70-90's age bracket. They are becoming both published writers and homespun writers. Clarice is one among many to whom I want to offer a "Shout Out" and applause for redeeming their time through homespun writing.
Click here to download my PDF Homespun Writing, a partial chapter excerpted from my book Writing For The Supreme Editor. It includes lots of personal examples of my not-for-publication writing.