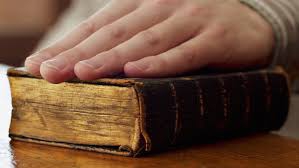 BUTTERFLY BRIEFING #16
As you write your memoir or autobiography, is it a lie if you deliberately withhold some of the happenings? Can you imagine/pretend activities and dialogue that really didn't take place—but could have? Do you "have the right to remain silent" about certain events which you don't feel comfortable telling?
The answer should be personal in the context of each person's life and family and wider context. It's your story. You are in control of the perception you want your readers to have. If you withhold information, that has the power to change the reader's interpretation of a story. It's up to you how much of your life story you want to tell. Don't ever hide the truth from yourself, even if you choose not to share it all with others.
On the other hand, a memoir should not be the occasion to tell everything, no holds barred! Nor is your memoir the time and place to impose your version of an ugly scene and wreak revenge on people who are not available to defend themselves. A memoir isn't a place to tattle-tale on others who made your life miserable, or to force your reader to take your side of a situation.
If your memoir takes the form of a book, it will probably outlive you. Remind yourself that you may not have the opportunity to write a sequel to amend some impressions you wish you hadn't left.
It is not an invitation to attend your pity party. A memoir is not a loudspeaker for your self-aggrandizement. It is not a pretty picture when you paint yourself on a perfection-pedestal.
You walk a fine line in how you present yourself. Be honest. Come across as genuine and vulnerable. Be real when you check the little square at the end of some online business to confirm your humanity: "I am not a robot." Own your mistakes and don't blame others.
You will have your own point of view, of course. That's what makes it a memoir. Be aware that you are relying on your faulty memory which you must admit is prejudiced in your favor. Make it a big deal to run the credits due for the many people in your life who contributed to who you have become.
Ethics and accuracy
In non-fiction it seems acceptable to go beyond the apparent story to get at the real story. We must be careful to be honest with ourselves and our readers and write our story with Philippians 4:8 as a backdrop.
Can we justify taking some liberties as we write when we relate true events? What are the level and limits of creative invention in a non-fiction work? In my autobiography and in the biography I co-wrote for my husband after his passing and for historical biographies I published, I took liberty with dialogue and description.
However, I built on known facts and conversations and actions which were plausible. I imagined scenes and reconstructed events that I believe accurately reflected the way things were in the hearts and minds and situations of the people who lived through them. Because of the passing of time, I couldn't verify them. I depended on honest research.
None of us have perfect memories. Often unconsciously we renovate our memories, shaping them into credible stories. Some may call it "literary tinkering" but it is an honorable part of what today is called creative or narrative non-fiction. This doesn't change the truth of the story.
A memoir isn't fiction. For a text to be considered creative nonfiction, it must be factually accurate while written with attention to good literary style and technique. Plain vanilla reporting is boring. Yes, your primary goal is to communicate information like a journalist, but also to shape it in an engrossing way that reads like fiction. Forms within this genre include biography, autobiography, memoir, personal and hybridized essays.
Just a word about the latter, the hybrid narrative, a most intriguing development in nonfiction writing. (Think hybrid automobile that runs on both gas and battery power.) Hybrid writers mix fact and fiction; poetry and prose; memoir and history; biography and memoir. They blur one genre with another. Such writing is any narrative whose structure is fragmented, braided, threaded, broken, or segmented by something that counters or is unlike that narrative.