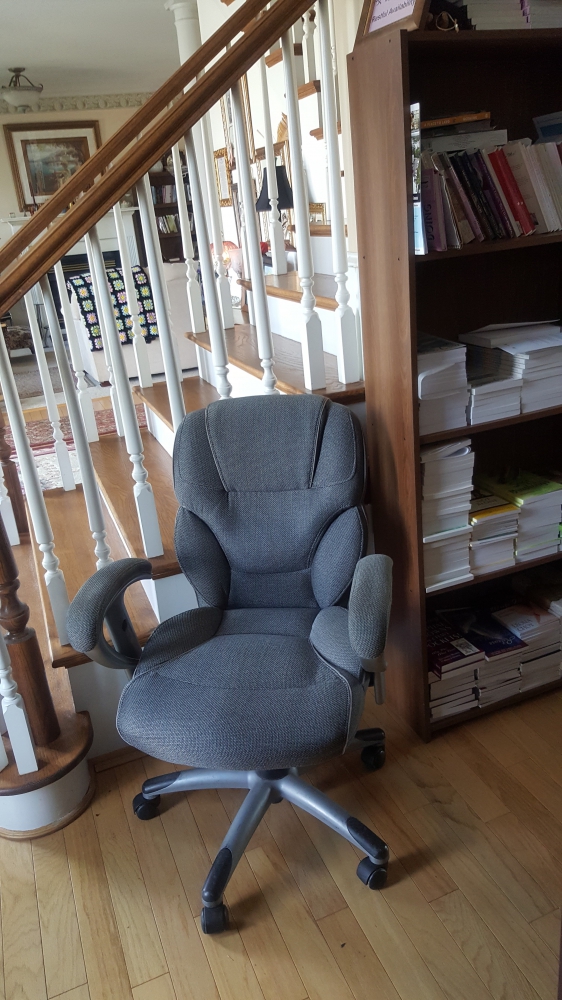 Some CHANGES are in on the horizon.
Who is next to sit in this chair?
I've been offering an initial one hour of "Jump-start Consultation" with me to aspiring as well as published writers at no charge. It's a get-acquainted session focusing on where they might like my assistance as a writing coach. I've been offering it at large and have been enjoying productive and fun "virtual encounters" by email with new writers and having a delightful time sampling and appreciating their work. However, as I've connected with writing groups locally and others in the general vicinity or acrossVirginia and met face to face with writers, many have asked if they could take advantage of my initial coaching hour by coming personally instead of by email.
YES! I've already begun inviting local writers to my writing studio in my home in Winchester, VA for one-to-one appointments as time allows. In fact, due to the response, there's a waiting list!
So I'm changing/expanding the offer of an initial free face-to-face coaching hour with me to include any writer within driving distance of Winchester. (That's up to you to decide!)
Email me [email protected] for an appointment at our mutual convenience. I'll reserve a time for you to come sit in the chair pictured above in my writing studio and we'll talk about you and your writing aspirations while we share a cup of tea.
If it turns out that you would like further coaching from me on your current writing project, I've prepared an info sheet with my rates per hour or per project for what I call "Stage Coaching" to assist you in greater depth toward your writing goals as long as you require it. Request the info sheet for details.
I'm prepared to point you to resources for your specific project and guide you in your writing process so you could proceed with the writing yourself.
Or, if you require, even to walk you through the entire editing, actual production and printing of a completed book through our self-publishing process.
My help covers most genre of writing with an emphasis on non-fiction and—a specialty in memoir writing.
Keep watching the WRITERS CORNER on this website for other new developments to help you succeed in your writing goals.