Hello poets! I know you are out there!
Sometimes aspiring and published writers drop a hint that they also express themselves in verse—as if they somehow need to apologize. In my early days of writing, I literally concealed my humble verses in a clothes closet so no one would know I wrote poems.
Some writers reluctantly admit that they do write poetry but "not for publication," in some cases "just for God."
Writers who are Christians, please don't apologize if God gave you a gift to express yourself in poetry.
When you write "verses for God," I like to call it "Psalming." Military leader, macho King David and other men of his generation wrote Hebrew verses. In fact, in past generations most known classic poets were men. It was manly, certainly not feminine or sissy, to write poetry.
Poetry is often one part of the many-splendored creative gift expressed at the same time by musicians and artists of different kinds. I see it in tandem with those other gifts in writers I coach.
Click on the PDF document that follows: /Resources/1-71.pdf.
The above download is a chapter from my recent book Writing For the Supreme Editor called The Joy of Psalming. It may provide some ideas for your own versification.
I recommend my book Release the Poet Within! How to Launch and Improve Poetry Craft and Ministry which is reviewed in BOOKSTORE on this website and available for immediate ordering. My recent anthology of vintage poetry is Psalms of My Harvest: Confessions of a Psalmist to which you may relate if you are in your calendar-challenged years, also available to order.
CALLING ALL POETS! LET'S MAKE A DEAL!
If you are an aspiring poet to any degree, please send me by email ([email protected]) one of your favorite poems for my own pleasure reading. Tell me about your poetry writing and how you would like to develop it further. Would you like my help?
Send me your mailing address and I will mail you free and postage paid my 190 page book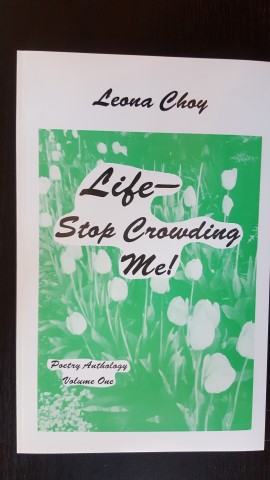 Life! Stop Crowding Me! the first anthology of my poetry in its original format, now considered a "Collector's Item." No obligation.
PLUS, I will include a one-hour CD of myself reading the first 64 pages of this book. ALSO FREE.
Is it a deal? This is a limited offer as long as the supply lasts since it is now out-of-print.