(A bit of Inspiration for us as aspiring Christian writers
which I drew from the Old Testament prophet,
"Wordsmith Habakkuk")
The marginal notation on the last verse of the book of Habakkuk suggests that this piece of writing might have been a musical dramatization to be performed on stringed instruments under the direction of the choir director. Habakkuk himself is thought to have been involved in the temple worship. The three chapters might have been scenes in the drama escalating to a fever pitch in chapter 3:17-19.
His brief book is full of spectacular verbal images which crescendo to an impressive dramatic conclusion. After a mournful, sad, complaining beginning, I can visual how the conclusion could have evoked thunderous applause for an audience of Judah's citizens who attended the performance.
Verse 18 depicts Habakkuk shouting high praise exultations to the Lord for fulfilling what He had promised and, in
one translation, "turning cartwheels of joy."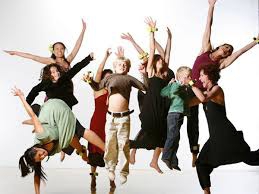 I believe the finale could well have brought a couple of curtain calls demanding an encore.
All the above to say that I simply borrowed Habakkuk's format of couplet style reminiscent of Old Testament Psalm-poetry. Through imitating his "Although...Yet..." contrasting declarations at the end of his book, I echo my joy in having spent a lifetime writing for the Supreme Editor:
"Although I really don't know where my writing aptitude came from,
and I might not have discovered any writers or literary folks among my ancestors;
'Though I hid my fledgling efforts at writing from the eyes of everyone,
because of my shyness, introversion and embarrassment;
'Though I have not been formally trained in the art and craft of wordsmithing,
or have any academic degrees in communications to frame on my walls;
'Though much of my life had to be spent on the ordinary occupations of life,
leaving little time in my prime to pursue the writing dreams of my heart;
'Though I had to wait until the latter years of my life to devote myself to writing,
and misfortune and adversity were themes from which I drew early inspiration;
'Though I had to learn the hard way not to depend on my own efforts to live or write,
and be content when the Supreme Editor rejected some of my favorite ideas;
'Though I have never made ends meet from my writing efforts or published works
but freely give my books to people who might profit from them spiritually;
Yet....
I will rejoice in the Lord who called me to communicate for Him,
according to the opportunities He has given me in abundance;
I will rejoice in the God who reigns over my life and published works,
who prospers me beyond all measure of asking and thinking;
The Lord God is my strength, who rewards faithfulness and doesn't count
published credits as my salvation-ticket to Heaven;
The Lord God is my Supreme Editor as I co-labor with Him to make
His Kingdom known in my ordained sphere of relationships;
He keeps my feet from slipping in envy as I compare my modest books
with those of writers who made the New York Times Bestseller List;
God encourages me to keep writing what He impresses me to write
and not to count success as the world regards it;
Yea, I will listen more closely to the whisperings of His Spirit
and check my ideas with Him before writing with full throttle;
So may I walk humbly before God, writing for His glory alone,
fulfilling my high calling in Christ Jesus to the end of my days.