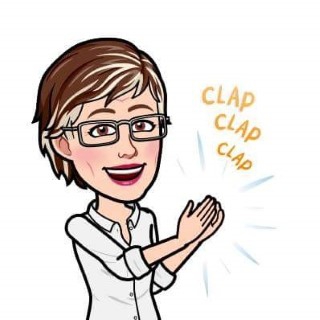 "Write what you know" is the sage advice offered to aspiring writers.
My friend Nan McCullough has taken that track and written a book showcasing her expertise and experience.
She has earned her Butterfly Wings SHOUT OUT with her book Entertaining For Eternity—With Heavenly Hospitality.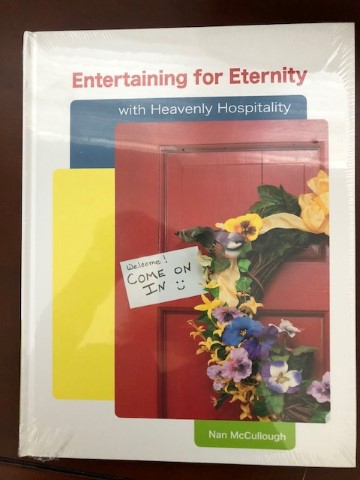 Nan shares her launching point: "Understanding the difference between the two words "entertaining" and "hospitality" will set you free and help you relax so you can kick your front door open and begin to truly enjoy having people over. ENTERTAINING often says: "Come on over to my house and let me impress you with what I have or how I do things." HOSPITALITY says: "Come on over just as you are and be part of our family. Kick off your shoes. There's always room for one more. Make yourself at home here."
Nan maintains that we live in a world of people starved for connectedness and real caring relationships. Our homes, no matter how humble, are a place where we can share the love of Christ with others. She wants to motivate the Christian reader to prop open her front door, put out the welcome mat and start asking her neighbors, work associates and casual acquaintances in for some real caring over a cup of something yummy or maybe a simple meal. In so doing, we can and need to turn our world upside down like the early believers did in the book of Acts.
Her attractive, full-color book is packed visually with all sorts of easy, creative decorating ideas, recipes and centerpieces for every holiday and season and venue. You can focus on your guests rather than be a slave to entertaining. Having people over should be fun not a burden.
Wherein lies her expertise and experience? Nan has a unique, continuing ministry to governors' wives.
Widowed in her midlife, she would like to write a book about her widowhood journey and the surprise romance with which God has blessed her—finding her "prince charming" and starting a second new life. In fact, she is looking for a co-writer to wax creative and write a Christian romance novel to inspire widows of any age who may feel that it is a given that life has ended with the onset of their widowhood.
The Lord asked the Old Testament Moses, who was making excuses when God called him, "What is that in your hand?" It was a simple walking stick. God infused it with His power and used it for His glory. What we have "in our hand" might be a story God wants shared with others about His work in our lives.
Let's search and pray for the right genre to bring that story to life to bless and encourage others—not to exalt ourselves but to point others to their sufficiency in Christ.