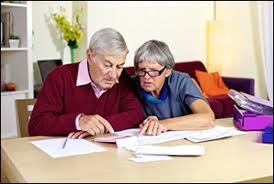 To Writer Friends on Leona's website:
Here is a New Year opportunity to become published in the CHICKEN SOUP FOR THE SOUL books of collections on certain topics. Some of you quickly wrote on a previous topic months ago when I alerted you about it. You took the challenge and entered. Your stories are under consideration right now and I hope they will be accepted!
The new topic is: the humorous or serious sides of life after 60. Many of my writers fall into that calendar category. Below are some ideas, but I know you can think of many more about which you could write from your own experience.
• Time for a new career
• Trying new things
• Bucket lists and adventure
• Volunteering and mentoring
• Exercising and sports
• Sports cars!
• New love interests
• Internet dating
• The wisdom of age
• New passions
• Raising grandchildren... or still raising grown children!
• Moving to a new place
• Moving to an active retirement community
• Taking the time to do what you've always wanted to do
• Handling loss and illness
• Caring for elderly parents
• Using new technology
• Reinventing yourself, in big ways and small
• Handling a spouse's retirement or new career
• Travel
• Downsizing and moving
• Divorce and recovery
All stories and poems must be true — they do not publish fiction. Stories should be no longer than 1,200 words. You can surely comply with that! They no longer publish "as told to" stories. Write your story or poem in the first person. Do not ghostwrite a story for someone else unless you list that person as the author.
If your story is chosen for the collection, you will be a published author and your bio will be printed in the book, if you so choose. You will also receive a check for $200 and 10 free copies of the book.
FOR COMPLETE GUIDELINES ON HOW TO WRITE AND SUBMIT YOUR STORY, GO TO https://www.chickensoup.com DEADLINE FOR SUBMISSIONS FOR THE ABOVE TOPIC IS MAY 31, 2020. You may submit more than one story.
On the CHICKEN SOUP FOR THE SOUL website you will find lists of OTHER TOPICS for which they are seeking submissions. GO TO: https://www.chickensoup.com/story-submissions/possible-book-topics
You don't have to be "a writer." If you have a story on that topic, simply write and submit it and you might become a published author.
Leona's Offer: After you write your story the best you can and want me to take a look at it free of charge before you send it off, I'll be happy to have you email your final version to me: [email protected]. I will not edit it but may give you my suggestions and return it to you. I will also give you a gift copy of my new writers help book, SYNTAX SURGERY to assist you in editing your own work.