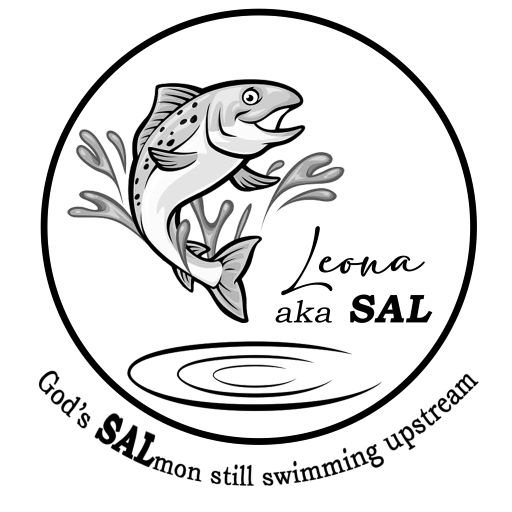 I pray for Queen Elizabeth II. She will celebrate her 70th year of reign this year, the longest-reigning British monarch. Do I know her? No, I've never met her. And I'm not British. But we have much in common. We are exactly the same age, we were married the same year, we are both widows. She is constantly in the news with her son Prince Charles, grown grandchildren, and great-grands. Her progeny seems to be in some kind of trouble most of the time.
She looks tired and has been in the hospital recently for tests. I can empathize with her recent photos where she is walking more slowly and uses a cane to maintain balance. Me too. (I've wondered what she carries in her ever-present handbag.) I'm not a hat-and-gloves person like she is. I've never worn a crown, nor have I mastered the Queen's distinctive, regal hand-wave.
So why do I pray for her and her troubled family? Because of I Timothy 2:1,2 MSG. "The first thing I want you to do is to pray. Pray every way you know how, for everyone you know. Pray especially for rulers and their governments to rule well so we can be quietly about our business of living simply, in humble contemplation. This is the way our Savior God wants us to live."
And Ephesians 6:18. "Pray at all times (on every occasion, in every season, at every opportunity, in every situation) in the Spirit, with all manner of (every kind of prayer and entreaty, with every effort.) To that end keep alert, (awake, eyes open, fervently,) and watch (being on the lookout for the answer) with strong purpose (making every kind of effort) and perseverance, (hanging in there) interceding (praying the blessings of God) in behalf of all the saints (all believers, God's consecrated people)."
Most of us, alone or with family, watch TV sometimes almost mindlessly. News for sure, entertainment, the weather, educational programs, and hopefully some of the excellent Christian programs that are available 24/7. My challenge is: LET'S WATCH INTERACTIVELY—not passively. Watch with the eyes and mind of Christ and interact spiritually with the people we're looking at and the events we are viewing which are unrolled "live" before us in real-time.
Do you feel that praying for our leaders is difficult because you don't see eye to eye with the way they are leading? We may not get to choose our leaders or their position on the issues we care about, but we are mandated by God to cover them in prayer. Our leaders need God's help. All of them, whether they realize it or not.
No leaders are perfect. Remember that God is not surprised by flawed individuals who have attained high places. He knows that our presidents and kings and queens are broken. Yet He can work through them as He did through pagan leaders, Pharaohs, etc. to accomplish His purpose. He loves them too, so much that He gave His Son to bring redemption to them as well.
In the meantime, He asks us to pray for our leaders and all people, our loved ones, and our neighbors. Although our flaws aren't on display for the world to see, they are still there. We all need His mercy. When we realize just how imperfect we ourselves are, we are humbled to offer deeper supplication for the imperfect men and women who lead us.
When we pray for our leaders, we take part in advancing God's kingdom on this earth. Here are some ways to pray for those in leadership that can impact God's influence on the earth:
Pray for our leaders' salvation and/or heart change.
Pray for their wisdom in making good decisions and cancel their bad ones.
Pray that their decisions and influence may have a positive impact on our families, cities, churches, laws, schools, and global society and not for harm.
Romans 13:1 acknowledges that those who are in positions of power may have been allowed there by God for a specific purpose. When we pray for them, we are praying that God's will be done. Let every person be subject to the governing authorities. For there is no authority except God, and those that govern have been instituted by God. (Romans 13:1 ESV) Remember that our leaders face spiritual battles and opposition that they may not be aware of, so we are responsible to have their back by prayer.
If our leaders do not have a biblical worldview, we can pray for their minds to align with God's Word. Rather than complain or be angry, we can do our fighting through the power of prayer. Our leaders need God's wisdom especially in the midst of an election year or transition of leadership. The simple act of praying for our leaders can move them in the direction of God's will for their lives, and ultimately benefit the people they serve. Don't you believe God is powerfully in control? And that He answers prayer? So then, let's pray!
Our intercession needs to be all-embracing—some versions say, "for those in power, leaders, in places of prominence, superiority, with high responsibility, in important positions, public leaders in any domain." We must stretch it even wider to pray for our enemies, those who persecute us, who intend to do us harm, and those who preach the gospel and teach God's Word. For the sick, to comfort the suffering and grieving, for those in prisons of various kinds, for the unsaved. Whew! That about covers all of life—and all that we are apt to be watching on television.
Let's put some flesh on the bones of these admonitions to pray. As TV watchers, instead of simply being spectators, we can enter into the moment—literally. Time and distance are irrelevant. Even if a program is being re-broadcast. You can pray in your mind, in your spirit, even silently, if you are viewing TV with other people present, or under your breath, or lip-syncing prayer, or actually aloud, or even in a prayer language as the Apostle Paul recommended. Every day on TV you see the President and members of the cabinet, and government officials as they speak to you "live."
Pray for the reporters and the White House spokesperson at briefings. For tempers to be controlled. Truth to be spoken. For politicians, for the news anchors by name, the weather channel people, the actors and entertainers, the musicians, the "talking heads" who so strongly influence public thinking, and for the performers.
Pray for severe weather forecasts—you might be able to modify them by your prayers. Pray for people being interviewed after a disaster; pray for their words to honor God with their gratitude that their lives were spared. Pray when hearing the pandemic virus breaking news reports and information from the "experts" that you might discern the truth. Pray for doctors and nurses by name who are introduced. For the real people behind the statistics of how many fatalities are being reported. For the leaders of nations when we see them on the screen. For "our enemies," that God may turn the tide of their thinking so the world may live in peace.
The brief sample above is being fleshed out before your very eyes and beckons you each time you turn on the TV. As you view Christian programming, pray for those who preach and teach the Word. Pray that the Holy Spirit will open the hearts of the possibly millions of viewers. Verbally speak your agreement "Amen!" when the Word is being taught. Reach out your hand to bless the "real" person on the monitor. Be there in the moment!
No need to be shy or inhibited. His Spirit can impress your heart and mind what to say or "think-pray." "God bless him!" may be a full prayer. Or "Guide her thinking." "Help me to discern whether truth is being spoken." "Bless that tornado survivor who thanked You openly." "Turn the storm in a harmless direction, Lord." "Give that official Your wisdom."
I think I see God smiling at our prayer efforts as He inclines His ear to hear and answer our finite but heartfelt prayers. That's my challenge. I think "you get the picture," right? What an opportunity God has given us to touch and influence the world from our shelter at home. Try it! (I welcome feedback on your experience.)