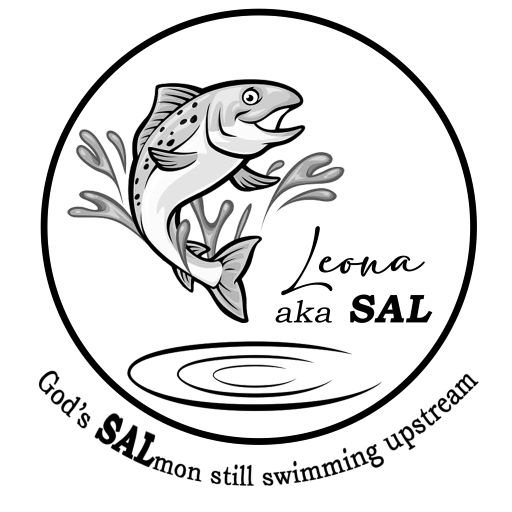 One of these days, each of us will finish our life course. No exceptions. Why think about that at the beginning of a new year? Because our finish may come suddenly under a variety of circumstances, as Jesus reminded us in the Gospel of Luke. Remember His story about the prosperous businessman with ambitious long-term plans who didn't make it through the night?
While the clock is still ticking and our hearts are still beating, let's live life to the hilt and bear fruit for God to the max. Since time is running out, let's run the last mile Home and prepare well for our take-off. Celebrate each day as a loving gift from God. Not with mindless drift. Let's wisely finish our life assignment from God with a flourish to glorify Him.
To plumb the depths of meaning in the word FLOURISH is to come upon a shiny, glittering vein of gold in a deep mine. To flourish means to prosper and be successful in every sense. At the core, it means that something or someone is thriving in a vigorous, energetic, spirited state and continuing to grow or increase.
In botany, flourish means that a plant is sturdy, growing luxuriantly, is in a state of blooming, flowering, and bearing fruit. In penmanship or calligraphy, it means to make fancy strokes or flourishes, to add ornamental lines to writing, or to embellish the initial letters of a sentence. As an action, it means to wave something about in the air, as to brandish a sword or weapon. In music, it alludes to a trumpet call or fanfare. In history or beauty, flourishing means the finest or most prospering state or period. Referring to a person, flourish means that one is in his prime, at the height of fame, excellence, or influence.
Whoa! One can hardly imagine that all those up-beat analogies could apply to people in their mature or advanced calendar years. More likely synonyms come to mind: deteriorate, fade, decline, wither, dry, fail. To become weak, depreciate, grow fainter, shrivel, wilt, shrink, droop, wane, become frail, feeble, fragile. Downhill words.
Humanly speaking and with our physical, "earth suit" mortal body in mind, some of those declining adjectives do describe us. But from our Father God's perspective and expectation for His children (of whatever age) and applying it to our eternal, and never-dying soul, the flourish factor trumps the decline.
Our key verses of Scripture are in Psalm 92: 13-16. "The righteous shall flourish like the palm tree, like a cedar of Lebanon shall he grow. They that are planted in the house of the Lord shall flourish in the courts of our God. [For they are transplanted into the Lord's own garden and are under his personal care.TLB] They shall bear fruit even to old age; vigorous and sturdy shall they be, [They'll grow tall in the presence of God, lithe and green, virile still in old age." MSG] declaring how just is the Lord, my Rock, in whom there is no wrong."
Well, I just thought I would remind myself—and you, my reader—that we don't have a world of time left to be and to do what God destined for each of us to finish before we leave to enter that Eternal world beyond earthly life. "The night is coming when no man can work." We better get on with what He wants us to do—"the works that God prepared beforehand that we should walk in them" (Ephesians 2:10).
Listen! Do you hear the angel Gabriel polishing his trumpet and rehearsing to announce the glorious, triumphant return of Jesus for His Bride, the Church?
It's our choice whether to squander the rest of our lives drifting "merrily, merrily, merrily, gently down the stream" to the Finish Line not far ahead, or greet our Lord with a JOYFUL FLOURISH, handing Him a basket full of spiritual fruit at His coming. He's counting on us to be about His business. That's why He planned for us to live this long and to this particular time in history. Didn't He tell us "Make use of what I have given you until I return"? (Luke19:13)