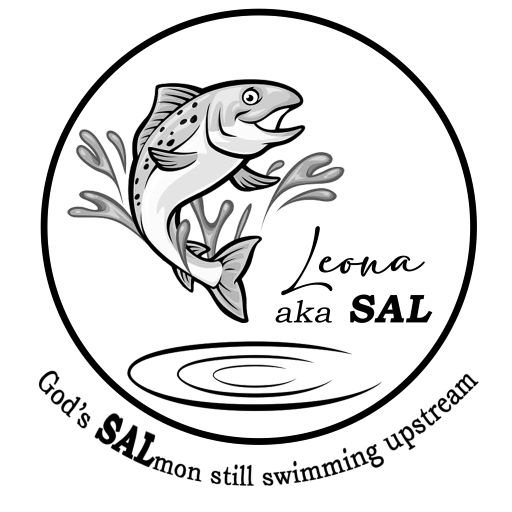 Allow me to refer to Satan as the "Pseudo Big Bird" in this short message. He thinks he is a big shot and acts like one. He does have limited control over Planet Earth for a season. Whatever influence Satan and his demon angels exercise is restricted by God's ultimate sovereignty.
I don't want to focus an undeserved spotlight on the devil. He is a messenger of darkness, although he was described as an angel of light in Heaven before his rebellion. Nevertheless, we need to know the extent of his powers according to the Scriptures.
The devil, our adversary, is referred to as the "prince of the power of the air" in Ephesians 2:2 and the "god of this world" in 2 Corinthians 4:4. Other translations describe him as "the ruler of the evil powers that are above the earth, in the domain of the air, of this present world, over the lower heavens, with power over things of the air, ruler of the spiritual powers in space." But he is not a lawful prince! He is this world's god, not ours.
Jesus did not contradict or correct the devil when he bragged about his own powers during our Lord's temptation in the wilderness. His offer was legitimate. One translation describes him this way: "Satan is the commander of the powers in the unseen world, the dark ruler of the earthly realm who fills the atmosphere with his authority." Nevertheless, Satan is a defeated, fallen angel whom God kicked out of Heaven with all those willing to follow his infernal insurrection against God. Remember, he is not divine or omnipotent.
(Seriously, don't miss looking up 2 Thessalonians 2:6-12 for a disclosure of the actions of this False Big Bird who is deluding us, deceiving us with lies right now in our current perilous times—and how God is going to put an end to him. The devil loves masks and blindfolds and earplugs.)
Big Bird Satan's power is over everyone who refuses to obey God, who does not respond to the truth of God. That doesn't include us who belong totally to the Lord. Satan "energizes the sons of disobedience," but we are energized by the Holy Spirit within us. No contest! "You are from God, little children, and have conquered them because the one who is in you is greater than the one who is in the world" (1 John 4:4)
The apostle Peter in 1 Peter 5:8 doesn't hesitate to warn us that our adversary the devil is "incessantly, always about, working against you, fiercely hungry as a lion, prowling about, stalking you, sneaking around, poised to pounce, hoping to catch you." (in other translations)
I want to tell you what our ole' Big Bird tried to do to me in the first days of this new year. It's related to Luke 8:5, Jesus' parable of the sower and seed. As soon as good seed was sown, the "fowls of the air, the birds from the sky, from the heavens, that were flying around" swooped down and "gobbled it up, devoured it, ate it all." People had "walked on it, stepped on it, trampled on it as it lay exposed."
On New Year's Day, I thanked the Lord for an almost normal energy day after suffering the debilitating symptoms of Covid, the pseudovirus, or whatever it really is. I thought I might finally be over the extreme fatigue and lack of energy. I wanted to get on with the Father's business in my cheerleader calling. Well, I woke up at 3 am unable to sleep for the rest of the night, impressed to pray instead for many people who had asked for my prayers, or whose needs I sensed, or who were praying for my recovery. All-day long the Lord gave me a supernatural infusion of Holy Spirit Adrenalin, and I accomplished what He had whispered to me in the night hours. The seed He asked me to plant was sown. I ran and was not weary, walked and did not faint, rejoicing with new strength and setting new goals to press on to serve God this year, if He provided breath and stamina, and opportunities.
The second day of January dawned. In contrast to the day before, I felt overwhelmed with discouragement and depression, and hopelessness. Weakness returned and with it some of the virus symptoms. I felt disheartened about my failing, weary, ancient, rag-tag "earth suit"—back to square one with "feeble knees and hands hanging down." I thought I'd have to revert to how most people must feel who make it into their 97th year—if God has blessed them with longevity. Thank God, by the end of my miserable day, I shook myself into spiritual reality to see into the unseen and discern that this was an onslaught of deception from Big Bird the liar and his flock of prowling underlings. They were clearly out to devour the good seed sown yesterday and tried their best to "cancel me" again. I can't let them fool me!
I refuse to be Big Bird's victim. As a child of God, I am given the assurance that all I need to do is "Submit yourselves therefore to God. Resist the devil and he will flee [fly away] from you" (James 4:7). I know that the seed God gave me to plant and pray will remain and be brought to harvest to glorify God, thirty-fold, sixty-fold, or a hundredfold. I know what my mandate is—I am called to keep seeding and planting whether I am weak or strong, young or old, ill or in health, through ups or downs, in season and out of season. The Lord expects me and enables me to be "steadfast and unmovable, always abounding in the work of the Lord." This is not retirement time. The return of Jesus Christ is so near and the Bride must be ready.
I encourage the rest of you children of God, whatever your age or condition or circumstances, who have made good resolves for the new year, but are suddenly attacked by Fake Big Bird with his favorite tool—discouragement. Do you feel like giving up? Perhaps other people have tried to dissuade you by trampling your good seed underfoot or casting doubt on your ability to press on higher this year. RESIST Pseudo Big Bird and his flock of groupies! "So let God work his will in you. Yell a loud no to the Devil and watch him make himself scarce" (James 4:7 MSG). Let's rejoice in the presence of the Lord who never leaves us or forsakes us whatever our feelings. Victory is ours. His grace is sufficient for us!
"Keep a cool head. Stay alert. The Devil is poised to pounce and would like nothing better than to catch you napping. Keep your guard up. You're not the only ones plunged into these hard times. It's the same with Christians all over the world. So keep a firm grip on the faith. The suffering won't last forever. It won't be long before this generous God who has great plans for us in Christ—eternal and glorious plans they are!—will have you put together and on your feet for good. He gets the last word; yes, he does!" (MSG 1 Peter 5:8-11)