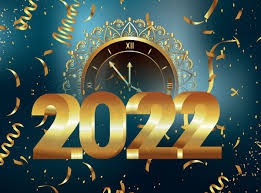 "sequel" – a literary work that is complete in itself but continues the narrative of a preceding work
I like to read sequels, live sequels, and write sequels. To me, a sequel is another word for MORE. That is an overflowing word of fulfillment, abundance, flourishing. I love everything about MORE; it reminds me that God is an Over-Blesser. Since He keeps generously extending my life, I keep living and writing and publishing MORE from the rest of my way Home.
When I finish reading the final page of an exciting novel, I don't want it to end. I want to know MORE. What happened to the protagonist and the rest of the characters? A brief Epilogue of a few pages at the end of the novel isn't enough for me. I like to read books in a series that carry forward the same characters and introduce more characters along with new plots and subplots.
Life too is a story and my years are the chapters. There was a beginning and there will be a conclusion, an earth-time finish—but not an end. I anticipate an eternal sequel that will be endless, as vast as the universe. In our humanity, we are limited to thinking in time and space sequences. God, who is beyond time, stoops to our finite understanding of time and directs the sequels of our lives.
Thank God for sequels! When I went through lung cancer surgery 30 years ago, I faced the possibility that there might be no more earth-time sequels for me. But God planned for more sequels that I might produce more spiritual fruit and serve Him.
When my husband Ted died after forty-six years of marriage and parenting and ministry together, I faced the possibility that this might be the end of my ministry, my usefulness to God. But God planned for more sequels.
When I went through major surgery again at age 95, I faced the possibility that I might not make it. On the heels of my recovery, the Covid pandemic kept me sheltered in place as one of the most vulnerable with underlying conditions. In that interval, God planned for me to write and publish two more sequels to honor Him. Now, at the end of 2021, I have survived the Covid illness itself. I look for God's blessed sequels in 2022.
In 2022, I will reach 97 years, if God wills. Could His plan be for still more sequel living? "My times are in His hands." Until His plan for me is complete, I will celebrate joyfully each day of the rest of my life. "...with nothing to fear, she smiles when she thinks about the future." (Proverbs 31:25b)
If I knew that the rest of the way was going to be nothing but happy-happy, I might be too impatient to get on with it and miss some of the blessings along the way. If I knew in advance that the road ahead was going to be rougher and more difficult, or shorter or longer, I might be reluctant to go on, inclined to draw back. I trust His plans for me whatever the journey will be like.
One thing I know for sure, that God has planned a Grand Heavenly Sequel after earth life. It is beyond description! "Eye has not seen, nor ear heard, neither have entered into the heart of man, the things which God has prepared for them that love him" (1 Cor. 2:9). (However, I have tried my best to describe it in my most recent book Will We Need Cell Phones in Heaven? Don't miss reading that as an appetizer for Heaven, that Ultimate Reveal.)
"For you have need of endurance, so that when you have done the will of God, you may receive what was promised" (Hebrews 10 36). What did He promise? That I would "obtain an inheritance which is imperishable and undefiled and will not fade away, reserved in heaven for you, who are protected by the power of God through faith for a salvation ready to be revealed in the last time" (1 Peter 1:4,5).
What a Heavenly Sequel to our earth life awaits us! We are destined to finally live in "real eternal time," by God's definition, in the unending span of immortal existence! We will celebrate with joy in God's Presence as we reunite with many of the same characters we knew when we lived our life story on earth and multitudes more from ages past and from years to come!
No wonder we can "smile at the future!" Will you smile with me as you live your sequel—the one that God planned for you around the corner in 2022?
HERE I AM, LORD—
As a new year dawns, I'm still on Planet Earth!
When You chose me long ago to follow You,
You designed my destiny, planned my days
Ordained the number of my years:
not only fourscore but many more!
How generous You are, Lord, to bless me into longevity
Allowing me to see my children grow to their maturity,
And the children of my children—and now their children too!
Why am I still here? Not to coast to a finish!
If Your plans for me are still incomplete,
May I keep growing beyond where I've attained,
Pressing onward, upward. Your love draws me
Until I become conformed to the image of Your Son.
May I obey according to Your word.
I want to bear more sweet fruit for You this year,
And continue to flourish like the aging palm tree.
Though my outward flesh is weary, worn, and weak,
Renew my inward youth daily with new vigor.
Strengthen me to mount up with wings as the eagle
And not lose heart, grow faint, or be diminished in spirit.
Help me to finish life's race without stumbling.
*ad majorem Dei gloriam.
(2 Cor. 4:16-18; Isaiah 40:28-31; John 15:1-8; Psalm 92:12-15)
* to the greater glory of God