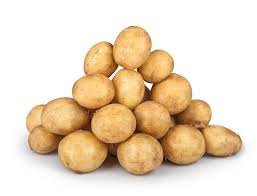 "So we're not giving up. How could we! Even though on the outside it often looks like things are falling apart on us, on the inside, where God is making new life, not a day goes by without his unfolding grace. These hard times are small potatoes compared to the coming good times, the lavish celebration prepared for us.* There's far more here than meets the eye. The things we see now are here today, gone tomorrow. But the things we can't see now will last forever." (MSG 2 Cor. 4:16)
Viewers of my blog posts know how I love to squeeze every possible meaning out of God's Words in the Bible no matter which translation, especially modern language versions. Often comments of my viewers lead me to precious gems from which I proceed to dig out even more valuable truths to apply to my own life.
This is to let you know that I may still lack strength during my continuing Covid recovery (and advancing age!) to offer you full-blown, researched, relevant, current articles on a regular basis. As an option, I may try to share with you more frequent but unpolished, random goodies that I glean from my study and ask the Holy Spirit to creatively apply them to each of your lives as He wishes.
God willing, from now on and more often, you may receive short and tasty "small potato" posts from my heart and mind. Let's try that in the coming New Year 2022 as we come closer and closer to the return of Jesus for His Bride. From the verse at the beginning, let me pull out some nuanced, deeper meanings. Then you can roll with it as it applies to your circumstances:
FIRST, THE BAD NEWS—take off your mask and look in the mirror with me. I don't know about you, but the descriptions that follow are a reality check I can't deny.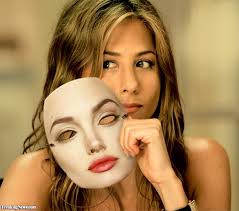 My body (and yours, whatever your age), my outer person, my mortal flesh, is "decaying, being destroyed, perishing, is corrupted, wasting away, dying, suffering wear and tear, atrophying, and breaking down on the outside."
WHOA! God tells me "not to faint" at what I see, but sometimes I come close to feeling like that. Nevertheless, the "earth suit" body I'm looking at is not permanent—it's here today, gone tomorrow. I'm not supposed to "give up, lose courage, be depressed, in despair, crushed, afraid, broken, disappointed, ready to collapse or be wearied out through fear." There are times though when I confess that I'm tempted to "lose heart" and feel hopeless.
THEN THE GOOD NEWS!—my eternal, undying soul within, the real "me", is at the same time, being renewed, revived, daily restored to receive fresh strength from the Lord, the Almighty, the Source of strength. That's the real "rest of the story." Let's take a bulldog grip on the following verse—God's promise to His children who feel fragile and depleted:
"The everlasting God, the Lord, gives power and invigorates and revives the exhausted, the faint, the weary; to people who are weak and have no might He helps them to be strong; He empowers the feeble, gives vitality to those worn out by age and care causing strength to multiply and making it to abound." (Isaiah 40:29 combined translations)
I continually need fresh mega-doses of God's spiritual booster shots of Divine Strength for my fragility and weakness, whatever its cause. Repeating the above verse and allowing God's strength to flow in cancels our weakness and weariness. It keeps us from fainting or suffering spiritual cardiac arrest.
****
* Since I'm not out and about yet, a helpful friend just took to the P.O. for me a big stack of your book orders of my new book describing "the lavish celebration prepared for us" in Heaven when our cast-off "earth suit" body is reunited with our soul at our resurrection—which Jesus will make happen when He returns soon to Planet Earth.
I still have plenty of copies of the book on hand for you to order through my email: [email protected] By giving this book to your family and friends you are inviting them to explore what Jesus means when He offers eternal life.
.