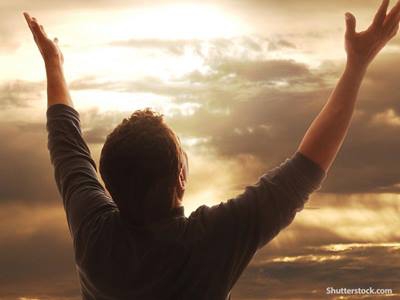 "Let's roll" is a colloquialism used extensively as a command to move and start an activity, attack a mission or project.
It's also a reminder of the last words of Todd Beamer on Flight 93 during 9/11 to try and take the plane back from the Al-Qaeda terrorists. It has become a battle cry for action whether the outcome looks like extended life or you are facing certain death. LET'S ROLL was the attitude of the apostle Paul when he considered his two options of continuing to live and serve Christ or die and be with Him. (Phil. 1:12-26)
Let's apply this to each of us website viewers including myself at whatever point we are in the test, trial, problem or trouble or affliction or adversity, misfortune or hardship we are still going through or have survived. Life is full of difficulties no matter our age or circumstances.
What has been YOUR current trial to endure and learn from?
Mine has been to struggle through the throes of Covid, along with an incredible number of other friends and family. I believe God is in the process of bringing me out of the valley of that shadow. That's not true of some of my dear friends who have suddenly entered into God's presence. Since you and I are alive to read this, it is obviously God's decision that we remain temporarily for His divine purposes, not of our own choice.
Since we have survived, it is not time to RELAX but to wait on the Lord for renewed strength and then LET'S ROLL.
Did your trial catch you by surprise? "Beloved, do not be [amazed, bewildered, astonished, unduly alarmed] at the fiery ordeal [painful things, which are taking place to test, to prove your quality, as though something strange (unusual and alien to you and your position) were befalling you." To put it another way, "Friends, when life gets really difficult, don't jump to the conclusion that God isn't on the job. Instead, be glad that you are in the very thick of what Christ experienced. This is a spiritual refining process, with glory just around the corner." (MSG 1 Peter 4:12,13)
Having survived the test, should we step back into life as it was or think about where now to invest with wisdom the bonus portion? The Lord is giving us an extended opportunity to add more "spiritual cubits" to our legacy—which we are able to do with God's blessing.
What then? Let's not drift downstream along with the flow and waste our precious treasure of bonus time. LET'S ROLL!
God makes it clear: "Hold fast the profession of your faith without wavering [hesitation, vacillation, indecision, doubt]; (for He is faithful that promised;) So let's do it—full of belief, confident that we're presentable inside and out. Let's keep a firm grip [seize and hold tightly] on the promises that keep us going. God always keeps his word. Let's see how inventive we can be in encouraging love and helping out...spurring each other on, especially as we see The Day approaching" (Hebrews 10:23).
"The Day?" The Day of Judgment when Jesus Christ will return and judge our works whether they be as valuable as gold, silver, or precious gems in His sight or combustible. (1 Cor. 3:11-15)
Why has God given us the privilege of extended earth time in our deteriorating "earth suit" bodies—however long or short a time we have left? To do good works—not in order to earn eternal life, but "He has created us in Christ Jesus to live lives filled with good works that he has prepared for us to do" (Eph. 2:10).
With whatever time I have left, I'm determined to imitate John Wesley, a man of God in the past century, who declared:
"Do all the good you can, by all the means you can, in all the ways you can, in all the places you can, at all the times you can, to all the people you can, as long as ever you can."
We can do that by encouraging each other in life's journey to remain steadfast in the Christian faith to which we are committed. It doesn't matter whether we are in a care facility, a prison, from a pulpit, in a classroom, in our home, neighborhood, or in the public square. That is the particular circle of influence God has chosen for us at this moment in time.
Wherever God has planted us may we be His faithful witnesses. LET'S ROLL and be about our Father's business so He won't have to issue a recall on the bonus opportunity of extended time He has so generously lavished on us.