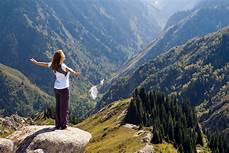 This is an EXTRA encouragement post for SOMEONE OUT THERE viewing my website who needs this reminder:
When you fully trust the Lord, He will take care of _______________________. (You fill in the blank.) You and God know who you are and what you are struggling with. It is beyond your control to "fix," right?
Philippians 4:6 "Be anxious for nothing, but in everything by prayer and supplication with thanksgiving let your requests be made known to God."
In other versions: "anything, everything, nothing, in every circumstance and situation, in all things, whatever, in every detail, no matter what happens, in every area of life, in all your concerns."
The MSG paraphrase sums it up:
"Don't fret or worry. Instead of worrying, pray. Let petitions and praises shape your worries into prayers, letting God know your concerns. Before you know it, a sense of God's wholeness, everything coming together for good, will come and settle you down. It's wonderful what happens when Christ displaces worry at the center of your life!"
Whatever is bothering you, _______________________, is it NOT INCLUDED in the list of things that could not separate you from the love and care of the Lord? I'm sure it's there!
(Romans 8:38,39 TLB) "For I am convinced that nothing can ever separate us from [God's] love. Death can't, and life can't. The angels won't, and all the powers of hell itself cannot keep God's love away. Our fears for today, our worries about tomorrow, or where we are—high above the sky, or in the deepest ocean—nothing will ever be able to separate us from the love of God demonstrated by our Lord Jesus Christ when he died for us."
So what is there about all, every, nothing, everything, whatever, no matter what, in every detail and circumstance that we don't understand? ALL simply means ALL: Whatever you are worrying or anxious about, fretting over, is part of ALL.
Psalm 34:3 "I will bless the Lord at ALL times; His praise shall continually be in my mouth."
In other versions: "always, every chance I get; my lungs expand with his praise, no matter what happens, in every moment, through every situation, whenever I speak."
So let's please the Lord by praising Him in advance for taking care of ______________________ , that which we've committed to Him.
"With thanksgiving." Thank you, Lord!