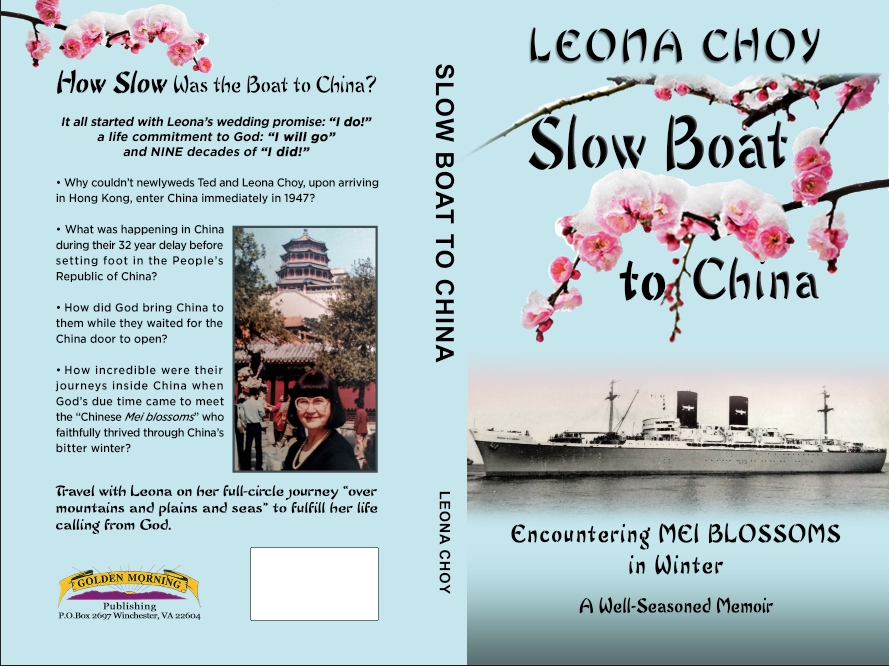 I was one of the mandated, isolated "vulnerables" in 2020 confined at home supposedly to protect me from the COVID pandemic. Already in my mid-nineties, I was aware that I should invest each of my remaining days in a meaningful direction for God's Kingdom—while I have time. So I made use of the solitude opportunity to write two more books in tandem to redeem the time.
Since they were "conceived" at the same time, the two are like conjoined twins but fraternal not identical, of course — and (delivered) published at the same time. Just off the press a few weeks ago! They are my "COVID-time twins."
I have already introduced the first book, WILL WE NEED CELL PHONES IN HEAVEN? I've mailed out several cases of copies to readers who ordered in advance. This is a most unusual book that may enhance your understanding of what the Bible says happens when we put off our mortal "earth suit." It is guaranteed to give you an appetite and anticipation for Eternal Life To Come! And comfort and joy on behalf of those you love who have already entered into the glory. Not to worry—Still plenty of copies for you to order for your friends and family. Just email me [email protected]
The second book, SLOW BOAT TO CHINA, is a career ministry memoir of my call to China from my childhood to the present time spanning almost a century. (You'll be surprised to hear how I came upon the beginnings of this manuscript in my storage closet and what logistics it took to weave it all together.)
After college and as newlyweds, my late husband Ted and I sailed off on a literally not-yet-renovated "slow boat to China." When we said goodbye, we anticipated spending our entire ministry lives in Mainland China. However, it was 1947 and the Communists were forcing out all missionaries. Our plans were truncated. You'll soon find out why it took 32 years before we actually set foot in China proper!
As an only child, I married into my husband's wonderful, welcoming Chinese Christian family of ten brothers and sisters. Coming from a quiet, sheltered, heartland Iowa background, I was not prepared for the struggles and adjustments and joys and surprises as I attempted to adapt to the Chinese culture—much like riding a roller coaster. Factor in the birthing of 3 children in 3 years in the tropical climate without a/c.
Meanwhile, since we couldn't get into China, God brought China to us as Chinese students and professionals on American university campuses. Not until the 1980s did China's bamboo curtain open and we experienced unforgettable encounters face to face with faithful Chinese Christians throughout China. What a privilege to enter into their lives and write and publish some of their incredible stories to the glory of God!
I referred to the Christians who suffered persecution for their faith as "Mei Blossoms in Winter" because that distinctive variety of Chinese plum tree bursts into full bloom even while bitter winter snows still cover the ground.
You'll meet newly released from prison Chinese Christians, worship with underground believers, share the hopes of Chinese youth for freedom, only to be caught in the persecution of still another vicious Chinese Cultural Revolution in the 2020s. Your eyes will be open to why modern China is pursuing global hegemony and America is caught in its vortex with our own upset/reset American Cultural Revolution.
How did it happen that I experienced my first encounters in China before Ted? What are Chinese Christians teaching us in the West about courageously surviving and thriving and witnessing under tyranny? What did we learn about waiting for God's due time, His fullness of time, even if it takes decades before He opens the door marked "Wait!?" What have I learned about cross-cultural living in the Chinese context over a lifetime?
When we surrender to His always perfect will and plan for our lives, God puts Romans 8:28 in motion. He is faithful to call us and equip us and use us in the unique sphere of influence where He destined us before there was yet a day in our life.
Order your copies of SLOW BOAT TO CHINA for yourself, your friends and family, by emailing ([email protected]) your order to me with your your mailing address @ $14.95 per copy plus $4 s/h. Your book will be on its way pronto!