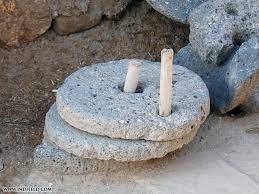 I quote from a divinely reputable source—Jesus Christ, the Son of God. (Matthew 18:6) "But whoever causes one of these little ones who believe in me to sin, it would be better for him to have a great millstone fastened around his neck and to be drowned in the depth of the sea." Jesus taught us to pray "Lead us not into temptation." Evil forces in our society are intentionally setting up temptations for innocent little ones as young as toddlers.
I quote also directly from INTERCESSORS FOR AMERICA. Dave Kubal, President/CEO is responsible for the content of this piece. [Emphases within text are Leona's]
"Our children are being subjected more and more to graphic content and ideals that are well beyond their years. For instance, LGBTQ curriculum is inserted into most American public schools. Our impressionable children are being told about acts and information that make an adult blush. It is destroying their innocence. The recent article which IFA covered in Headline Prayer shows the mindset of some LGBTQ activists—that exposing kids to kink is healthy!
"We need to speak up to protect our kids! We just finished what they call "Pride Month." If you are like me, it was hard to see so many companies, organizations, and people promoting "pride" everywhere you look. It is sad to me that our kids are growing up in a culture that is celebrating so much that is contrary to what God desires for us.
"The recent Washington Post article, however, was hard to stomach. It was called "Yes, kink belongs at Pride. And I want my kids to see it." Intercessors, will you take action with me? Write or otherwise contact your local and state and federal officials telling them your concern about exposing kids to this kind of content and ideology. Our voices must be heard.
"Lord, we pray for the LGBTQ+ community and their children. We pray that your radical love would encounter them and they would see themselves how you see them. Lord, heal any wounds that they might have from the church and have them see you rightly.
"One of the most prominent news outlets in the world, this newspaper saw fit to promote this opinion piece calling for the increased exposure of small children to sexual deviance.
"Freelance writer Lauren Rowello declared her support for the presence of "kinksters" – practitioners of sexual fetishes – in parades during so-called "Pride Month," the thirty days a year officially devoted to the compulsory celebration of LGBT narcissism. More specifically, she called for it in order to expose children as young as toddlers to "the scope and vitality of queer life."
"Rowello, a self-described "gendervague" person who is married to a transgender woman, described how the couple attended a Pride parade in Philadelphia five years ago. (The term gendervague, in case you're overcome by curiosity, refers "to a specifically neurodivergent experience of trans/gender identity." You're welcome.) At one point during the parade, Rowello wrote, "our elementary-schooler pointed in the direction of oncoming floats, raising an eyebrow at a bare-chested man in dark sunglasses whose black suspenders clipped into a leather thong. The man paused to be spanked playfully by a partner with a flog. 'What are they doing?' my curious kid asked as our toddler cheered them on."
Her toddler cheered them on. In a saner time, parents wouldn't allow adults "playfully" engaged in sado-masochism within a hundred miles of their toddlers, but today a generation or two of fanatically woke parents intentionally expose their children to such a repellent display in order to inculcate, as young as possible, a sexual awareness that kids aren't equipped to process.
"The pair was the first of a few dozen kinksters who danced down the street, laughing together as they twirled their whips and batons, some leading companions by leashes," Rowello continued. What kind of mother thinks it is appropriate to expose her children to human beings degrading each other with leashes? "At the time, my children were too young to understand the nuance of the situation, but I told them the truth," Rowello explained. "That these folks were members of our community celebrating who they are and what they like to do."
Here's something else she could have told her children: all human beings are children of God, deserving of dignity, and literally parading them around like animals for sexual kicks is morally reprehensible. Maybe that's too much "nuance" for Rowello.
Rowello did acknowledge that even among the LGBT crowd, there is debate about whether "kinksters" belong in Pride parades at all, at least partly because of the presence of children. But she argued that "kink visibility is a reminder that any person can and should shamelessly explore what brings joy and excitement. We don't talk to our children enough about pursuing sex to fulfill carnal needs that delight and captivate us in the moment."
Read that last sentence again, and ask yourself what kind of parent is in a hurry to push his or her child to fulfill carnal needs. The answer is that there are only two kinds: pedophiles and neo-Marxist ideologues who are targeting impressionable minds and vulnerable souls, with the intention of weaponizing them against the "cis-normative" status quo. . .
In response to Rowello's article, I'm Right host Jesse Kelly tweeted, in part, "Nations do not remain stable, healthy nations with this behavior becoming acceptable." He is exactly right. "No culture that finds its authenticity in an idolatry of the flesh and the degradation of the human spirit can survive. A civilization that raises its children to revel in spiritual emptiness and sexual decadence is a doomed one.
If Americans do not summon the moral courage to turn back the tide of the neo-Marxist depredation of our children – in schools, in library storytime, in our TV shows, in our very streets – then we will have deserved our doom."
Remember the destruction of the ancient world's population because of the presence of unbelievable immorality and evil? And Sodom and Gomorrah? How will we in America escape God's judgment for the rampant immorality of our day?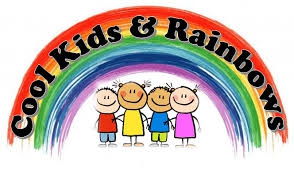 Children love rainbows. They love to color them. God loves rainbows too. Ask Noah. Who knows but that Joseph's "coat of many colors" might have been rainbow-colored? "Somewhere over the rainbow" was a beautiful song.
But evil forces in our society have hijacked the positive symbol of rainbows for their degenerate purposes. Is it not high time to stand up and reclaim what our Creator God established as pure and sacred? If not us Christians, then who? If not now, then when?