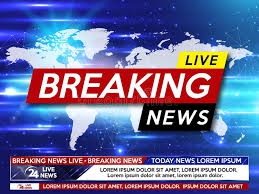 Here's some insider intercessory intelligence. What if I can guarantee you that your voice matters? Through your speaking out, taking a stand for the truth, focused prayers, writing encouragement, and sending personal applause and support to God's Kingdom people serving righteously in high places, your influence can be highly influential.
If you haven't noticed that our nation is accelerating down the slippery slope to lose all the freedoms of its citizenry, you're not paying attention. But is there any good news, or is it too late to rescue our sinking Constitution ship of state? Are there any Christian brothers and sisters on Capitol Hill fighting for truth on the political front lines of our country?
"There are Kingdom believers working in Congress right now for the sole purpose of stopping aggressive abortion legislation. There are Kingdom believers in the media right now held back in their careers because they refuse to repeat the lies handed to them by their corporate bosses. There are unsaved people in the federal government mulling over new regulations that could help or destroy much of our nation.
"Did you know there is a group of intelligent, educated, young women working all throughout the DC "swamp" who have begun a time of fasting and prayer? They named their effort the "21 Wailing Women." They have committed to pray together for 21 days, each of them fasting one of those days. From Capitol Hill to government contractors and more there are people who occupy positions of serious influence and sway in our nation." They need our support to keep up the struggle.
If we aren't in a position to join them, we can still pray for them by name and face whether or not we ever met them. How? As we view their faces on TV news shows, we are virtually meeting them. Our Omniscient God knows exactly for whom we are praying.
In answer to questions from viewers of what the ordinary person can do after seeing some disturbing news involving people on both sides of an issue or some tragic breaking news, the producers of the shows often flash on the screen the email addresses or websites or sometimes phone numbers for contact. Intercessors for America Newsletter regularly publishes ways for us to reach individuals in Congress and Senate Federally, for our state, even local administration.
You have a voice. Use it to pray, speak up, or write it. So far we still have at least limited freedom of speech. If you know the name and position of the person in government you want to speak/write to but no contact is provided, your friendly Internet search engine is of great help to reach them. Be sure your letter of encouragement or word of wisdom is offered courteously without judgment.
Will the person in public office actually read your words? Pray, make the effort and leave it to God. Someone will open your letter initially and read it. Your mission of obedience is accomplished. After that, it is in God's hands wherever it lands.
"Let us be a people that rises up, that labors in prayer, that answers the call to battle when our nation needs it most. These are the moments where the call as an intercessor is tested, when distraction and weariness threaten to pull us away from our [prophetic] calling."
"Prophetic?" Not in the sense of forecasting the future but in the New Testament biblical sense of 1 Corinthians 14:3 (MEV) "But he who prophesies speaks to men for their edification and exhortation and comfort." Your "prophetic" communication must fit into one or more of these three categories to accomplish what God desires.
"Pray that God's people and His Kingdom will influence all seven mountains of our nation: Education, Government, Media, Family, Entertainment, Church and Business." You can do that by encouraging Kingdom believers in each of those fields. Hold up their hands if they are weary in the battle.
We can be of greater help to the Kingdom of God with our prayers and written words of encouragement and support than by complaining how bad things are or how wicked the people whom we see on TV. "Keep a watch over our lips, O Lord."
****
The several sentences in quotes above are by Casey Harper, Washington, DC political writer in the current issue of the online IFA Prayer Newsletter.