Back Story: MY DREAMS AND VISIONS
BRINGING THE PAST FORWARD:
Our Tap Roots on Two Continents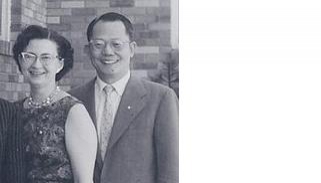 I began my cross-cultural adventure in 1947 as a young bride of 21 from a Czech heritage by marrying into a Chinese Christian family. I knew my late husband Ted Choy for 49 years from the time he was a young seminarian. We were classmates at Wheaton College. (Today, August 23, 2018 would have been our 71st wedding anniversary)
During the 46 years of our marriage and parenting four sons, I joined Ted in his pastoral ministry, when he was a seminary teacher, while he pioneered in university campus ministry, and during our extensive Christian witness journeys in China after his retirement.

Whenever/wherever we traveled, Ted asked me to take notes for him on his experiences, his impressions and the people we were privileged to meet, especially the suffering, persecuted Christians in Communist China during the Cultural Revolution. I took voluminous notes.
I knew the people he knew. I shared his dreams and visions. I loved his extended family intimately from having lived with them in Hong Kong. I asked Ted many questions about the original Choy forebears and their lives in the tumultuous war years.

After his passing, I wrote his biography MY DREAMS AND VISIONS mainly to preserve the unique slice of history through which he lived.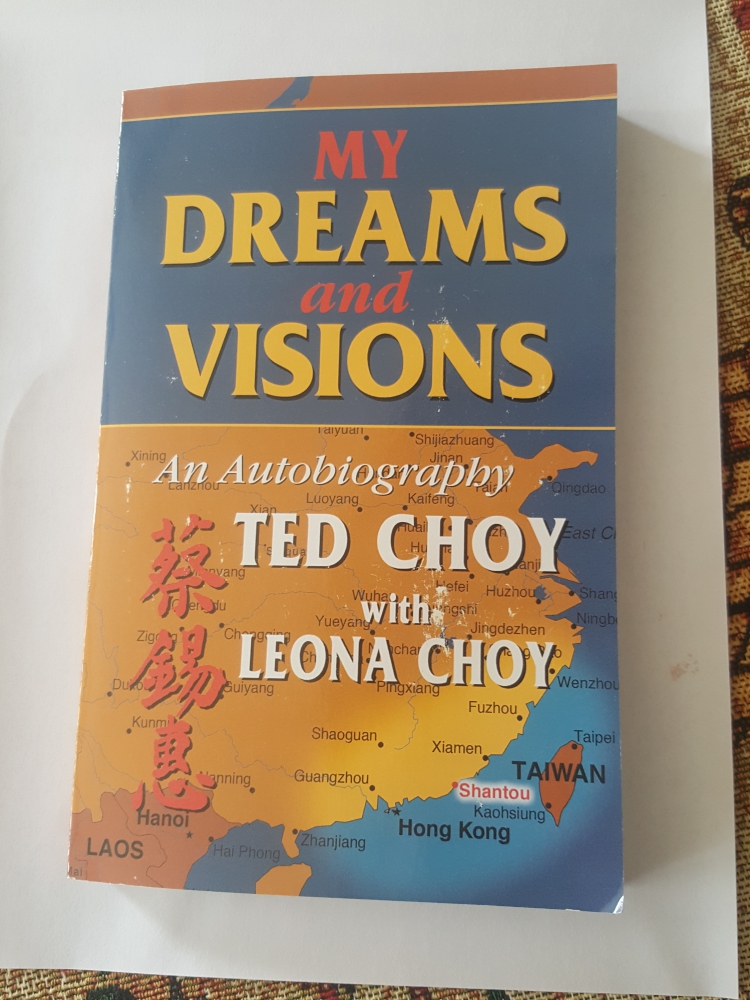 Many of the facts about growing up in a small village in South China and the early days of Christian missions there would be lost, if this book were not in print. He wanted to share those historic memories with his siblings, 10 brothers and sisters, and their progeny, and ours, as a testimony to God's goodness and blessing on our families.
That book was immediately sold out! It continued to be requested, but regrettably remained out of print. I was impressed that the fullness of time to reprint it was in the year 2016, which would have been my husband's 100th anniversary of his birth in Swatow (Shantou, China). I believed he would want this book in print again, and I proceded to do so.
I felt honored to accompany Ted multiple times to visit his homeland: the grave of the first Christian in Swatow, our revered matriarch of the Choy family, his grandmother, and see his home village, the place of his birth, his school and church.
New generations have been born since this book's first publication. The fascinating slice of history it offers is even more valuable and intriguing for Christians at large to read who are concerned for world witness.
This book is in stock and you may order it through BOOKSTORE on this website.