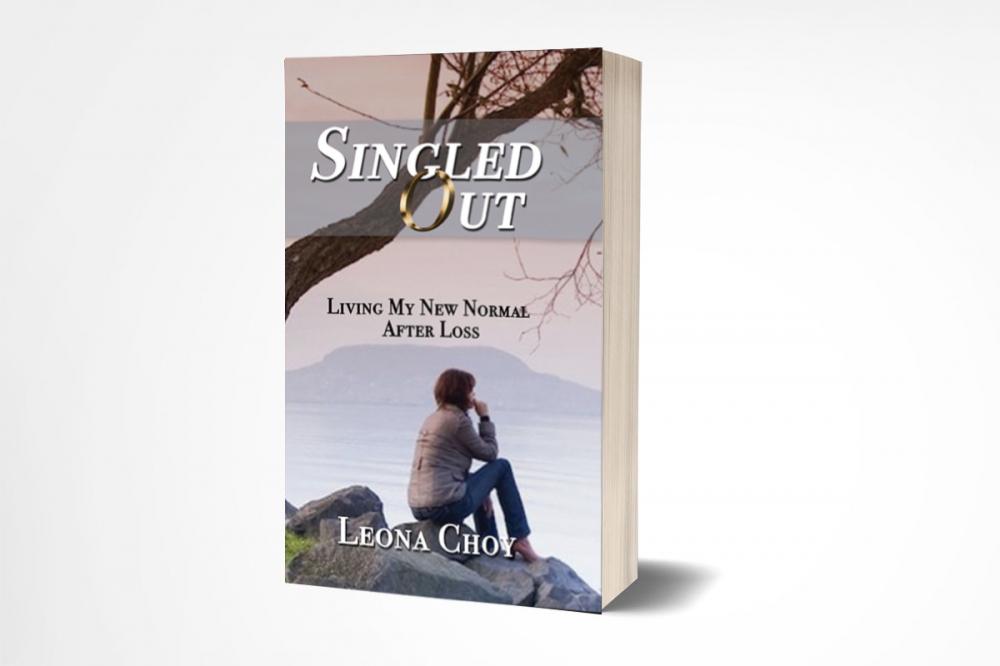 SINGLED OUT is the flagship book of three books I wrote on the loss of a loved one after the death of my late husband Ted, the father of our four children and after 45 years of marriage and missionary ministry together.
The book went through six printings and was usually quickly sold out. Many have been eagerly awaiting a REPRINT. HERE IT IS! The present new edition is reformatted with a new cover design, subtitle Living My New Normal After Loss, and a personal Epilogue on what happened in my own journey since the book's publication.
I wrote it for Christian widows, whether newly bereaved or alone for many years. It is a book for all seasons of loss and point a woman of faith toward healthy single personhood in Christ. Family, friends, pastors and counselors will receive help in understanding the Christian widow from these pages.
Rather than using the term "widowed," I've used "singled out" in the sense of the Christian woman being chosen and appointed by our loving God for her new role in life as a single again. Besides drawing on my own experience and extensive research, I share moving stories and examples of fellow travelers on the road to healthy adjustment. I anchor my insights in the Scriptures and apply God's principles as I probe deep feelings and wrestle with hard questions.
Dr. Chester L. Schneider wrote "As a practicing psychiatrist for many years, Leona's writing makes sense to me professionally and personally. If widows whom I treated had read this book soon after the death of their husbands, many might not have needed my professional services. Not all grieving requires intervention by a professional. I would eagerly have recommended her book to my patients had it been available."
As a new widow, I thought God wanted me to hurry toward adjustment. I thought that if I spent time working through some of my grief that it would be "unchristian." Wouldn't God be displeased if I wasn't immediately victorious? After all, my husband is with Christ at last and free from pain, trials, and limitations. I was supposed to rejoice for him, wasn't I?
Therefore, I didn't take enough time to cross a natural bridge over my troubled waters—the bridge of the initial, healthy grieving process that God Himself lovingly provides. Later I had to back track to confront, embrace, and work through my human emotions. Only then could I move on to healthy new normal adjustment as a single again and experience the delight of finding God's new (or continuing) assignment.
Many women who suffered spousal loss received copies of my book from caring friends in the past. They in turn bought copies for their newly bereaved friends and made SINGLED OUT one of my most helpful and popular books. Some churches purchased dozens of copies to keep on hand in time of need. I'm happy to announce that unlimited copies are available from now on.
The second book in my Loss Trilogy, NOT ALONE, is uniquely a companion book to SINGLED OUT because it contains brief, uplifting gem thoughts selected from the first book along with a Study Guide for SINGLED OUT which is useful for a grief support group or for a woman alone.
The third book, THE WIDOW'S MIGHT, completes my helpful trio of books with seventy-three, power-packed, daily, spiritual meditations in a user-friendly format focusing on might, strength, and power—virtues which may be in short supply as the widow adjusts to her new role.
The three books may be purchased singly or as a Trilogy with a discount for quantities from this website or by email: [email protected]