Author * Speaker * Publisher * Broadcaster
* Mom * Grandma * Great-Grandma

Leona's Alumni Profile was featured in the Fall 2018 issue

of WHEATON MAGAZINE. wheaton.edu/magazine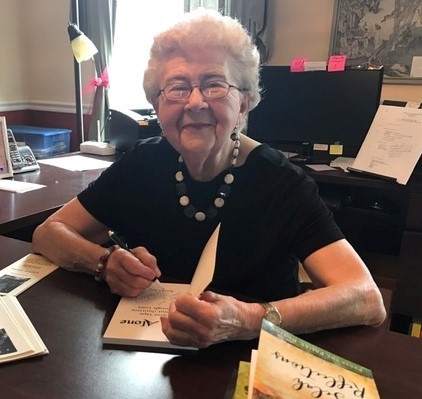 Leona isn't Chinese. So why does she have a Chinese name?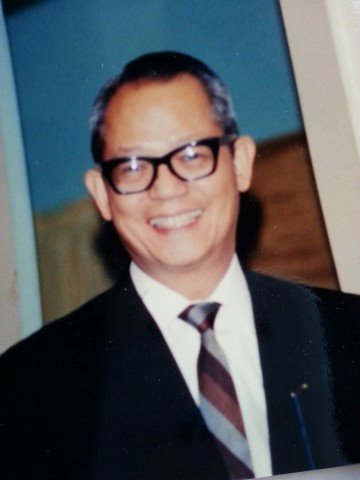 Her late husband Ted, to whom she was married for 46 years, was of Chinese descent. Czeching My Roots is Leona's autobiography and Ted's is My Dreams and Visions. Ted and Leona met as classmates at Wheaton College, IL.
Leona's parents were born in what is now the Czech Republic. She was born and spent her formative years in America's heartland, Cedar Rapids, Iowa.
Leona and Ted were co-founders of Ambassadors For Christ, Inc., a campus ministry among Chinese university students and faculty in North America. Her quarter century of service with AFC was administrative and editorial.
Leona and Ted traveled independently to the People's Republic of China frequently to encourage and assist the underground Christian churches and also to find positions for English teachers in China's schools. She made 14 trips as a guide/escort for groups of Americans traveling to China. Her lifetime of China adventures enriched her research and experience to write the book Touching China.
Leona devoted full-time to her writing and publishing ministry after she was widowed more than three decades ago. She served as Executive Director of Golden Morning Publishing which she and her son Rick founded a quarter century ago.
For 30 years Leona was president of the Board of WTRM-FM (Southern Light Gospel Music Network), the station that her engineer son Rick founded. She produced her own daily radio program for 5 years.
Some of the most popular of her programs are compiled in her book Living it UP! A variety of her broadcasts are available as CDs.
Leona is a writer, editor, and collaborator of over 55 books and many foreign language editions. You will find her current books reviewed in the BOOKSTORE on this website.
She lived in Winchester, Virginia, a part of the picturesque Shenandoah Valley. Four adult sons, 10 grandchildren, and so far 14 great-grandchildren kept her busy when she was not at her computer.
---
Leona's Writing Career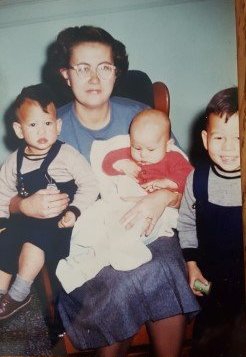 Was it "the best of times or the worst of times" to launch my writing career? I was age 27 and returning to the U.S. exhausted from tropical Singapore and Hong Kong where my husband Ted and I were engaged in mission work. I had a baby and two toddlers in tow, the oldest just over three. My husband remained overseas to teach in a seminary for another year. Even as a mom with my hands full, I began to sense God's call to write. From childhood, I wrote poems and stories, kept a journal, and was a voracious reader. I took no writing courses at Wheaton College and in those early years Christian writers' conferences, how-to-books, Christian market guides, or recordings were not readily available. Nor was the Internet even in the dream stage.
I borrowed stacks of books from the public library and learned the writing craft between baby bottles and diaper changes. I joined the local chapter of AAUW where we mercilessly critiqued one another's writings. I determined to try every genre of writing until I made a sale in each category to see where my interests and gifts might lie. After many rejection slips, I concluded that journalism didn't appeal to me, but creative writing, poetry, and nonfiction sparked my interest. Of one thing I was certain: I would never write a book. That would be too demanding. (At the time I wrote this article I had published my 28th book, and more than a dozen foreign language editions were in print. When this website was being updated, my 50th book was rolling off the press. Never say never!)
I kept freelancing while raising a family of four sons and editing publications for our campus ministry among Chinese university students in America. I fell into book writing quite by accident through ghostwriting. Invitations to be a "friendly ghost" still haunt me, but I prefer to assist others to write and publish their own story. Successful ghosting led to my own writing of historical and missionary biographies, books related to China, anthologies of my poetry, the craft and ministry of writing, parable-allegories, contemporizing classic works for publication, heritage sagas, short fiction, mission philosophy, and devotional books. In recent years some of my books focus on what God is teaching me from the traumas of life, among them cancer, surgery, widowhood, and aging. My books on China are based on a lifetime of ministry among Chinese people both on North American campuses and 14 trips to the People's Republic of China as a tour escort and also independent travel with my husband in China to assist the persecuted, underground churches.
My early books were published through traditional publishers and some continue to be. When I became more prolific in my writing, the cycle of submitting to a publisher and waiting endlessly for some editorial committee's decision seemed too slow and time-consuming. At the same time, my potential for marketing was developing through producing and broadcasting my daily radio program on the Christian station of which I was president. Speaking in churches and conferences was increasing my visibility, my website was active, and direct niche publicity was working.
Based on those pluses, my eldest son Rick and I established Golden Morning Publishing primarily to umbrella my books, although we have published a number of books for others that I have ghostwritten or edited. We have controlled the entire production from my writing to multiple editings, seemingly endless proofreading, all the way to camera-ready copy. I work with graphic artists for full-color covers and in the early days subcontracted the printing to a top-notch press. I usually had several books in process at the same time or doing research for them.
You might ask which of my books were my favorite. I always say, "the next one." I believe that my best writing was issued from my greatest struggles or adversities. Life experiences that the Lord takes you through are grist for your writing mill and an opportunity for "profit sharing" to help readers who might face similar experiences. Creative writing is a pleasure craft and a channel of ministry, but it demands serious commitment and large, continual doses of self-discipline. The finished manuscript isn't supernaturally dictated nor does it drop from heaven. You must learn to say NO to many worthwhile activities and spend long, lonely hours writing, editing, and constantly honing your writing skills to earn your readership and offer your best to God.
See Leona's book WRITING FOR THE SUPREME EDITOR: My Wordsmithing Life for a complete overview of her writing career.