PUBLISHING FUND PROGRESS
Monday, November 5, 2018 by Leona Choy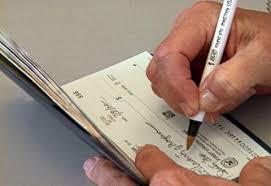 HAVE YOU HEARD THE GOOD NEWS?
Click on "PUBLISHING FUND" from the top of the HOME PAGE on this website and find out whether the Chinese edition of POWERLINES or the English edition is ahead for donations received for the reprinting Fund.
Please pray for Golden Morning Publishing's decision to reprint both editions after being sold out and unavailable through their previous publishers who are no longer in the printing business. The copyright has reverted to Leona Choy, the author, and we are going full steam ahead so you can once again read this historical classic.
Send your contribution toward reprinting EITHER or BOTH versions as we rev up the preparation for sending the updated manuscripts to press. We are working on new cover designs but the original content will remain unchanged.
If you send your advance prepaid orders for either book, you will receive your signed-by-author copy first.
Go over to PUBLISHING FUND now and get the details. That's the place where you can send your donations.
Watch the fund totals go up each day as readers interested in the subject of the Holy Spirit and what "powerlines men and women" of past generations experienced, believed, and taught about the topic.
Have you read Leona's "self-interview" about the significance of the book POWERLINES? You will find it right here at my Rest of the Way blog. Just click on Interview with author.
---