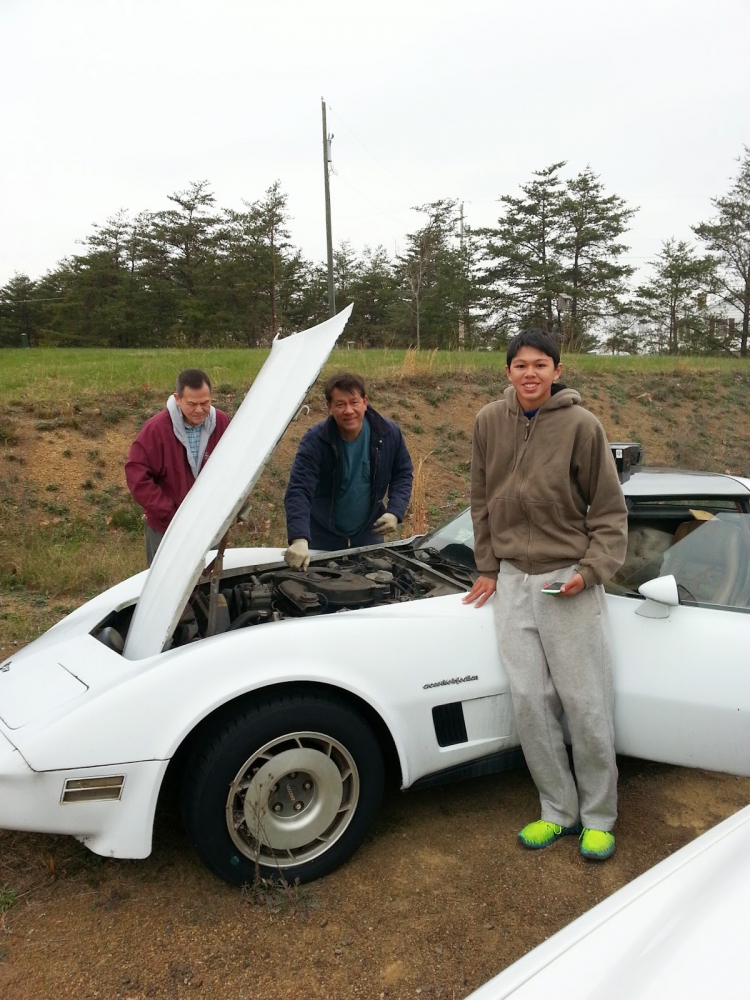 I detest waiting! I'm short on patience. How about you? I always seem to be in some kind of a waiting room. We mortals live in a time warp; things take place in sequence. From God's infinite perspective, they happen as His will unfolds. In our Forever state, time shall be no more—NO WAITING ROOMS!
The deteriorating white body of the 1982 classic Corvette languished in the yard for years. In times past, the owner, my son Jeff, roared down the road in it, but he was now too busy with his career to take time restoring this rusting collector's treasure.

Snow fell on the white Corvette through many winters, burying it almost out of sight at times. Torrents of rain drenched it year after year; the merciless sun beat upon it for countless scorching summers. Little creatures scampered in and made their nests under the hood and throughout the interior, destroying anything chewable.

In the meantime, there was born unto him a namesake, his son Jeffrey, who from the age of five began to dream about driving his father's disabled white Corvette some day. Time passed—kiddie car time, tricycle time, bicycle time, skateboard time, a dirt bike, a small four-wheeler time, and the boy grew to six feet by age 15. The dream kept stirring in his heart each time he looked at the depressing, motionless body of the beloved white Corvette.

After much pleading of the son, the father conceded that due time had come to start their bonding to restore the uncared-for white Corvette. Delighted son and patient, skillful father spent hours and days and months to clean it up, replace critter-gnawed hoses and connectors—and whatever electronic else enables a car to come to life in a resurrection of sorts. New battery, fuel pump, replacing the deteriorated tires, then gutting and restoring the whole interior.

One chilly autumn day they poured gas in the tank and the sleeping engine came to life! What a day! Photo op time! Then the proud father, hopping into the passenger seat, said unto the excited boy who was now a lanky young man, "Take the driver's seat. See what she can do out on the country road!"

Due time had come! A foretaste, an appetizer of what would be the fullness of time after the boy had passed driver's ed, and became of legal age to drive alone.

Good things come to those who wait for God's due time. The Scriptures bombard us with time-specific phrases like "...it came about in due time..., God gave them their food in due season..., in due time we will reap, if we faint not...in the fullness of time...."
When our eternal God who is outside of our planet time deals with His human, earth-born children, He steps into our time construct to accomplish His will. He rolls time along at His predestined pace. God stoops to our finite perception of time because that is all we understand until we step over into the Eternal Dimension.

Our Heavenly Father sometimes makes us wait for our due time until we have reached a certain maturity, until the circumstances are ripe, until "all the ducks are in a row" for His will to be done "on earth as it is in Heaven."

A serendipitous spiritual bonding between God and ourselves takes place in our souls while we are in God's waiting room. He lovingly tries to prevent us impatient mortals from picking unripe fruit; nevertheless He yields to our free will with which He chose to create us. If we persist in jumping the gun to do our own will, He permits us to taste the consequences, the bitterness of the premature. As the psalmist observed, "He gave them their request but sent leanness to their souls...."

There is a time and a season for all things—a time to wait, and a time to taste the delicious fruits of due time. Eventually the young man, by age 18, earned enough money for a professional paint job—he experienced the joy of due time realized!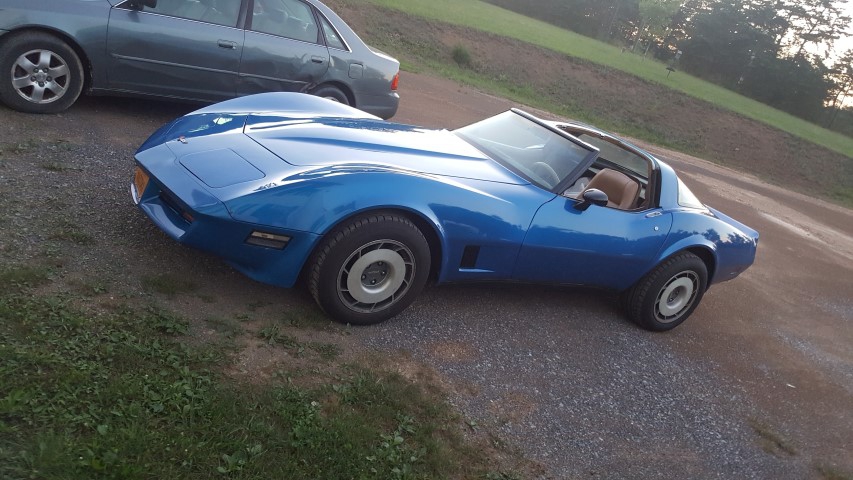 God's promises have a due date on them, but they are not perishable. It's not an expiration date; the shelf life of His promises is permanent. Be patient, my soul—Father knows best.