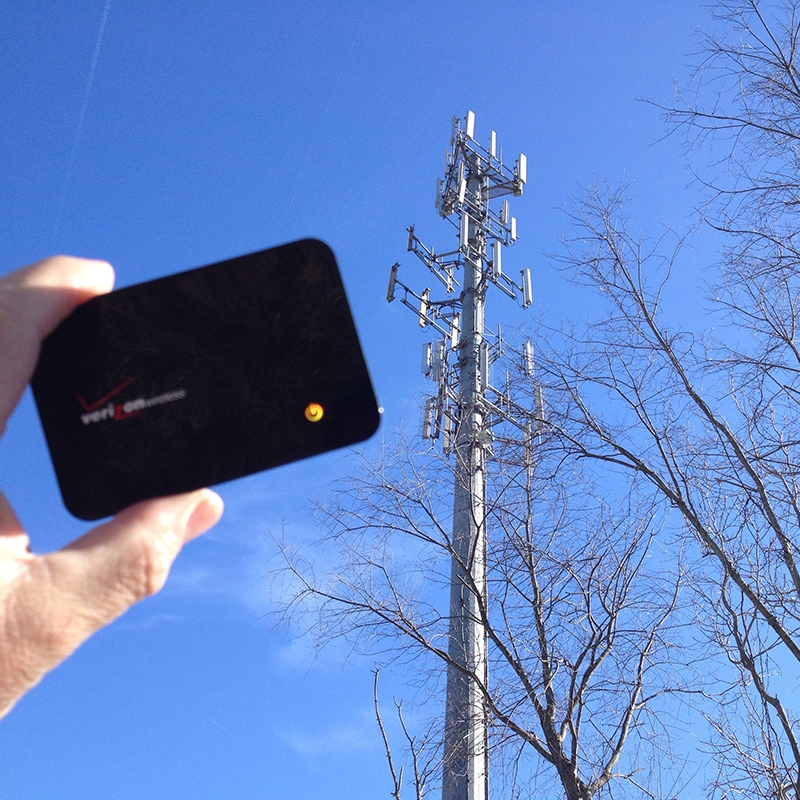 "The Holy Spirit is my Cell Tower
I shall not want for communication with God.
He transformeth my signal (prayer)
sending it through the intercession of Jesus
with groanings which cannot be uttered
to be acceptable to the will of God
then transmitteth it to Omnipotent God
Who answereth my prayer
In the blink of an eye."
(My version of Romans 8:26, 27 with Psalm 23:1)
First, I admit to writing about this technology which is "above my pay grade." I'm not analytically or methodically inclined. This is further compounded because I am right-brained dominant, more artistic and creative. Every analogy falls short, of course, but I have come to a deeper understanding of prayer through considering my Smartphone, my cell phone.
I admit to being quite dependent on it. I never leave home without my Smartphone, nor do I allow it to be very far out of my sight day or night.
Although I'm part of a huge cellular network, (the Body of Christ, the Church) yet God's voice comes through to me individually through prayer. Its signals (my prayers) are conveyed in the radio frequency of the invisible and mysterious electromagnetic spectrum to reach (the Divine) Cell Tower.
Many of God's people are talking to Him through the Cell Tower (the Holy Spirit) at one time, but Cell Towers don't shut down from overload. Neither does God. And He doesn't keep office hours. "He faints not, neither grows weary."
My assigned channel (my personal relationship with Jesus) ensures that I have a private line. My calls to God are person-to-person—me, a little person, to Him, the Big Person, the Omnipotent God.
I can be mobile, walking, driving, or traveling across the world, but if I'm in right proximity, in range (in right relationship with God) to the Cell Tower, I'm connected. Space and time are irrelevant to the Divine Cell Tower. Little bars on my smartphone show me how strong and clear our connection is, or how weak. The Divine signal from God depends on how close I am to the Cell Tower (God). "Draw near unto God and He will draw near unto you."
The antenna on the Cell Tower is a triangular platform for maximum coverage, a full 360 degrees. (The entire Omnipresent Trinity is involved in our communication.)
Christ in me by His indwelling Spirit is like a two-way radio consisting of a transmitter and receiver. My finite mind can't grasp what really happens when I "place a call" (pray). My voice converts into an electrical signal (spiritual hot line) which is transmitted by radio waves to its destination (God). Less than a generation ago, our parents and grandparents would have thought such a gadget impossible. "Where are the wires?"
The first use of cell phones was primarily for emergencies, to be rescued in times of need. "God is an ever-present help in time of trouble." That is still valid, but now there is no limit to usage. Ordinary text messages for the whatevers of our lives fly freely to the Divine Cell Tower and replies are instant.
Wherever I am, I can receive and transmit. However, I must keep my cell phone battery charged so I wont miss a message. God knows my individual number; He knows my name. In a room full of people with multiple cell phones and noise, I can still recognize my special signal or vibration.
I can decide whether to turn my Smartphone to Silent mode or even to Off. But I don't want to miss the gentle vibration of God's voice. I want to keep my heart in the listening mode all the time in case He may surprise me with "a holy nudge," something He wants to say to me or wants me to do. He intimately desires to direct my "going out and coming in" with "a still, small voice behind me saying. 'this is the way, walk in it.'"
I should anticipate that He will speak today in my ordinary day, speak to my ordinary need as well as my extraordinary needs. "If today you will hear His voice, harden not your hearts" (don't turn off your cell phone). (Psalm 95; Hebrews 3 and 4).