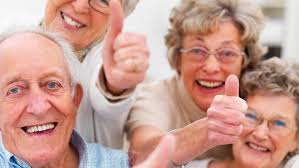 Something different for you today—a writer friend was conducting a survey of significant questions for people who were seventy and above years old. She asked me to take part, since at 93 I guess I qualified.
It wasn't so easy, took some thought and introspection. Below are my answers. What would be your answers, if you fit the age range?
1. What has been one of the memorable highlights of your life?
I'm glad you asked me to narrow it down, since I can think of so many and diversified events over my long life. High on my list would be the 10 plus journeys into Communist China with my husband to meet and encourage the Christians there and hear their awesome stories of faith under persecution. Related to that opportunity was the time I spoke to an audience of 10,000 at an all-night prayer meeting in the largest church in Korea upon returning from China to report to them how God was answering their prayers.
2. How important to you is having a social life?
I've always been happy and comfortable 'in my own skin' and with my alone time, so I'm never lonely. I'm also delighted when I'm with my many treasured friends. I try to maintain a balance. Although I spend most of each day at the computer on my writing, I'm not isolated. Through my computer I'm in constant touch with 'virtual friends' all over the country and the world, many of whom I've never met but with whom I'm bonded in spirit. We pray for each other's burdens and share our joys. I do confess that I probably don't spend enough time in leisure pursuits, but I guess there will be plenty of time for those in heaven! In Earth time we are meant to be about our Father's business.
3. What accomplishments are you the most proud of?
I guess it would be all the books God has led me to write. I'm satisfied that I've written and published the books He wanted me to—although I don't think I'm finished. I'm thankful for having written my own and my husband's autobiographies as a legacy and Christian witness for our posterity and beyond. Also continuing to write sequels of my spiritual autobiography. Oh yes, and chronicling the stories of Christians in China for publication. And the other books I've published as helps for people going through specific adversities of life. Of course, I'm proud of God's gift of my 4 sons, 10 grandchildren, and 13 great-grandchildren.
4. Many of us in mature years do feel younger than our actual age…with that in mind, what age do you feel you are?
Probably 50 most of the time. And I try to keep up the same pace as I had then—except the first hour in the morning Then at times I might feel like I'm about 125!
5. What in your life has changed in the last ten years?
Noticeable diminishing of my strength and energy, although I'm determined not to let it deter me from my lifetime calling from God. Parts of my mortal "earth suit" seem to be giving out and becoming disordered! More creaks and groans resulting in the increased number of medical appointments on my calendar! Also, I no longer drive hundreds of miles alone across the country, nor take many speaking engagements as before. I believe in taking full advantage of all the wonderful new electronic technologies, especially in cyberspace. I'm so thankful for them since they enable me to be more prolific in writing and publishing and being in touch with my family and friends instantly.
6. Over the years have you developed a slogan or creed that has helped you deal with difficulties and disappointments?
As a lung cancer surgery survivor of 28 years already, I "thankfully celebrate each day of life as a loving gift from God." I take one day at a time and try to live in the present moment.
7. What sage advice would you pass along to people in their 50's or 60's who feel that life hasn't turned out the way they had hoped?
Life is too short to indulge in pity parties and looking in the rearview mirror. Don't allow yourself any "what if's." Determine to live positively for the rest of the way. Live as if today was the last day of your life, at the same time as if you still had a long lifetime ahead. You might be blessed with longevity! Change what you still can, accept what you can't change, and pray for the wisdom to know the difference. And then move on….
8. What brings you the most joy or what is your favorite thing to do?
Well it isn't board games or golf! Although it may still look like work to some, I experience the most fantastic joy while engaging in the creative process with whatever gifts God has given me. After I receive an initial inspiration or idea for writing, I work hard and long to skillfully craft the piece of writing, whether a blog, a book, a poem, or an email, as a masterpiece that would please God. Since I write for Him, I want to make Him smile and say, "Well done!" That's far more satisfying than some kind of entertainment or pursuit.
9. What is the greatest life lesson you've learned that has helped you navigate life?
It would be based on Philippians 3:12-14: To forget what is behind and press on to what lies ahead. Not to look at my life's cup as either half empty or as half full, but as overflowing with the generous blessings of God He uniquely picked out for me. To keep seeking and following the specific purpose of God for my life as it changes with each season of life. Then to do obediently and joyfully what I perceive to be the will of God for me.
********
Note: I send these blog posts out as only part of my new author domain and website leonachoy.com
I hope you're coming here to see all the rest of the goodies I have for you! Invite your friends to visit and subscribe too. No obligation.