MY CHOICE: But God suggests we choose hiking boots. They are more suitable for our life journey.
God's ways are higher than man's. Our Father knows best. Our path may be rough at times, but it's not because God is punishing us or wants to see us suffer or see how much we can endure.
God has punched our particular journey and the glorious destination into our Life-GPS. Let's not worry about the rugged terrain, the crooked ways and rough places. He assures us that in the end the path will straighten and become smooth because "in all things God works for the good of those who love him, who have been called according to his purpose" (Romans 8:28).
"The mind of man plans his way, but the Lord directs his steps" (Proverbs 16:9).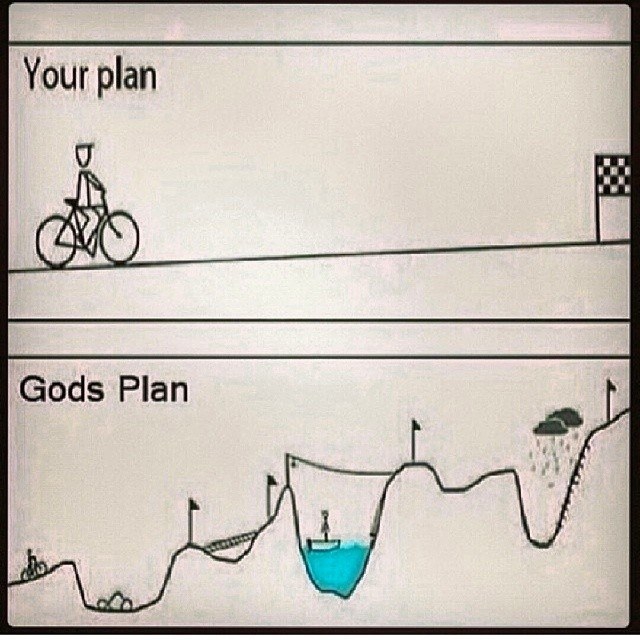 The Lord is primarily interested in how we respond to the blisters and callouses our hiking boots are causing us. He walks with us and supplies sufficient spiritual Band-Aids.
How do I react to the hot desert sand of my circumstances, the sudden thunderstorms of reversals, the winds of broken relationships that may befall my life-house? And to the floods of afflictions that may threaten to overwhelm me?
Such things are "common to man," a part of our lives on Planet Earth. "Think it not strange," Scripture says, when we encounter such things while following what we sincerely believe is God's plan for our lives.
Of course, sometimes we bring the problems on ourselves. We may suffer the consequences of our wrong decisions, bad habits or sins. Sometimes we suffer because we stand for righteousness. In the latter case, we are told to "count it all joy" instead of whining and complaining. The Lord rewards our perseverance and faithfulness.
"All who will live godly in Christ Jesus will suffer persecution." "Blessed are you," declares the Lord, "when men shall revile you, and persecute you, and shall say all manner of evil against you falsely, for my sake" (Matthew 5:11).
Sometimes God plans our rough terrain for endurance training, to exercise our faith and discipline us toward our transformation into the image of Christ.
Like the triathlon, a multi-stage sports competition involving three continuous and sequential endurance disciplines: swimming, cycling, and running, we may feel that one trial or affliction after another assaults us in rapid succession.
Will hardships and troubles never cease, we wonder? Will I always have to climb mountains and slog through valleys, experience the highs and the lows? Will I ever be able to coast along on the level and not have to pump so hard? How long do I have to endure my life triathlon?
Dr. Andrew Murray, a missionary statesman and prolific writer of a past century gave wise and biblical counsel:
"In time of trouble say, First—God brought me here. It is by His will I am in this strait place. In that I will rest.
Next—He will keep me in His love and give me grace in this trial to behave as His child.
Then—He will make the trial a blessing, teaching me the lessons He intends me to learn, and working in me the grace He means to bestow.
Last—In His good time He will bring me out again—how and when only He knows.
Therefore say: I am here—1) By God's appointment, 2) In His keeping, 3) Under His training, 4) For His time."
There is a Finish Line and when we reach it from the viewpoint of Eternity, we will declare, "It was worth it all!"