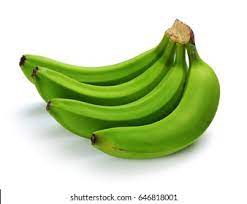 On a routine online search, I was not surprised to be asked to identify myself with some answers that only I would know. The first is, "Are you a robot?" That was easy. The last time I pinched my flesh I felt pain. Childhood pet's name? Penny. High school attended? McKinley. The last question startled me. "How old will you be in 5 years?"
Not hard to compute. My answer was "101." It wasn't a surprise—just a reality check to fill in the blank. As a nonagenarian, I'm learning to navigate in new waters. No question about it, my physical self is declining, (2 Cor. 4:16) my "outer self is [progressively] wasting away." My body is "breaking down on the outside," "things are falling apart, decaying." I don't expect to live on Planet Earth forever, although God said His plan is, "whosoever lives and believes in me shall never die." (John 11:26)
So many friends and family have gone ahead of me that I'm getting eager for a joyful reunion."We are not afraid but are quite content to die, for then we will be at home with the Lord." I'm not uncertain of where I'm going to spend Eternity and whose sacrifice for the forgiveness of my sins makes my entrance to Heaven possible—Jesus Christ, the Lord of my life. I guess it's just the unfamiliarity of the process of leaving loved ones behind—for a while. We all get to do this leaving just once, so I can't do a dry run and rehearsal. I do have a handbook of instructions—the Bible. God has seen to it that I can know with assurance all I need to know about what's to come. The details will be delightful surprises like endless gifts that I will keep opening forever and ever with abounding joy.
However, I'm astonished that when I've asked some Christians about what the Scripture says happens after our body of flesh dies—the sequence of events which the Bible doesn't leave to guesswork—they are uncertain as to what happens. The apostle Paul wanted to make sure the early followers of Jesus would have it correct. (1 Thess. 4:13) "And now, dear brothers, I want you to know what happens to a Christian when he dies...." He proceeded to inform them—and us.
Wanting to refresh my own assurance, during the pandemic year 2020, sheltered and distanced and isolated, I wrote and published two more legacy books just in case God's plan for His generous longevity for me didn't extend to age 101. The shorter of the two books at 110 pages might turn out to be the most important book to benefit my readers of all the books I have published.
In my book WILL WE NEED CELL PHONES IN HEAVEN? I invite my readers to take a fresh look with me at what God's Word says happens after a Christian lays aside his mortal "earth suit" body. What is the state of our body and soul prior to Christ's return? What happens after the return of Christ to earth and the resurrection of our bodies? Based on Jesus' resurrection body, what might Heaven be like when our bodies and souls are reunited and we have our new "space suit"? What are we going to be doing for the rest of Eternity? I call my awesome thoughts "imagineering" based on the Bible. I wrote separately for kids and grown-ups in the same book on different levels.
The first printing sold out quickly and there are plenty of copies again to fill your orders. With Christmas approaching, some friends are ordering multiple copies for their families and friends. If you order 6 or more copies sent to one address, I will pay s/h. I will sign all copies.
Meanwhile, let me ask you, "How old will you be in 5 years?" Do you make long-range plans like buying green bananas and counting on being around for them to ripen? The apostle James put it to us clearly. (James 4:13-16 TLB) "And now I have a word for you who brashly announce, 'Today—at the latest, tomorrow—we're off to such and such a city for the year. We're going to start a business and make a lot of money.' You don't know the first thing about tomorrow. You're nothing but a wisp of fog, catching a brief bit of sun before disappearing. Instead, make it a habit to say, "If the Master wills it and we're still alive, we'll do this or that."
Let's be joyfully busy about our Heavenly Father's business on earth as long as we can. Hurrah for the blessings of longevity! I'm willing to wait for green bananas to turn yellow. At the same time, let's stay packed up and prepared to leave at the sound of the trumpet or a summons by the Angel Transporting Service that a Welcome Home party is on the schedule and awaiting us in Heaven.
******
For book orders: @ $12 plus $4 s/h. Order by email to [email protected] and provide me with your mailing address.
I'll give you payment instructions with my acknowledgment.