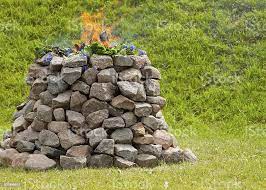 Once a year in October it's time to celebrate the festival of my longevity. It's as if I'm building an altar of gratitude from stones each of which represents each bonus year of my life after my lung cancer surgery in 1990. I've been adding still another layer of gratitude-stones on my altar since a second life-threatening major surgery in 2019.
I experienced the sudden passing of my late husband Ted shortly after my surgery. I thought my writing career might be finished as well since I had no assurance of surviving to the five-year milestone.
So far it has been thirty-one bonus years. And my published books now total around 53 by 2021. I thank God for His loving, generous gift to allow me to live for Him and serve Him through my writing. Let God do the counting of how many years He has planned for each of us to live who reads these words.
Hardly any of us make it through mortal life without some hospital or illness events. Among my friends, there is an unusually large number who are even now prepping for their surgery. Others have already gone through surgery or an illness, whether Covid-related or not, and are recovering.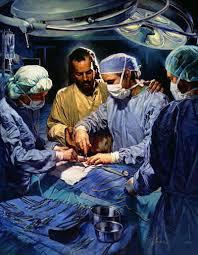 The following is a promise from the Lord that you are each in His intensive care and His unique plan for good for you is in progress.
"You [God] know me inside and out, you know every bone in my body; You know exactly how I was made, bit by bit, how I was sculpted from nothing into something. Like an open book, you watched me grow from conception to birth; all the stages of my life were spread out before you, The days of my life all prepared before I'd even lived one day " (Psalm 139:16).
Without a doubt, many of my readers know friends and family who are right now facing surgery or illness. I've written a book especially to help you walk through your illness leaning on the Lord. My published book, now in its third printing, sells for $14.95 plus $4 s/h. Order an author-signed copy for them as a gift from you with your prayers.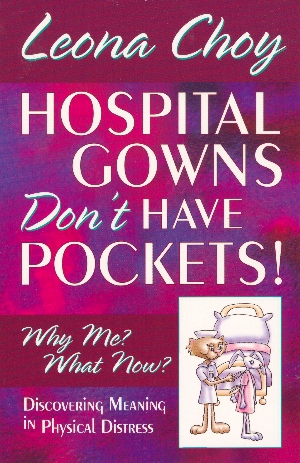 As my anniversary gratitude gift, for the first five people who email me [email protected] that they are currently facing or recovering from a hospital/illness event, I will send a free copy. Just send me your mailing address.
Here's an excerpt from the first chapter of HOSPITAL GOWNS:
"When we enter the hospital and shed our street clothes, we discover that most of the gowns we are given don't have pockets. Instructions at admission: 'Leave your valuables at home.' It's obvious I can't bring my personal, educational, or professional reputation with me either. No one cares about my achievements or expertise or degrees. I'm literally stripped to bare essentials. I don't need pockets.
"Why is this clothing called a "gown"? Aren't gowns fashionable attire for formal occasions? Surgery is about as informal as I can get!
"When I'm in the O.R., I'm a generic, equal opportunity patient. My identity doesn't matter except to check, I hope, my plastic ID bracelet to see if I'm the right body to receive the scheduled surgery.
"Gowns in doctors' exam rooms are usually made of paper and disposable. All things in life are temporary. My physical distress, too, will pass. Some gowns are large vests with no sleeves. Some have three sleeves—for patients with three arms? Sometimes the nurse tells me to put the unmanageable thing on with the opening at the back, sometimes at the front, depending on what the doctor wants to peer at or poke. Some are street-length paper gowns without fasteners.
"Hospital gowns apparently started out with strings to tie, but more often than not at least one string is missing. I wonder who is being jerked around so roughly? As most of us have experienced, we are exposed and drafty on our backside.
"During my periodic x-rays as an outpatient during recovery years, a gown or two did have pockets—a pocket in the front center for carrying a heart monitor. I'll concede that exception, but I didn't want to change my title while this book was going to press!"
Hurry! Be one of the first five to request the free book!