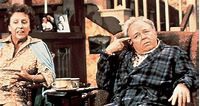 "Sticks and stones may break my bones
But words shall never hurt me."
This children's rhyme was supposed to be a deterrent against name-calling and verbal bullying in our childhood—but it just isn't true. Words do hurt me, and my cutting words injure and wound others. Inappropriate words are inflammable. They are tinder to start fires which rapidly spread. Casual, negative words can be incendiary to incite others to do great damage. Sent forth from our lips, they can provoke out-of-control actions.
James 3:5, 6 (MSG version) paints it vividly: "A word out of your mouth may seem of no account, but it can accomplish nearly anything—or destroy it! It only takes a spark, remember, to set off a forest fire. A careless or wrongly placed word out of your mouth can do that. By our speech we can ruin the world, turn harmony to chaos, throw mud on a reputation, send the whole world up in smoke and go up in smoke with it, smoke right from the pit of hell." Today we are being bombarded with hate speech. Let's make our way through this mud slinging and find out what we are up against.
In our current sensitive-to-offense political and societal climate, it has become not a war of the worlds, but a war of words. Hate speech is the weapon of choice. It is defined by the Cambridge Dictionary as "public speech that expresses hate or encourages violence towards a person or group based on something such as race, religion, sex, or sexual orientation." It is "usually thought to include communications of animosity or disparagement of an individual or a group on account of a group characteristic such as race, color, national origin, sex, disability, religion, or sexual orientation."
The laws of some countries expand hate speech to include gestures, conduct, writing, or displays that incite violence or prejudicial actions against a group or individuals on the basis of their membership in the group. The intention is to disparage or intimidate a group or individuals on the basis of their membership in the group. We have reached that point already in the U.S. Unfortunately, many Christians are becoming afraid to say anything at all for fear of being "canceled."
In recent decades the global nature of the Internet and Social media makes it difficult to set limits or boundaries to cyberspace. This has brought up problems that previous generations couldn't even have dreamed of. What is hate speech to some, is to others simply exercising freedom of speech. It depends on who controls the service channels. Since 2016, Facebook, Google, Microsoft, and Twitter, jointly agreed to a European Union code of conduct obligating them to review "[the] majority of valid notifications for removal of illegal hate speech" posted on their services within 24 hours. Censorship of our words, written or spoken, has now became the major weapon of choice which ushered in this "cancellation culture." Anyone's words are fair game to shoot down.
The definition of "hate speech" has became so vague and so broad that the words of any person or group can be targeted and swept away for the smallest infringement against anyone's position. If the words offended someone, it is considered hate speech and needs to be discarded/banished/canceled along with the person who said it, wrote it, or was even associated with it.
Having reached that point, everything is on a roll. Hate speech legislation can quickly escalate to the level of a crime. A hate crime (also known as a bias-motivated crime) is a prejudice-motivated crime which occurs when a perpetrator targets a victim because of their membership (or perceived membership) of a certain social group or race. Examples of such groups can include, but are not limited to ethnicity, disability, language, nationality, physical appearance, religion, gender identity or sexual orientation."
"Hate crimes" can then speedily be used as reasons to commit direct criminal acts motivated by hostility to the victim as a member of a social group listed above. This, in turn, leads to physical assault, damage to property, burning and looting, bullying, harassment, verbal abuse or insults, mate crime, defacement of property or offensive graffiti or letters (hate mail). Step by step our freedoms are being eroded.
We may suddenly find ourselves living in a police state and under the heel of a totalitarian government without any freedom of speech or any other freedoms under which we have been privileged to grow up. Christians, under the pretense of the mask mandate, will be muzzled like vicious animals and caged (sheltered-in-place or in lock-down, as it is termed today) to separate us and keep us silent while our national and the global upset and reset takes place.
If the present dark trajectory doesn't drastically change, history will have repeated itself. What will have happened in the U.S. will be the economic and social and academic devastation and annihilation of masses of innocent people just like that which took place in the past century (think Europe and Third World countries) under Socialism, Fascism, and Communism.
Unless we Christians and all righteous people stop running scared and silent for fear of being "canceled," our entire society will go down the slippery slope to a place of no return. We won't have any America left to "make great again." No longer a respected republic or a world super-power as an example of liberty, the U.S.A. will have faded from the world scene as a country of positive influence. We will have left our beloved country in shambles with an impossible, crushing, national debt and a negative, hopeless legacy for our wrongly-educated children and grandchildren.
The answer is not to cower or hunker down to the pressure of the seeming inevitable happenings all around us. Let's not be like Edith Bunker of the All in the Family TV series to back off apologetically and slink away when the bully Archies around us demand, "Edith, will ya stifle yourself?" Notice that Archie's iconic and oft-repeated catchphrase required self-censoring on her part, although most of the time she had something wise and relevant to contribute.
Let's recognize that it's the devil, the accuser of the brethren, who tries to convince us to suppress, to stifle ourselves. His agenda (John 10:10) is to steal, kill and destroy. He masks us to steal our words from being read or heard (even from being lip-read), he kills our influence on others by keeping us at a distance from the public square, and destroys anything we have to offer to point mankind to Jesus who came to give life abundantly.
We can and should speak up and push back wisely and courageously and stand up for our Judeo-Christian values, our moral convictions, and our Constitutional rights regardless of how many arrows come at us because of the invisible target on our back.

So what? We will be persecuted for doing and saying good, not for doing evil. Jesus calls us "blessed" [happy, favored, fortunate] and applauds us! Is that not reward enough?