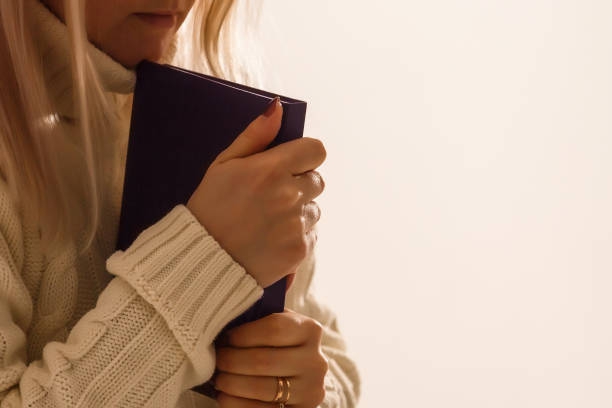 Give or take a year or so ago, we weren't thinking much about persecution against Christians in our "Land of the free and home of the brave." We heard about persecution "elsewhere" and felt compassion but from a distance.
Calendar pages flip rapidly. We find ourselves confronted with the attempt by others, even by our own countrymen, to reset our moral and societal values, snatch away our freedoms, and impose the harsh grip of totalitarian control on all aspects of our lives. Suddenly we're constrained to think seriously about how to deal with persecution at our front door.
LET'S EXPLORE PERSECUTION A LITTLE MORE DEEPLY. Surely it's a distasteful topic about which we'd rather be in denial. Better to confront it head on so we can be prepared. "Persecution is the systematic mistreatment of an individual or group by another individual or group. The most common forms are religious persecution, racism and political persecution, though there is naturally some overlap between these terms." Presently, the three are full blown and exploding in our nation.
Persecution accelerates with the eroding of freedoms and the intolerance of differing viewpoints in the above three areas. The inflicting of suffering, harassment, imprisonment, internment, fear, or pain and eventually completely silencing dissenting voices are where simple discrimination leads. Here we are, friends.
Persecution is not a thing of the past. It has always been present in every culture throughout human history under various guises. However, with the rise of fundamentalism and religiously related terrorism in many countries today, religious persecution is a Human Rights problem. It is beginning to escalate to that level in the U.S. in recent years. In the history of our country, it had so far been kept in check by our Constitutional rights of freedoms of speech, press, religion, assembly, etc. Not true anymore.
Persecution has expanded beyond targeting the three primary groups listed above to include acts against any identifiable group that differs on national, ethnic, cultural, gender, sexual identification, marginal groups, the helpless in the womb, the indigent, the elderly, or on other grounds. In the past these were universally recognized as impermissible under international law. All of these and more are suddenly in focus and up for grabs.
Face it. Jesus invites us to take up our cross, if we are serious about Him. Christians are privileged to undergo suffering as a consequence of professing their faith. In more recent times the International Society for Human Rights estimates 100 million Christians are presently facing persecution. Up to 80% of all acts of persecution are directed against people of the Christian faith.
According to the Bible, a cross is something a normal Christian disciple is to "take up daily" as a follower of Christ. (Mark 8:34) Trouble and suffering for the body may follow as a consequence of our witness for Him. A cross is not something we should plead for God to take away from us. On the contrary, carrying a cross carries with it the joy and privilege of being united to Christ. (Matthew 16:24, 25)
Jesus said carrying a cross is a qualification of discipleship. (Luke 14:27) It requires the denial of oneself even to the loss of life for His sake, while confessing Him before men. (Matthew 10:33, 38) Jesus declared that if we don't take up our cross, we are not worthy of Him. A cross is not optional for a follower of Christ.
It would seem, therefore, that we are presently being forced by circumstances to decide whether we will pick up our cross—the cross of Jesus Christ—and be identified with His Kingdom—or not. If we do, we are eligible for, no, we are targeted for persecution. We are not being masochistic to expect persecution. We'd like to avoid it. But the scene has quickly changed in our beloved land. It's just that simple. The knock has come on our door.
We are going to be discriminated against not for evil doing but for doing good. Things are upside-down-and-scary these days. We get "canceled" for standing for our convictions. It is what it is. That's just the light touch. If we can't stand the heat, we are not worthy of the Name for which we are being maligned. Jesus told us ahead of time:
"You're blessed when your commitment to God provokes persecution. The persecution drives you even deeper into God's kingdom. Not only that—count yourselves blessed every time people put you down or throw you out or speak lies about you to discredit me. What it means is that the truth is too close for comfort and they are uncomfortable. You can be glad when that happens—give a cheer, even!—for though they don't like it, I do! And all heaven applauds. And know that you are in good company. My prophets and witnesses have always gotten into this kind of trouble." (Matthew 5:10-12 MSG)
Sound and encouraging words about sharing the sufferings of Christ are found in 1 Peter 5:12-16. Let's embrace them so that we may not be surprised by "the fiery ordeal among you."