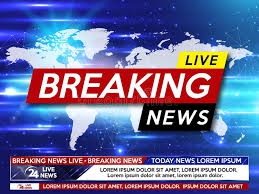 DATELINE: WASHINGTON. D.C. God is speaking through Psalm 12 – on the 12th of February 2021 directly and relevantly to our anguish and concerns for the direction of our beloved U.S.A. These words of perspective are spot-on, as fresh and timely as if the Lord wrote them today in answer to our urgent cries and groans and prayers pleading for His help.
Internalize this Psalm as you read and be encouraged. Shout your praise, if you want to! Be determined to stay steadfast and unmoveable in your Faith and trust in God. Let's be patient—God is working behind the scenes on the behalf of the righteous.
In verses 1-4 we describe vividly exactly what we see taking place in 2021. Isn't this how we feel in our helplessness? Verses 5-8 are God's pure promise that He has the back of the righteous in the land. AND HE WILL ARISE!
1 Help, O Lord, for the godly are fast disappearing!
The faithful have vanished from the earth!
2 Neighbors lie to each other,
speaking with flattering lips and deceitful hearts.
3 May the Lord cut off their flattering lips
and silence their boastful tongues.
4 They say, "We will lie to our hearts' content.
Our lips are our own—who can stop us?"
5 The Lord replies, "I have seen violence done to the helpless,
and I have heard the groans of the poor.
Now I will rise up to rescue them,
as they have longed for me to do."
6 The Lord's promises are pure, like silver refined in a furnace,
purified seven times over.
7 Therefore, Lord, we know you will protect the oppressed,
preserving them forever from this lying generation,
8 even though the wicked strut about,
and evil is praised throughout the land.
Amen and Amen!