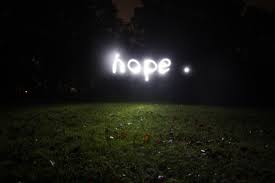 An update is needed since my 11/30/20 blog post about the "Polar Night darkness" analogy. The timeline is still unfolding, the clock is ticking. In the Northern-most part of the USA, Barrow, Alaska, it has been literally a long, dark night that began with sunset on November 11. In Barrow the sun still won't shine until January 23 of this new year. The residents of Barrow are quietly, peacefully and patiently waiting out the time until their 66 days of annual darkness will be over.
I suggested a parallel to the "virtual darkness" which we are experiencing over our entire beloved nation during this same period. Since the Presidential Election on November 4, we are still in our own Polar Night of political and societal and moral darkness, confusion, uncertainty, fear, anxiety, division, upset, reset, mental depression and chaos. People's emotions are at the boiling point. But our 66 days of darkness, if we continue our comparison with the Polar Night, won't be over by January 23—which is three days after the Inauguration.
It's only wishful thinking that by then our "darkness" will be lifted. Will we have readily available COVID-19 vaccine by then or will we still be in pandemic-panic mode? Will we have national leadership to guide us Constitutionally and safeguard our freedoms? Will the "United" States continue to be "united"? Our citizens are not waiting quietly, passively, or peacefully like the Barrow residents. Our atmosphere is charged with agitation, anger, hatred, impatience, accusation of each other and churning with despair. All fueled by the pandemic and stretched to the limit by our prolonged lockdown and isolation.
We're beginning to squirm under more and more authoritarian control and restrictions to our freedoms which are slipping away almost unnoticed. We feel forced aside while tremendous changes are being enacted "outside in the darkness" at warp speed. We chafe under deliberately being "kept in the dark" in our mandated hideaways. The media doesn't pierce the darkness for us accurately. Issues are clouded and misinterpreted, all reporting seems slanted to special interests and dictated by the various would-be resetters.
We can't "read the lips" nor recognize the intentions of masked people we meet. Are they friend or foe? Nor can we identify the movers and shakers who are doing the resetting because they too hide behind masks. Now our voices too are being silenced by attempts to cut us off from expressing free speech through social media. Some of us have been deceiving ourselves that eventually we will emerge unscathed back into our previously familiar world, that everything will soon be normal again, and we will live happily ever after. Nothing could be further from reality.
What will our country and our private world look like when the darkness finally lifts? Could it be that the resetters are counting on our eyes becoming accustomed to "the new darkness"? Are we being conditioned little by little to accept the reset changes? When we emerge from our "house arrest," we may find that American patriotism is out-of-date, old school. We are now supposed to salute global loyalties rather than our national interests.
While we are quietly sequestered, our religious freedoms have been eroded and our assemblies called non-essential. Be aware—persecution will follow. Meanwhile, full reign is given to irate mobs who do not represent us, who destroy property and do physical violence. Will we simply stand by and let it happen?
While we acquiesce behind our masks, our children and grandchildren suffer from isolated remote learning, erratic educational opportunities and brainwashed to obey online instructions from virtual strangers. Our sacred and secular traditions and history are being rewritten and the statues and monuments which prod our memories are toppled. Our population is being systematically reduced by the elimination of the next generation through abortion. The influence of our elderly with the wisdom of their years is being canceled and their numbers gradually diminished through unhealthy separation from their families and being held at a distance from the general population.
Let's wake up. Our biblical and traditional moral values are regarded with contempt. Socialism is offering us a new welcome mat. Are we so willing to be taken captive by the same forces of social dismantling that proved to be the downfall of other nations and cultures in the past?
Jesus' instructions are "Watch and Pray" so we won't be deceived, deliberately mislead and controlled. Let's pray for discernment from the Holy Spirit to distinguish between so-called "conspiracy theories" and the valid forward movement of progress and change for the common good.
During this time of unique present darkness shrouding the seat of our government in Washington, D.C, the Holy Spirit can give God's people abundant spiritual perception and steadfastness to follow Jesus' Way and Truth and Life. "God is Light, and in Him there is no darkness at all" (1 John 1:5).
Jesus declared that His Kingdom is not of this world, and we, His people, are its Heavenly citizens. Nevertheless, He calls us to conduct ourselves wisely in this ever-changing scenario of America the Beautiful where we live. With His reign in our hearts, we can carry out His agenda to bring all men to Himself as we do good at every level of society. Let's do so without our masks and "with malice toward none," while living out the Love chapter 13 of First Corinthians.