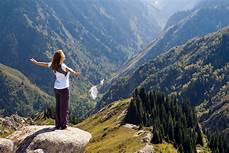 My website friends have come to expect some personal word from me as we begin each new year. Here it is for 2021....
Caleb in the Old Testament at age 85 didn't accept that he was "over the hill." He asked God for another big hill (mountain) to possess even as he was approaching the Promised Land. I'm 10 years older than Caleb was, but there are still some mountains left to climb. I can't seem to find examples of retirement in the Bible. The Lord called me in my youth to serve Him without an expiration date. I'm still like a salmon continuing to leap upstream.
I always review my life at the dawn of a new year and give serious thought and prayer to "what I hope to be when I grow up." At this final season of life, I must "number my days and apply my heart unto wisdom." (Psalm 90:12) Realistically, any day might be my last. (Can't we all say the same?) Especially in our late years, after completions there must continue to be anticipations of what is still ahead—joyful, positive expectations, not tainted with fear or dread or regret. I'm asking Jesus Christ, the Lord of my life, what He wants me to finish while I'm still in my "earth suit," my mortal body.
This is my "summit season" and these are my "vintage years" for which I remain accountable. Leaving behind 2020, one of the most difficult, restricted yet blessed and productive years for me, I want a fresh anointing of the Oil of the Holy Spirit so that I don't become stale, wilted, or dry. God expects me to stay "full of sap and very green," according to Psalm 92.
I've made it a habit to ask God for one concept or "word" each year which will give a rocket-thrust to my life. I'm listening for what God is nudging or whispering as His will for my current state of life in my 96th year. In recent years some of those "words" have been "flourish, legacy, wisdom, balance, completion, still more, recollect, harvest and gratitude," For 2021 God is surprising me with the word "speak!" That was nowhere on my radar screen!
What could that possibly mean, since I can no longer travel for public speaking as previously? To speak requires a strong, clear voice not an aging, gravely rasp. My lungs are compromised from cancer surgery leaving me short of breath and stamina. I have compensated by "speaking through my fingers" at the computer keyboard writing and publishing books. Even that is becoming difficult. With the aging package, I'm experiencing some painful arthritic fingers and carpel tunnel syndrome which hinder my typing. What could God mean when He directs me to "speak"?
Here's the backstory: I have began to seriously "put my house (my life) in order" as Scripture advises. I'm sorting accumulated material stuff in my storage areas, giving away or tossing the excess. I came upon something I had forgotten—a box of faded letters and a journal I wrote nearly 75 years ago as a young bride barely 20 eagerly sailing off to China for missionary work with my husband Ted. Was it trash or treasure?
I grew up culturally sheltered in the Iowa heartland, never having traveled further than Chicago, I naively looked forward to the adventure of a different culture and as an only child, trying to assimilate into my husband's family of ten brothers and sisters. This newly discovered box of memorabilia contained my first raw impressions and my personal joys and failures as I sought to explore and understand my new homeland and identify the niche God had destined for me in the grand scheme of things which was to cover 46 years of our marriage.
My four grown sons, two of whom were already grandfathers, thought this surprise find was a treasure for our family legacy. It would document important events before they were born and during their early childhood about which I had not written in any of my other published books.
They quickly helped scan the original, crumbling papers with the initial idea that here was a book I still needed to write and that I should title it SLOW BOAT TO CHINA. (It actually took us 30 years before we were able to enter inland China!) My sons urged me to expand it and bring it full circle to the present. The target readership was to be our families and our future generations—perhaps beyond. As they discussed it, their idea ballooned to suggest that there should also be an audio version—narrated by me.
I dug in my heels to resist the idea of doing the recording myself because of the poor quality of my aging voice. Yes, many years ago and for five years I did produce and voice a daily radio program when our WTRM radio station first went on the air—but my young voice had better quality!
Besides, I would first have to complete the writing of the book anyway as a script for recording. As with each book I have written, I thought each would be the last, and I might lack the staying power to attempt another. At the same time, my health was deteriorating and I underwent a high-risk major surgery a year ago at Thanksgiving just before the pandemic. The raw material for the potential China book remained on the back burner during my successful recovery and other priorities.
With my family's persistent encouragement and God's continued help, I have assembled the raw material into chapters. Now facing a new year with social distancing and isolation possibly continuing, I'm seeking God's will whether this "mountain" is the one God wants me to climb by giving me the word "speak"—speak into a microphone!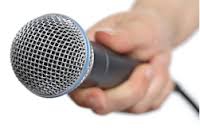 Update: My son Rick has just set up my recording production corner in my writing studio at home and gave me my first refresher lesson in today's recording logistics!
I'm willing to give it a try to take my time writing and recording SLOW BOAT TO CHINA without apology for my great-grandmother voice. With Rick's broadcasting expertise and experience, I'm not concerned with the technical audio editing. He knows how to "turn the water into wine."
There might be other things the Lord wants me to record for our family legacy and beyond, perhaps excerpts from my already published books. Let's see how God leads and enables. Voice recording!—I've come full circle.
While continuing to keep current and expand my website regular posts, this is my anticipation for however long God might still give me the mental ability, physical stamina and voice. Please pray for me to discern God's wisdom. (James 4:13-15 is my guidepost—"...If the Lord wills.")
I can't believe God's generous longevity blessing—I'm only 4 1/2 years short of 100! But the calendar doesn't matter—I'm on "renewed eagle time." (Psalm 103:5) Plenty of time: Eternal Life is ahead!
Leona Choy
New Year's Day 1-1-2021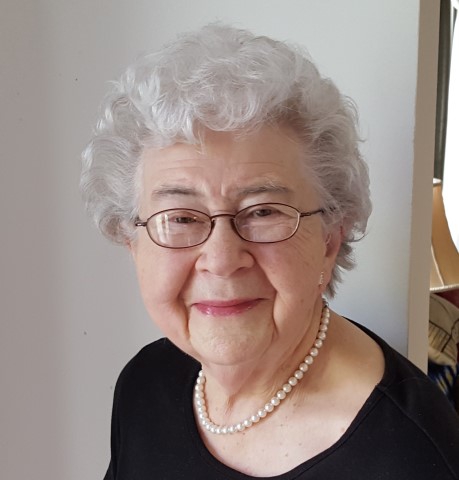 Reminder: You can always see all of my blog posts at one time in the Archives of my website www.leonachoy.com.