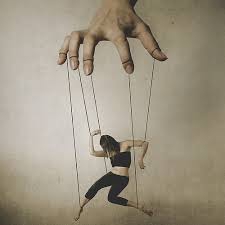 As we face the new year, do we feel like helpless puppets on strings controlled by unseen power-puppeteers? "They" demand and we obey. Our freedoms under God and under the Constitution are being snatched away without any serious resistance from us. "They" demand our compliance on the pretense of protecting us, offering to supply "our daily bread" while making us dependent on their provision.
But we are not helpless and without recourse! We have free will to choose and vote for whomever we want to follow. For the Christian, it is first of all Jesus, the One who declared He is "THE way, THE truth and THE life" God is "our very present help in time of trouble"—and we are in trouble. We are told to hide, to isolate ourselves, keep our distance from others while the power-puppeteers have free reign to reshape and reset our private worlds, our beloved republic and the global community.
What can we do about it? First of all, PRAY. Jesus put it plainly, Ask, seek, knock and God will answer. If we lack wisdom, He will provide it abundantly. We are to trust God who is Omnipotent, who will work out His will in all the affairs of men by His own perfect plan—and He will let us know what part He expects us to play.
Because "we know not how to pray as we ought," please join thousands of intercessors to pray for God's solution in the tumult and chaos of our current national dilemma in the following prayer by Jamie Rohrbaugh, Contributing Writer to Intercessors For America.
"Father God,
We come to you today to stand on the last line of defense for these United States of America.
Heavenly Father, it feels sometimes as if the world has lost its mind. People say that right is wrong and wrong is right; that tyranny equals freedom and freedom, tyranny; that up is down and down is up. But Father God, You and only You are the One who can reverse these travesties. You, and only You, are the One who makes all things new—who can heal and restore our land.
Abba Father, in order for every wrong to be made right in America, we know that "we the people" must stand up and fight against injustice. You are the only one who can help us do that.
In Jesus' name, we ask that You would pour out the spirit of 1776 upon "we the people" of the United States of America.
We ask You to pour out Your warrior spirit upon us. We ask that You would cause every American to rise up in righteous indignation and say "NO":
No to nonsensical rules; No to tyranny; No to election fraud; No to government control of things that government has NO business controlling in a free state.
In Jesus' name, please de-mask us! Eliminate all lockdowns. Eliminate rules and regulations that are meant to control people, rather than which have any basis in actually safeguarding people. We ask that You would bring us–"we the people"–back to common sense.
Bring compassion and human rights back. Bring wisdom from above back into our nation; pour it out on our land. We pray for those who are violently angry against righteousness, Lord, and we ask You to convict them. If they will not repent and turn to You, accepting Your mercy, Lord, then we ask You to judge them and remove them as only You know how to do in righteousness.
We ask that You would pour out the spirit of 1776 upon our state legislatures, also, who have so much power when it comes to both state and federal elections and governments.
Father, raise up righteous voices in the state legislatures. Cause those righteous people to stand up and fight, and give them favor and influence so that all the people listen to Your righteous cause. We ask that every fouled and fraudulent election result would be overturned in the state and federal legislatures; and we ask that only TRUE and LEGAL votes would count, from the local level to the federal level.
The Boston Tea Party of 1773 was a people's response to tyranny—over a simple tax on tea.
At that time, our countrymen were fierce and mighty. We fought against tyranny instead of embracing it. People pledged their lives, their fortunes, and their sacred honor to gain and protect freedom in this nation.
But Father, the opposite seems to be true now. Men and women everywhere have lost their courage; lost their ability to think for themselves; we are kowtowing to the whims of men who seek only to enrich themselves by bending nations and peoples to their will. EXPOSE THIS, Lord. Rise up in us again so that these crimes, which are so much greater than a tax on tea, will become odious to us.
Help us to rise up and fight against tyranny, and protect us who stand in the gap to fight and pray. Help us, Lord. Set Your people free from the oppressors and violent men who would rule over us.
Give us a godly President. Remove every tyrant from government, no matter what You have to do to implement Your will; and put godly and holy men and women in their places.
Save our nation, Abba Father. Only You can—and although we do not know what to do, our eyes are on You. Thank You, Heavenly Father. In Jesus' holy and precious name we pray, amen."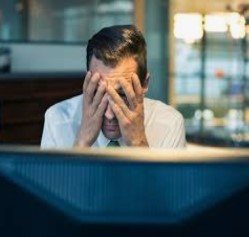 *****
"Beloved intercessors, stand firm in faith and continue to stand strong in the gap for our land, even when your emotions seek to betray you.
Let God our Father pour out His Spirit of freedom and liberty upon you, and refuse to settle until we see freedom and liberty in these United States again.
In these tumultuous times, it seems like the world has lost its collective mind. Nevertheless, we in the Body of Christ have a Solution: the Holy Spirit of God.
He is the Spirit of might, who alone has the power to effect change. He is the Spirit of wisdom, who alone can guide governments and legislatures. And He is the Spirit of liberty and freedom; He alone can inspire Americans to stand up and resist tyranny, such as we have not had to do since the Revolutionary War was won."
(Prayer and above comments Credit IFAPRAY.ORG from their online Prayer Guide, December 29, 2020)