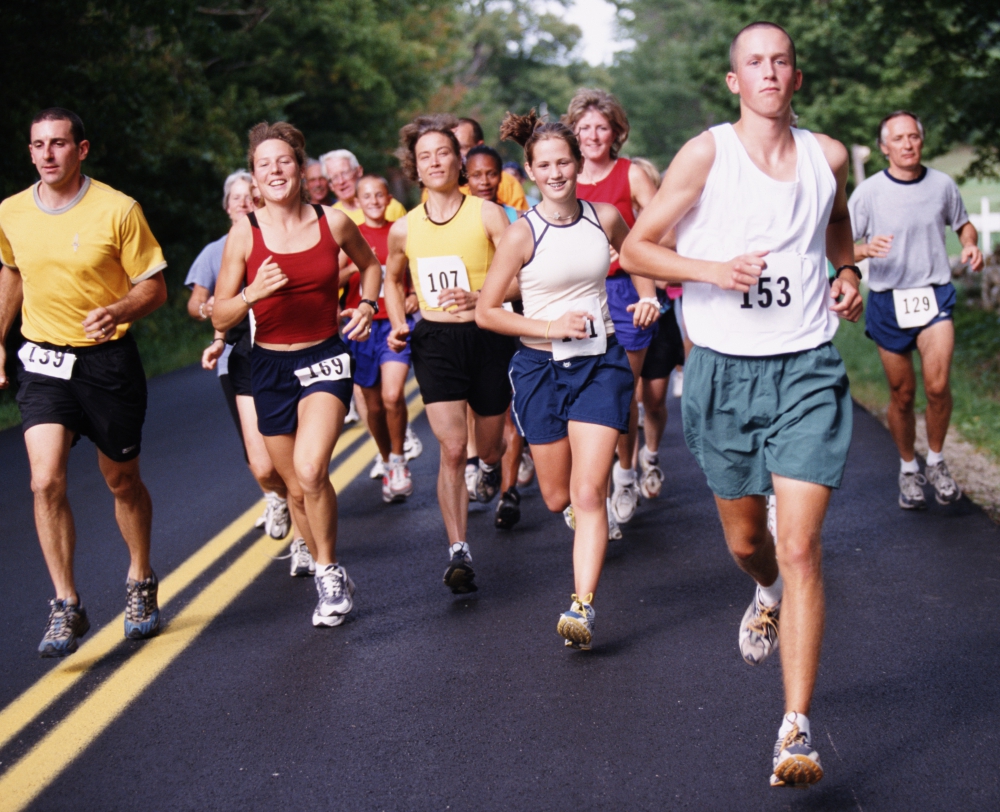 Did you know ARCHI was a Bible character? He was a member of the apostle Paul's leadership team of evangelization and church planting. Paul mentioned him specifically in Colossians 4:17 and Philemon 2 as one of his "fellow soldiers." He didn't criticize him. Rather he acted as a cheerleader to remind Archi to pay close attention to complete, to finish, to fulfill the task God had given him. Archi must have needed that admonition for some reason unknown to us.
Was Archi a good starter but not so much a good finisher? Was the length of his journey getting to him? Was the persecution too severe? Or was he becoming distracted by the world from the single mission to which God had called him? Did Archippus (his real name) forget that God called him, ordained him, equipped him and expected him to see his assignment through to the end? Was he getting on in years and becoming weary in well-doing? Had he lost his first love for Jesus? Was Archi in danger of becoming disqualified? We are not told.
Paul sensed that his time to leave the front lines was near, that God would soon call him to finish his race, complete his course, and his own fight of faith would be finished. He gave his fellow workers a heads up: "You take over. I'm about to die, my life an offering on God's altar. This is the only race worth running. I've run hard right to the finish, believed all the way. All that's left now is the shouting—God's applause!" (MSG 2 Tim.4:7)
Paul would have to leave the task to others whom he had trained to nurture the fledgling newborn churches and press on to the ends of the earth carrying forth Jesus' Great Commission. Barnabas, Titus, Timothy, Gaius, Rufus, Julia, Urbanus and the long list of other coworkers, men and women, he mentioned in Romans 16:3-26—and Archi. God called them to carry forward the baton. They would need to be steadfast soldiers of the faith who wouldn't quit in the heat of battle or go AWOL.
Paul offered himself as an example: "I have fought a good fight, I have finished my course, I have kept the faith." Pay attention, Archi. I too must look in the mirror and ask: Have I fulfilled the assignment in life God gave me? Am I still pursuing it or lagging by the wayside?
Archi didn't know how near to the Finish Line he was or how much time he had to complete his own course. Neither do we. Each of us has a unique assignment in life to which God called us. It may not be serving the Lord in some public way but in whatever perhaps hidden soil He planted us. It's easy to make a good start but it requires perseverance, endurance, steadfastness to go all the way.
Even Paul seriously admitted that he had to be diligent and watchful of his own Christian faith and practice "...lest possibly, after I have preached to others, I myself should be disqualified" (1 Corinthians 9:27).
He didn't say unqualified. That would have described a runner before he was accepted as eligible to enter the race. To become disqualified, one would have to already be running the race, but something would have happened to count him out of the running. The runner might have disqualified himself by some action against the rules despite having started well.
It is possible to begin a race well but not finish well, according to the writer of the book of Hebrews. Paul warned the Corinthians, "Let him who thinks he stands take heed lest he fall" If it could happen to the apostle Paul, it could certainly happen to anyone—it could happen to me in the summit season of my life—even in the final sprint for the Finish Line or as the long marathon race is winding down. I could still become a dropout regardless of my past faithfulness in the service of the Lord or in my long walk with Him. A sobering thought.

When we are "in Christ," God doesn't take away our free will. When Paul wrote his letters to the Colossians and to Philemon, (the same letters in which he mentioned Archi,) he referred to Demas as also his "fellow-laborer." By the time he wrote 2 Timothy, the picture had changed. "Demas has forsaken me, having loved this present world, and is departed...." Was Paul warning Archi not to follow Demas' example?
It takes our cooperation with God and the help of the Holy Spirit to endure faithfully and persevere in the Christian race for a lifetime. We must keep pressing on toward a holy and fruitful life, mature Christian character, to keep fervently serving others all the days of our lives.
In our late calendar years we may try to excuse ourselves because, after all, we get tired now, and we've paid our dues by living a faithful Christian life. We've been there and done that for the Lord. We may think we now deserve to sit on a bench in the park and watch other people do their part. God understands our human frame and our weakness. He may lovingly permit us to slow our pace somewhat, take more exit ramps for rest stops. He generously adjusts His expectations for us, compensates our growing limitations with His strength—but keeps us in the race.
Until then, in the Scriptures we are warned to take heed, be careful, be on our guard. We shouldn't be sluggish, lose heart, or . We are not supposed to passively fade out, become dull of hearing, slack in our service, negligent in worship, carried away by self-serving or trivial pursuits. Or fall away, diminish in our zeal for the truth. God doesn't give us permission to drift, flag in our zeal, slide backward, or otherwise disqualify ourselves because of our calendar age. He fully expects us not to lose our "first love" for Jesus--ever.
We are all fragile with numbered days. None of us knows the length of our sojourn on this also fragile blue Planet Earth. Any of us is in danger of becoming a Demas. As we come to the beginning of a new year, let's rather determine to be an Archi, heed the reminder and keep pressing on to fulfill our God-given course at the Finish Line.