A Slice of Fresh Daily Bread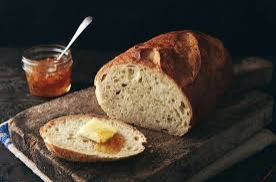 Would you like to read a true story? A young Chinese Christian wrote of his experiences but it reminds me of many precious, suffering Chinese Christians my late husband Ted and I had the privilege of meeting personally in our ministry in China.

He was tagged as a political prisoner but the real reason was that he was boldly preaching the gospel and training Christians to evangelize. He was beaten, starved, and tortured mercilessly by government authorities. For ten hours daily along with fellow prisoners, scantily clothed in bitter winter, he was forced to sit on the cold, wet cement floor of his prison cell—motionless, neck, back, and legs completely straight, an excruciatingly painful position.
Absolute silence was enforced. The cruel atheist Communist guards forbade anyone to say the word "God" or attempt to evangelize fellow prisoners. The government considered it "superstitious and inflammatory religious propaganda."

In spite of his horrendous circumstances, the young Christian felt so overwhelmed with thankfulness to God for his faith and the privilege of suffering for Jesus, that one day he began singing a song from his underground house church: "Give thanks with a grateful heart, give thanks to the Holy One, give thanks, because He's given Jesus Christ, His Son...."
Suddenly, one after another the prisoners dared to break form, risk beating and pain inflicted with an electrified baton by the sadistic guards and joined in. The singing filled the atmosphere by their defiance. Up to that time they were forced to sit silently like statues; certainly no one ever sang! Whether they believed the words or not, hardened criminals, murderers, drug dealers as most of them were, they sang on with the young Christian. Then the cells on either side of their cell began to echo with the singing. Most had never heard of God and possibly sang simply as an act of rebellion. Nevertheless, the prison that day was turned into one huge worship service.

The guards swooped down and beat the prisoners into painful subjection. The following day our courageous young Christian prisoner simply hummed the tune to "Give Thanks." He kept the letter of the regulation forbidding speech or religious propaganda. Once again the other men joined in with humming until the prison sounded like a gigantic beehive of praise. It must have been reminiscent of Acts 16:25, "About midnight Paul and Silas were praying and singing hymns of praise to God, and the prisoners were listening to them."

When is the right time or place to give thanks? "Anyplace, anytime, for anything and anyone, under any circumstances, and for every reason, in season and out of season" is the Scripture context for giving thanks. (Ephesians 5:20; 1 Thess. 5:18)

Many of us at one time or another in life experience life in "prisons," whether literal incarceration of some kind beyond our control or figurative. It may be our circumstances that constrict us, our jobs or situations in which we feel trapped. Some are suffering in less than ideal marriages. Others live in bodies that are acutely or chronically ill, or in aging bodies with growing limitations.
We may be immobile on hospital beds, in care centers with downsized living quarters and subject to a regimented life to which we are not accustomed. Some are in prisons of their minds.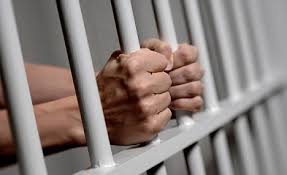 We can complain or suffer in silence—or we can be thankful for what we do have and SING.
Bringing it to our present circumstances—our continuing shelter-in-place, loss of jobs, the looming shortage of provisions, unhealthy separation socially from others, schools unavailable for our children, fear of becoming ill, unbearable loneliness for the most vulnerable, facing unknown changes in the coming winter months—we too feel we are imprisoned.
We are apprehensive of a future when we could face limitations on the practice of our Christian faith such as our Chinese Christian brothers and sisters have suffered under for decades. Aspects of our worship and gatherings are already being restricted. At the very least we feel we are under house arrest.
We can complain or suffer in silence—or we can be thankful to God for what we do have and SING.
GIVING THANKS includes praise to the Giver of all gifts. We acknowledge God as our prime Source and the One to whom we direct our thanks. (James 1:17) We should give thanks without ceasing for that is the explicit will of God. We should "forget not all His benefits" (Psalm 103:2). The Psalter is a handbook saturated with thanks and praise. It is the way we can enter into God's presence. (Psalm 100:4)
In any and all circumstances God expects us, invites us to give Him the sacrifice of thanksgiving. If we are suffering, it is nevertheless under His love and care and for a purpose. No matter how adverse we believe our situation is, or how unique we think is the suffering we are going through, to "give thanks with a grateful heart" is the key that frees our minds and spirits from our particular prison or place of incarceration, confinement, or captivity.
Below is the song our young Chinese Christian prisoner sang to transform the place God chose for him to evangelize. Shouldn't we use our sheltered-in-place to GIVE THANKS and shine Jesus' Light to others?