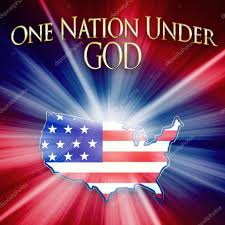 GOD'S INSTRUCTIONS WHATEVER THE OUTCOME:
"QUIET YOUR HEART IN HIS [GOD'S] PRESENCE AND PRAY. Don't get upset when someone gets ahead—someone who plots evil schemes, whose way succeeds because of their wicked plans. In no time the wicked will shrivel like grass clippings and wilt like cut flowers in the sun. Don't bother with those who climb the ladder, who elbow their way to the top. Do not be preoccupied with an evildoer who succeeds. Put a bridle on your anger, leave rage behind, trash your wrath, don't get agitated. Cool your pipes—it only makes things worse.
"Before long the crooks will be bankrupt; God-investors will soon own the store. Wait a little. In a short time, before you know it, the wicked will have had it; they will disappear. You'll stare at his once famous place and—nothing! Down-to-earth people will move in and take over, relishing a huge bonanza. Bad guys have it in for the good guys, obsessed with doing them in.
"But God isn't losing any sleep; oh, how the Lord laughs at the wicked! To him they're a joke with no punch line. The Lord loves justice, and he won't ever desert his faithful, righteous people, his followers. He always protects them; they are preserved forever.
"The godly shall be firmly planted in the land and live there forever. Live this way and you've got it made, but bad eggs will be tossed out. The good get planted on good land and put down healthy roots. The victory for righteous people comes from the Lord. He is their fortress in times of trouble. The spacious, free life is from God, it's protected and safe. God-strengthened, we're delivered from evil—when we run to him, he saves us."
(Psalm 37 Verses 1,2,7,8,10,13,28,39,40 in MSG and other versions)
Take a deep breath, stay calm and trust God's wise and perfect Master Plan for ELECTION WEEK USA and the result--whatever. Keep praying for His mercy and not His justice to bring upon us the judgment which we deserve because of our national sins. We still have time for repentance so that He may heal our land from its wickedness and unrighteousness and give us peace.
Every day of this coming week let's take to heart ALL of PSALM 37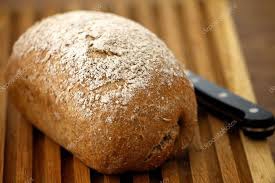 for our Daily Bread (the whole loaf!)
and verse by verse gain spiritual nourishment and strength for whatever will be going on in our private lives, our families, our society, government, nation and globally. God speaks relevantly to our situation with the assurance that everything is eventually going to turn out for good because He is in control.
To make it easy for you to read it once a day or more if needed, the entire Psalm is below in the Living Bible Version:
PSALM 37
"Never envy the wicked! Soon they fade away like grass and disappear. Trust in the Lord instead. Be kind and good to others; then you will live safely here in the land and prosper, feeding in safety.
Be delighted with the Lord. Then he will give you all your heart's desires. Commit everything you do to the Lord. Trust him to help you do it, and he will. Your innocence will be clear to everyone. He will vindicate you with the blazing light of justice shining down as from the noonday sun.
Rest in the Lord; wait patiently for him to act. Don't be envious of evil men who prosper.
Stop your anger! Turn off your wrath. Don't fret and worry—it only leads to harm. For the wicked shall be destroyed, but those who trust the Lord shall be given every blessing. Only a little while and the wicked shall disappear. You will look for them in vain. But all who humble themselves before the Lord shall be given every blessing and shall have wonderful peace.
The Lord is laughing at those who plot against the godly, for he knows their judgment day is coming. Evil men take aim to slay the poor; they are ready to butcher those who do right. But their swords will be plunged into their own hearts, and all their weapons will be broken.
It is better to have little and be godly than to own an evil man's wealth; for the strength of evil men shall be broken, but the Lord takes care of those he has forgiven.
Day by day the Lord observes the good deeds done by godly men, and gives them eternal rewards. He cares for them when times are hard; even in famine, they will have enough. But evil men shall perish. These enemies of God will wither like grass and disappear like smoke. Evil men borrow and "cannot pay it back"! But the good man returns what he owes with some extra besides. Those blessed by the Lord shall inherit the earth, but those cursed by him shall die.
The steps of good men are directed by the Lord. He delights in each step they take. If they fall, it isn't fatal, for the Lord holds them with his hand.
I have been young and now I am old. And in all my years I have never seen the Lord forsake a man who loves him; nor have I seen the children of the godly go hungry. Instead, the godly are able to be generous with their gifts and loans to others, and their children are a blessing.
So if you want an eternal home, leave your evil, low-down ways and live good lives. For the Lord loves justice and fairness; he will never abandon his people. They will be kept safe forever; but all who love wickedness shall perish.
The godly shall be firmly planted in the land and live there forever. The godly man is a good counselor because he is just and fair and knows right from wrong.
Evil men spy on the godly, waiting for an excuse to accuse them and then demanding their death. But the Lord will not let these evil men succeed, nor let the godly be condemned when they are brought before the judge.
Don't be impatient for the Lord to act! Keep traveling steadily along his pathway and in due season he will honor you with every blessing, and you will see the wicked destroyed. I myself have seen it happen: a proud and evil man, towering like a cedar of Lebanon, but when I looked again, he was gone! I searched but could not find him! But the good man—what a different story! For the good man—the blameless, the upright, the man of peace—he has a wonderful future ahead of him. For him there is a happy ending. But evil men shall be destroyed, and their posterity shall be cut off.
The Lord saves the godly! He is their salvation and their refuge when trouble comes. Because they trust in him, he helps them and delivers them from the plots of evil men."