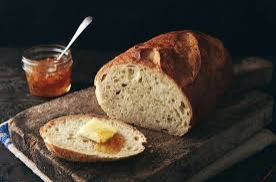 A Fresh Slice of Daily Bread
Society might be in turmoil, the future uncertain, but splendid seasons come and go from The Beginning. The Creator paints another masterpiece on the canvas of nature. Pause—look around. Gratefully remember autumns past and God's faithfulness. Trust God's goodness and Master Plan for this fall and for whatever lies ahead as winter peeks around the corner.
GOD TRIPPED ON A MOUNTAIN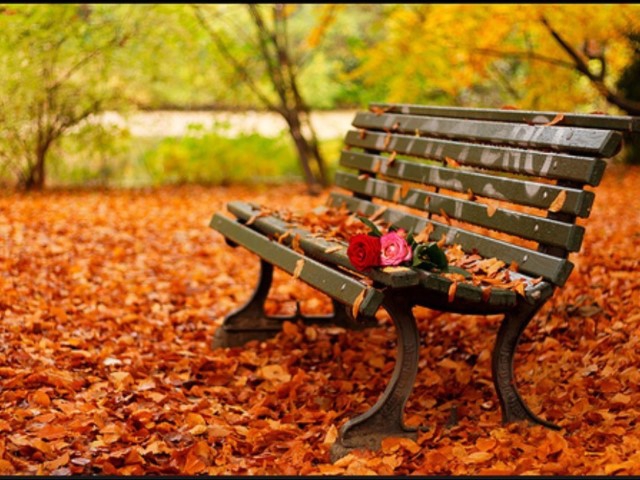 God outdid Himself again!
First He daubed His ruby brush
only on emerald maple tops
teasing them to shyly blush
then rouged their hues
with bolder strokes of scarlet bright
against the autumn cerulean blue
applying saffron-yellow
to catch the lingering rays
before the season's early wrap
of a frigid starry night.
Suddenly this morning
all nature flamed aglow!
God must have tripped on a mountain
and dropped His palette below:
blazing gold and crimson
splashed on bush and tree
blotching lanes and lawns
spattering his paint recklessly.
Can a painter capture on canvas
such Divine display?
Or I, with feeble words of verse
His magnificence portray?
Creator-Artist-God
is without a peer
each season He paints
an original masterpiece
better than last year!
AUTUMN REVISITED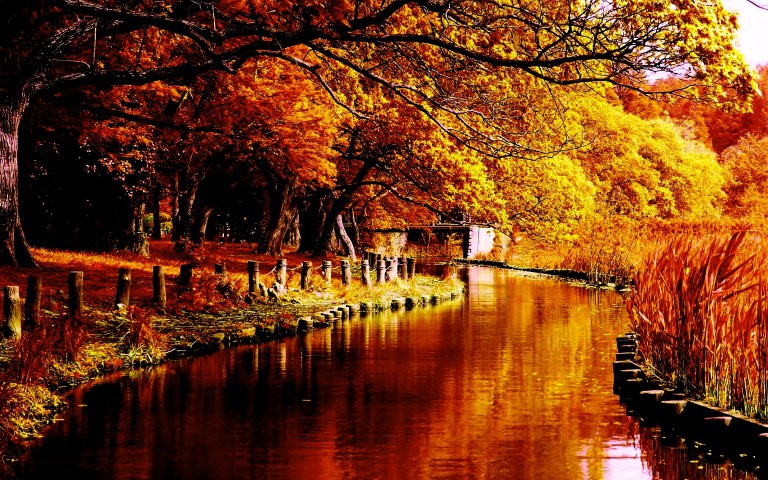 AUTUMN is a wet, crunching bite
of a Shenandoah Valley orchard apple
a plump pumpkin time
a snuggle-under-covers season
a time for raking leaves
winding up the garden hose
pulling up dry plants
a porch furniture storing time
a moth-balled sweater
retrieved from the cedar closet
with last year's woolen gloves.
AUTUMN is a cushion
a subdued, leaf-fire-scented buffer
between the swelter of summer
and the wail of frigid winter:
my favorite interlude
this seasonal spectacular!
AUTUMN arrives with composure
and quiet earnestness
unlike the sudden burst of spring
it signals flocks southward
elbowing harvesters
to hurry with their bounty tasks
before the latter rains.
AUTUMN causes football fever
in restless males: spectators and team
sets off ghostly squeals and costume madness
in the young for Halloween
while Thanksgiving menus and fall fashions
tantalize the female mind.
AUTUMN taps summer on the shoulder
nudges it out of the way
and displaces the sultry day
with crispy-cool jacket weather.
WELCOME AUTUMN!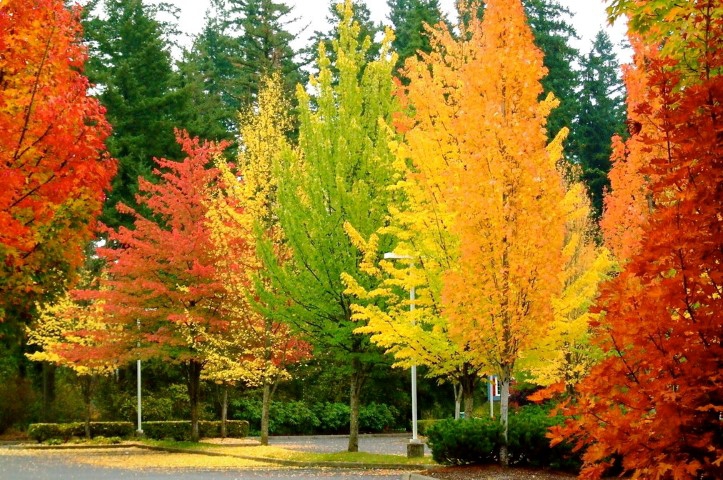 I eagerly trade
deep-breathing frosty morning walks
for sluggish dullness that stalks
humid hot July and temperamental September
which I only tolerate because
I anticipate AUTUMN.
The painted leaf, the falling leaf
evoke a tension in my emotions
vaccilating between joy and grief:
regret for what I haven't done
at blaze of summer sun
and gratitude for living
to this moment of harvest
in relationships and nature.
The wardrobe of the seasons
would be incomplete and out-of-style
without the flashy scarf and golden cap
of AUTUMN and her smile!
P.S. Thanks, God, for not bargain shopping
but splurging recklessly and generously
to give us another spectacular AUTUMN!
******
(Poems from Leona's book:
Psalms of My Harvest:
Confessions of a Psalmist)
Available from this website Bookstore or [email protected]