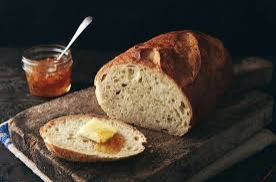 A Fresh Slice of Daily Bread
One definition of a shock wave is: a repercussion from a startling event or upheaval; series of aftereffects. From our own households, our nation and globally we are experiencing repercussions from the startling event of the pandemic.
Evil forces are taking advantage of that event for their own agendas. Waves of aftereffects are accelerating and threaten to change forever the life to which we have been accustomed.
Are you concerned about what you are witnessing in society today — even in the Church? Of course you are. There is an incredible number of books available trying to interpret the signs of the times. I seldom recommend a book, but I'm compelled to make an exception. The level-headed answers we need to maintain our victory as we navigate these "perilous last days" are in the book I picture below.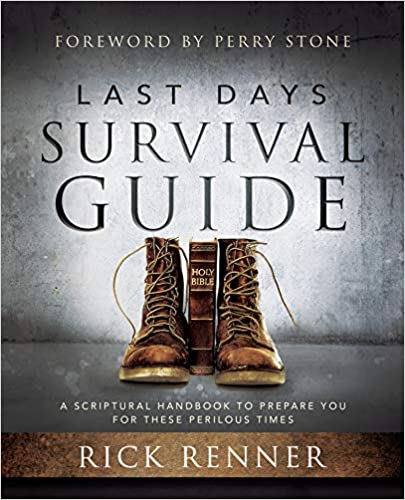 The Holy Spirit warned us about the very last of the last days—the time frame in which we find ourselves right now. It is imperative that we know what the Scripture prophesies are and to recognize how they are being fulfilled and not be deceived by false speculations. Spiritual tempests will be spreading across the world with far-reaching consequences. But we do not have to be a casualty of these storms!
In this eye-opening practical guide, Rick Renner teaches:
What "perilous" really means and why God is alerting us.
What exact characteristics will mark society in the very last days.
What actions to take to protect ourselves and those we love.
Strategies to stop the devil from attacking us.
Seriously, you will want to order this valuable book as quickly as possible so you can become knowledgeable about upheavals of society and our disintegrating culture rapidly unraveling in the months, even weeks ahead of us this fall. Your best move would be order through amazon.com at $22.49 with prime for shipping and next day delivery. Bookstores seem to be quickly out-of-stock as soon as they get a shipment. The cost of this book when compared to going out for dinner these days is negligible.
Besides an essential personal study, this handbook is a great resource for your church, group Bible study or prepper Christians. The author, scholarly and highly-qualified in the original languages of the Bible, does not mean to scare us but to prepare us. This 453 page handbook is a reader-friendly guide in an easy-on-the-eyes format.
I believe you'll agree that what you learn is not merely for surviving but for thriving in the confusing darkness of the unknown that lies "out there" as we gradually emerge from our months of cloistered life.
Sturdy hiking boots for our feet and clear Bible truths for our minds and hearts equip us for whatever lies ahead.