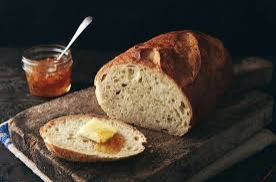 CLEAN THOSE CLOSETS
Some good things have come out of our being sheltered-in-place: we are learning what we can do without and that we should do something about our unnecessary accumulation of material things. Decreasing our worldly goods and increasing our spiritual closeness to God is in line with John the Baptizer's declaration, "He [Jesus] must increase and I must decrease." Eternal values take priority.
I think of my elderly widowed friend who lived in her own modest, comfortable home among her familiar things even after the passing of her husband. When she had a sudden onset of some health problems, within three weeks her well-intentioned family resettled her in an Assisted Living residence. She was reduced to living in one room without any of the possessions that had given her consolation and security. Beyond her control, a weekend yard sale disposed of everything she had treasured over a lifetime. Not an isolated case.
We can't take anything with us when God calls us to leave this mortal life. The only investment we have is the treasure we send ahead to Heaven. I like the analogy of pulling up to a drive-through bank, putting a deposit in a cylinder, pushing a button and sending it up and over to the bank teller who targets it into my account. The bank may go belly up and somehow I can lose my savings, but whatever I send up to the Bank of Heaven is everlasting.
Whatever season of life we have attained, we can surely look around, take inventory, and conclude that we have too much stuff! I need to intentionally get to it without delay. Anytime is a good time to cut back on what I have stored, to dispose of the unnecessary things to which I have become too attached—to be generous with my abundance, to give it away and bless others. Or throw it away, if it's not essential. It's wisdom to "put my house in order" before I'm forced to. Jesus reminded us in Luke 12 about the man who had a major storage problem but was planning to solve it by building still more storage space. There's a better way. Lord, help me learn to hold loosely the things of earth, the attachments that bind me to the temporal and the temporary.
I came across some new words to the tune of the familiar children's ditty, "Three Blind Mice" which made me chuckle but packed a wallop. Covid-19 time is finally the "someday when..." illusive opportunity I have always looked forward to but never could find—
TOO MUCH STUFF
Too much stuff, too much stuff; more than enough, more than enough,
It's filling the closets and taking up space,
it's growing and spilling all over the place,
We're all tripping over a terrible case—of TOO MUCH STUFF!
Too much stuff, too much stuff; more than enough, more than enough,
The piles are staring us right in the face,
they multiply at an alarming pace,
Soon we'll be buried without a trace—in TOO MUCH STUFF!
Too much stuff, too much stuff; more than enough, more than enough,
It isn't easy to run life's race,
with all of this stuff slowing down my pace,
God give me grace to rid myself—of ALL THIS STUFF!