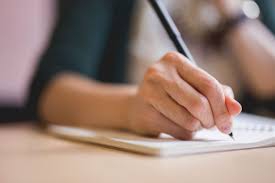 Remember the plans/goals/resolutions we made so optimistically on New Years Day 2020?—How swiftly and with hurricane force global events upset our lives and all that concerned us. An invisible virus originating across the ocean swept us into hiding for months and is still on-going.
How accurate and relevant are the verses in the book of James chapter four. We are cautioned against the arrogance of boasting that tomorrow we will do such-and-such, engage in business and make a profit. (verses 13-16) But the reality is that our human life is like a [mist, vapor, puff of smoke, wisp of steam from a cooking pot, cloud, morning fog] and then we vanish, disappear. "Instead, you ought to say, 'If the Lord wills, we shall live and also do this or that.'"
Do we even dare to make plans then? God has an all-encompassing promise that never fails. He has created us with marvelously intricate minds and expects us to use them as we plan our ways. Proverbs chapter 16 reinforces our responsibility to make plans but verse 9 is the clincher: "The mind of man plans his way, but the Lord directs his steps"
"In all your ways [everything you do, each step you take, everywhere you go] acknowledge [recognize, know, remember, trust, submit to, become intimate with] Him [God] and He will make your paths [straight, plain, smooth, level, removing obstacles that block your way, clear the road]" (Proverbs 3:6 in multiple versions).
Yes, I get it, Lord. If You will, I shall live and also make the following plans for the next several months concerning my website blog posts.
During July, I will post writings, "if God wills," at least each Monday and Thursday, (or more frequently) continuing to encourage ourselves in our sheltered-in-place as long as it is needed.
In August, if God wills, I plan to continue posting on the designated days but shorter posts, not more than can be read in 3 minutes, under the heading "FRESH DAILY BREAD." I will focus on only one insightful point or Scripture verse and leave it to my readers to be open to the Holy Spirit to apply it to themselves. I won't take the time to search for a related picture—I'll simply repeat the same image of a slice of bread.
In the fall and winter, "if God wills" I plan to continue serving you short slices of Bread.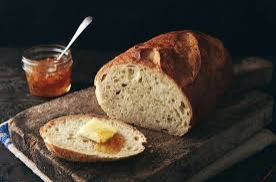 This writing adjustment will free up time for me to proceed writing (one more?) book, already in progress, which I believe the Lord has impressed me to write. Age 95 is not too late "if God wills."
The above plans should give me a window of opportunity to set aside every Wednesday "if God wills," as my RRR day—REST, RESTORATION and RENEWAL, My day will also be devoted to praying for the needs of my friends.
As always, my plans are subject to "as God wills" and if He doesn't will them, His choice is always over-the-top with His favor.