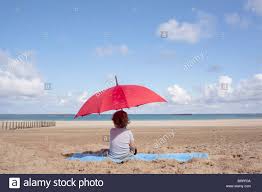 The 4th of July—Okay, so I'm going to declare my own INDEPENDENCE DAY. I'm not going anywhere or do anything. I live alone and I like it that way. Never lonely. So no BBQ, no picnic, no beach, no fireworks—and no computer or writing either. My decision. If I want to, I'll sleep late, eat jelly donuts for breakfast, read a novel all day—or sit and dream under the sun umbrella on the deck with ice cold lemonade—if the temp is not too hot. Or take two or three naps—why not?
I'm not going to cook for myself or for anyone else, hear? I'll scrounge for sustenance in the refrigerator—or eat all the Mint Chocolate Chip ice cream in the freezer. Or I'll go out by myself and pick up some Take-Out of forbidden, greasy, fried stuff. That is, unless anyone wants to come by and bring me a hot dog from your grilling party....
This is not my normal behavior. It's not because anyone pushes me, but I tend to push myself—a lifelong habit. I'm a highly-motivated goal-setter even at 95. I have a strong sense of purpose and a lifetime calling from God which He has not revoked. But He has smiled on me and modified His expectations for me.
This rather intense lifestyle does have a flip side—I have to deliberately schedule time—like today—to smell the roses, slow my pace and unwind. From time to time I intentionally "declare my independence" from all usual routine and "exit at the REST STOP!"
I'm going to take a delicious, leisurely, laid back DO NOTHING DAY on the Fourth. Don't bother to call me. I may not answer. All day long I'm just going to be a happy camper in the air-conditioned comfort of my home which I call, "Eagle Summit."
EXIT AT THE REST STOP
Leona Choy
I hereby declare my independence
with a "DO NOTHING DAY!"
I'm going to chill out today
and let my motor idle and delay work
on my perpetual deadlines and goals.
I'll ignore the flack from the nervous crowd
who may not understand
my escape from productivity.
I'll say "No thanks!" to their generous offer
to buy me an "all expenses paid" ticket
for a guilt trip to Stressed Out Land.
I plan to soft pedal my fortissimo
and play awhile in pianissimo.
I'll lay aside my endless "to do" list
scratching across it:
"Some other day—maybe."
I'll seize an interval of healthy fun
and back off from the rat race I usually run.
I'll shut my ears to "Do it now!"
and procrastinate till it's really too late.
I'll simply bow out for one single day
to let my spirit romp and play.
God and I will sit down together
on a porch swing in a gentle breeze
to enjoy a break—At His invitation
we'll call "Time out!" as He did
when His six day creative work was done.
I'll deliberately neglect responsibility
and purposely pamper myself
for an entire twenty-four hour day
and close my ears to the drumbeat others play.
I'll march at my own more sagacious pace
and not compete in life's frantic drag race.
I'll not insist on making things happen
but relax in God's silent grace.
I plan to do absolutely nothing today,
and let the world just accelerate away.
I'll loosen the strings of my fully-taut bow
and release my built up tension.
I'll lighten up and state my intention:
"Today I declare my own holiday!"
I'll loaf and lounge all I jolly well please
and let my overheated engine cool
—before I succumb to burnout
and have to be towed away!