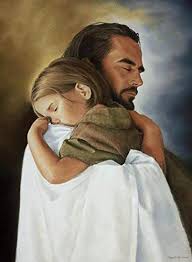 I'm in computer touch with more than a dozen precious Christian friends throughout the country who are undergoing various serious physical illnesses, cancer, surgeries, chemo and radiation therapies, dialysis, etc. Some face chronic illness that seems to stretch endlessly. Several are in Hospice care.
This is compounded with scores of blog friends who are suffering the isolation of quarantine from the pandemic and the grip of fear and confusion leading toward anxiety attacks.
They have asked for my prayers. I pray for each by name. Some are suffering clusters of "tribulations" all at the same time and are despairing over their weakness and inability to cope with it all.

They ask, "How can I hang on?"
While waiting for my lung cancer surgery years ago at the University Hospital in Columbia, Missouri, relatives with whom I was staying took me to Fulton, Missouri where we toured the Westminster Memorial Library. Their thoughtful intention was to divert my mind from the pending life-threatening major surgery.
An oversize statue of Winston Churchill took up the entire corner of one room. A boy about age six and his mother were also looking at the statue. Since Churchill was sculpted in a seated position, the child suddenly took a notion to slip under the guard ropes and climb up on the immense stone lap of Churchill.
"Oh! Be careful!" cried his mother. "Hold on! Don't fall!"
The youngster replied, "If he was real, he'd hold on to me!" Out of the mouth of babes comes insight!
Yes, real people care for and hold on to children who get into precarious situations. God is real! He is not an unfeeling, powerless, man-made statue. We are His children, and He cares about us. My suffering friends are in a dire place right now in their physical needs. I pray that God will be as real to them as He was when they were in the full bloom of health. When we can't hold on to Him in our weakness, He will hold on to us. We can't slip from His embrace.
No matter how well prepared we think we are for crisis times, when we are in the midst of physical traumas, we feel incredibly helpless. We don't even have the strength to climb onto God's lap let alone hold on to the Him. We want to act strong and brave. We want to be an example of a believer, one who has it altogether. But when illness strikes and life throws us a curve, we feel like a limp, deflated balloon.
In the midst of my surgical cancer adventure, I fully intended to pray a lot while lying in my hospital bed. I hoped I would be a spiritual example, a witness. I memorized Scripture promises in advance to recite to myself and infuse me with courage. But when the time came, my foggy, medicated, anesthetized mind couldn't recall any of them. I was simply unable to think deep, spiritual thoughts, or even formulate decent prayers.
In fact, I struggled to think at all. I was disappointed in myself. I had regressed to helpless, infant basics not capable of caring for or controlling myself. I just had to shut down, be quiet and let God take over. And that was okay. Yes, that was good.
Lord, please be "real" to my friends in this critical time of their need. Hold on to them. Invite them to climb up on Your big lap and snuggle up while You put Your strong arms around them. Let them experience You as "Abba, Father." Let them rest quietly and cease from struggling to act heroic.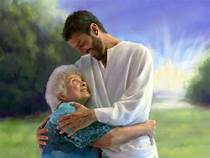 This is not the time for taking a guilt trip or beating oneself up for being weak. "He gives strength to the weary, and to him who lacks might He increases power" (Isaiah 40:29).
There is a season for all things: A time to have a stiff upper lip, also a time to be held in the strong arms of your Father in Heaven. Snuggle close to Him and let Him pull the "blanket" of the Holy Spirit around you in His role as "Comforter."