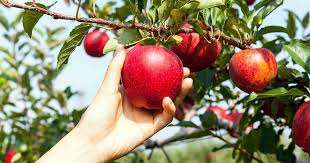 The title describes young people, right? Nope! That's God expectation for the righteous older adults among us. We are more likely to describe ourselves, "drained of energy and dried up."
FLOURISH is the way David the King Psalmist describes the calendar-challenged in Psalm 92, meaning thriving, and not merely surviving.. Flourishing is a beautiful, bountiful, overflowing word. "Anointed with fresh oil, growing, verdant, vocal in witness, firmly rooted, yielding fruit in old age"--a portrait of those trying to live God's way in their advanced years.
During the current sequestering in place, the over 65 folks are called "vulnerables." and we have been consigned to virtual "house arrest" or "solitary confinement." Shoved off in our corners where we can't be seen or touched and be held at a distance. In other words, dispensable? Disposable? We are expected to ride off into the sunset to the soft strum of a guitar like in a Western movie? Who would expect us to flourish under such conditions?
The devil is not omniscient like God, but this time he has guessed correctly. He is suspicious and afraid that God may have chosen us for an important part in His unfolding Master plan for the end times. To keep us from flourishing, he has aimed an onslaught of terror by night and arrows by day at us vulnerables who belong to the Lord. He wants to deplete our ranks and silence our voices.
Joel chapter two, verse 28 prophesies that "in the last days God will pour out His Spirit on (in various translations) "all mankind, all of you, all flesh, all people, men and women, everyone, old men, you old people." Is that broad enough and specific enough to include us who are mandated sequestered by society? Let's stand up and be counted! We are honored and responsible and privileged to be part of that "new thing" (Rev. 21:5) which the Lord is planning to do among and for and through His people "in these last days."
Let's explore what it means to flourish when descriptive of us. Is it an anomaly? An impossible dream? A paradox? A contradiction? Rich meanings and applications are in store for us in the various meanings of the word:
FLOURISH used as a noun or a verb can describe a dramatic, sweeping, grandiose gesture meant to impress; strokes or movements of the hand as in waving; brandishing a sword or weapon; flamboyant writing, with ornamental or fancy curves; an artistic or graphic embellishment.
FLOURISH is a rousing trumpet call, a lively musical fanfare. It indicates a shining period in history, state of life or beauty. It is the opposite of declining, failing or diminishing.
FLOURISH can also describe the healthy growth of a living thing—a plant, animal or person—a vigorous state of blooming or flowering or thriving luxuriantly. It is just the opposite of dried, wilted, or fading! Flourishing may describe a person in his prime, at the height of fame, excellence, influence, skill—one who is successful and prosperous in multiple aspects.
FLOURISHING is also a positive psychology concept. The term describes mentally healthy adults having high levels of emotional well-being. They are happy and satisfied; they tend to see their lives as having purpose; they accept themselves and are resilient, always growing and changing. Such people cope more effectively with chronic stress and other negative experiences. Flourishing is something that must be cultivated over the course of a lifetime.
FLOURISHING applies primarily to the inner, spiritual life of a Christian which can flourish regardless of the obvious natural physical decline brought on by the human aging process. We are to focus on our positive attitudes and responses to circumstances and conditions both inside of us and around us.
FLOURISHING in our advanced years depends largely on appropriating the power and wisdom and enabling of the Holy Spirit of God and applying it to our state in life whatever it is, including the present pandemic and societal upheaval.
In the natural, of course we become weary, tired, and faint with physical and mental exhaustion because of the length and travails of the journey of life. But according to the God-inspired words of Isaiah the prophet, "Have you not known? Have you not heard, that the everlasting God, the Lord, the Creator of the ends of the earth, faints not, neither is weary? There is no searching of his understanding. He gives power to the faint; and to them that have no might he increases strength" (40:28, 29). This passage of Scripture is the key to the flourishing life which God offers us as we live out our advanced years in Christ.
God doesn't cut us any slack in our mature years. If He generously gives us longevity, He obviously isn't finished with us yet.
Because God works by the power of the Holy Spirit in our spirits, no matter in what season of life, our bodies are energized by Him to function in accordance with our age and state in life and in line with God's purposes for us. The Scriptures declare that "God knows our frame, that we are dust..." and His expectations for us at any age and stage are not heavy-handed but realistic, compassionate and tender.
Ephesians 3:20 in the Amplified Paraphrased version expresses His promise: "Now to Him Who, by (in consequence of) the [action of His] power that is at work within us, is able to [carry out His purpose and] do super-abundantly, far over and above all that we [dare] ask or think—infinitely beyond our highest prayers, desires, thoughts, hopes or dreams...." Other versions translate the degree of God's work in us as "do immeasurably more" and "do exceeding abundantly." I want to live in God's "immeasurably more," don't you?
Second Corinthians 9:8 expands the promise still further without limiting it to any season of life. The Lord intends that our eternal spirit should remain vigorous and youthful. "[God] satisfies your mouth [desire, life, years, old age] with good things so that your youth is renewed like the eagle" (Psalm 103:5). God intends our spirit to increase in stamina, to keep gaining in strength and joy while developing and amplifying its eternal qualities.
"And God is able to make all grace abound to you, that always having all sufficiency in everything, you may have an abundance for every good deed." And in verse 10, "...you will be enriched in everything for all liberality...." Not only "fully supplying" but "overflowing" and "surpassing" in other versions.
Woohoo! Hallelujah! That's God's definition of "flourishing" and His expectation for my life and yours while we live our summit years. One way or the other, we are in "the end times"—near the end of our mortal time on earth or the conclusion of the Ages before the return of Jesus Christ! Let's flourish for Him!