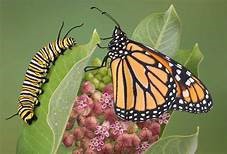 Following me on our branch of the Family Tree are nearly a dozen little caterpillars and a string of family cocoons awaiting their butterfly destiny.
There are over 40 big and little people in my Emerging Generational circle—in our blood line and/or our blended line. We were blessed with four more precious infants since my 90th birthday gala celebration five years ago, including twin girls. They are all climbing the rungs of the age-ladder behind me. They have yet to live most of their lives.
These precious people-of-my-heart range from AARP-eligible to infants less than a year old. I count in our Emerging Generation my four adult sons, spouses, grandchildren, their spouses, and great-grands each in process of bursting forth like a butterfly from his or her various life chrysalis.
Whatever exes there may be, and blended families, are also loved and embraced butterflies whom God planned to bring into our family circle. They are all equally a part of my heart and my concern.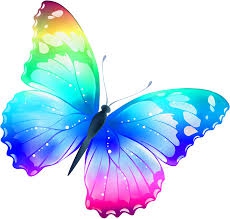 I consider it God's mandate and my responsibility to "invest" in the sense of praying and concern and encouragement and time into the lives of our emerging generations. I want to do so as consistently as He gives me opportunity and wisdom. Reality check: According to the Actuarial Charts, I realize I won't be around to see most of the outcome of my spiritual investment. That is of little consequence. My faithfulness to help even just a little to set in motion God's overall direction for each of them is what matters.
If I'm limited to prayer alone, I have no doubt that my earnest prayers for each one will outlive my "earth suit" body life. None of our prayers are ignored or discarded in some angelic waste basket beside God's throne as being insignificant or unworthy or too outlandish to answer. Once prayed from our lips or heart or spirit or with groaning, all our prayers are everlasting. They never vanish. They are forever on God's front burner, so to speak, until answered perfectly in His way and will and timing, even if my prayer for some of them takes scores of years or generations to be realized.
What a privilege to make some consistent investment in the lives of my emerging caterpillars and cocoons! I water and feed and nurture their God-given potential by my encouragement. I may offer a word of wisdom—but only if asked. If not, I pray for my wisdom to zip the lip.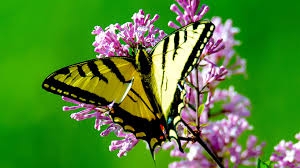 What beautiful butterflies are hiding and developing in those ordinary-looking cocoons that are so beloved to me? I dare not force them open to find out or interfere with God's timing for their debut into the destined atmosphere God has prepared for them.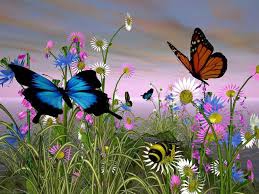 How many caterpillars and cocoons are in your local Garden? Guard them well. Keep them in God's wise and gentle hands. Don't let some predator damage your precious heritage. Pray for their full development in God's plan for their lives—be faithful on your watch.
What delight I expect to feel from my vantage point in Heaven when I see the fulfillment of God's plan in each of their lives—a field full of butterflies whom I knew and loved and nurtured when they were in their caterpillar stage!