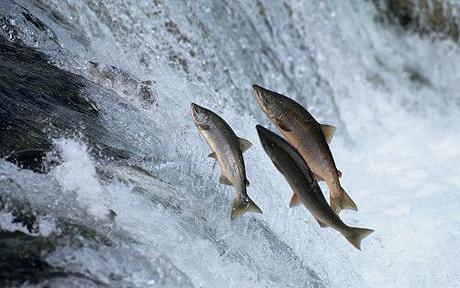 Here I am—at age 95, a long-time grateful cancer surgery survivor. By God's protection, recently recovered from another major surgery that, had I not undergone it, I may have been on a slippery slope toward Life's Finish Line and not writing these words. On the heels of that lengthy recovery, suddenly months of pandemic isolation as a "vulnerable" were added. Total: so far, more than six months of being sheltered-in-place to think and pray and listen attentively to God for His directions for "the rest of my way Home."
I take a look in the rear view mirror as my vantage point. I have experienced an abundantly blessed Christian life-journey which has included many countries of the world and people of diverse cultures to whom, with my late husband Ted, we sought to bring the Gospel. This has included the opportunity to humbly serve the faithful, persecuted Christians in China. I have experienced joyful flashes of Light and Truth and Beauty in many different ecclesial communities and para-church missions with whom it was our privilege to serve without regard to theological labels or man-made walls.
At every stage of my life I have sought to know God more fully. I have been on a "journey to the Land of More" by which I mean my overall life journey of progressive Christian faith experiences. I'm still a work in progress which will only be complete when the Fullness of Truth and Love will be revealed and I see God face to face.
From our view as Christians, I believe God meant this cloistered time to prepare all of us for the "new thing," as yet unknown, which He is bringing to pass in the world today. We see the upheavals and chaos; He has the Master Plan. What a precious and unprecedented opportunity to look in the rear view mirror and open myself to God's eternal view while I still have time to do something about it.
This quiet, unexpected interlude gave me a chance to ask myself, to what extent have I learned and pursued what God intended in His life destiny for me? Second, do I know what He is asking of me as I emerge from mandated isolation into "outside life" again at this late season of my life?
I'm in awe at what I believe I hear Him saying to me and requiring of me. In gratitude for giving me a second wind for my tattered sails, I obey God and ask Him for courage and ability and wisdom to take "a road less traveled," yes, even willing to be misunderstood. I perceive there will be some drastic changes God may require of us who are Christians. We may have to go against the flow and step into unfamiliar waters.
At 95 years, I don't think I'm too old to accept those changes. While I have breath, there's still room to grow. His instructions for me are not necessarily the same for anyone else. He has unique paths for each of us. I want to be pliable in His hands and not stubbornly cling to "old wine-skin" ways just because they are in my familiar comfort zone. I want to be one of the eager "new-wine-skin-people" to see and participate in the Glory to come. I can only press forward to attempt this holy task if "my youth is renewed like the eagle" as promised in Psalm 103:5.
I have written my own Faith Credo in which I invite the Lord to reprogram me in relation to my life-calling, my view of Jesus' Body, the Church, my personal devotion to God, the rest of my journey to the oneness and maturity God wants me to press toward. (Ephesians 4:13 AMP) "Until we all reach oneness in the faith and in the knowledge of the Son of God, [growing spiritually] to become a mature believer, reaching to the measure of the fullness of Christ [manifesting His spiritual completeness and exercising our spiritual gifts in unity].
I challenge my Christian readers: What heart/mind impression have you heard from the Lord that He asks you to change, adapt to, put aside or adopt or exemplify as you emerge from your God-provided refuge? Embrace whatever God shows you as His work in progress from Philippians 4:8.
Surely, our treasured, sheltered time has not been a waste—something to endure, tolerate, just get through, and then forget as we try to resume life as we have been accustomed to experience it? Society and the world we left outside the door at the beginning of 2020 when the pandemic attacked is not the one we will reenter.
How about writing down what God is saying to you? Nothing fancy or to make public. Speak your unconditional surrender aloud. Affirm it to yourself. Let the Lord know you heard Him and are depending on His help. Trust and obey. Stand up for your convictions and notify the devil that you are not a captive of his wiles, a prisoner in his stronghold. Let those in your sphere of influence see how determined you are to do the will of God—like a resolute salmon leaping upstream.