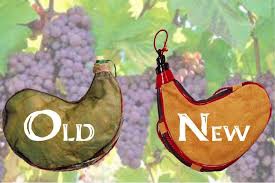 Discussions about reemergence are in the air. They generate optimism and anxiety, hope and perplexity. Yes, also fear of the unknown and the uncontrollable. And the questions: "Are we ready? Am I prepared for what we hear may be a whole new world taking shape—out there?"
The talk is all about the changes we will encounter. Because of the global nature and unprecedented, unknown danger of the COVID-19 pandemic, apparently everything is shaking that can be shaken: Changes and regulations in government, education, religious gatherings, society, commerce, healthcare, the way we earn our livelihood and family structures—just for a start.
In Christian circles among those who have a prophetic ear and a diligent mind to study the Scriptures, the talk is that God is on the verge of doing "a new thing" for and with and through His people to rev up preparation for His promised return.
When Jesus referred to "old and new wine-skins," He may not have meant only institutions and traditions which had been misinterpreted and misapplied by the Pharisees. There are various interpretations of His parable. Basically, He declared that His New Wine teaching couldn't be simply patched on to the old traditions (old wine-skins). The new could not be a add-on to the old. "You have heard it said...but I say unto you...." It required an entirely new paradigm.
The Holy Spirit's power is prophesied to come upon the elderly people and simultaneously upon the young, irrespective of gender, status, or position in life. (Joel 2:28-31) New wine-skins were needed on the Day of Pentecost outpouring of the Holy Spirit, quoted by Peter in his historic message as being fulfilled. The 3000 who responded to Peter's invitation had to have new-wine-skin ears and hearts.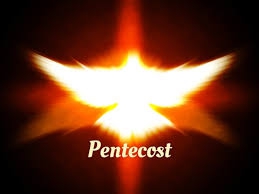 To include the Gentiles in the Gospel required a new-wine-skin mindset—truly a "new thing" that shook the world to the present. The Great Commission was a "new thing." The effect of the Gospel on society and world empires was a "new thing." Throughout the history of the Church, many "new things" have required God's people to be new-wine-skin people.
Here we are at another level of "Last Days" and "End Times"—a twenty-first century re-fulfillment of the prophecy of Joel. Are we ready for the as-yet-unknown "new thing" which is to be poured out in the days to come? We must keep pace with God's Master Plan for the Church, the Bride of Christ.
The prophecy of Joel makes it clear that God does not limit Himself to doing new things by His Spirit in the young. In these Last Days spoken of by the prophets, God may be about to move in tremendous power of renewal also upon those who are more advanced in age—who are called the "vulnerables" by the COVID people.
Whatever our calendar age, it is never too late to open ourselves to more of God's fullness. God pours His Holy Oil on the old wine-skins people to restore them to youthful elasticity and usefulness to hold more of Him. "So that your youth is renewed like the eagle" (Psalm 103:5b). They have wisdom to impart transgenerationally. People of retirement age refired with zeal and first-love for Jesus their Lord can draw into God's Kingdom friends who are closer to The Finish Line as well as ignite the flame in generations which follow them. The young, in turn, spiritually energize the calendar-challenged.
In whatever generation we find ourselves, let us lay aside the dry, brittle, old wine-skins to become flexible, malleable, new wine-skins so we can contain the explosive burst of the Holy Spirit's outpouring to come.
New-wine-skin people need "anointing with fresh Oil" (Psalm 92:10) as our "Essential Oil" in anticipation of whatever is ahead of us. The Holy Spirit is both the Dispenser of that Oil, and the Oil itself. Psalm 45:7 promotes the "oil of joy" to strengthen us under all circumstances, not only in celebration of blessings. The outpouring to come may carry with it times of hardship and trials when we will need to "count it all joy."
Why did God allow our sudden mandated global isolation to kick off the paradigm of change concerning His people and His Church? Perhaps because old patterns change slowly? And you can't patch the new onto the old? The plug had to be pulled on the old to clear a path for the "new thing" He wants to do? Before we emerge, we have to learn why God allowed us to be sequestered. We were forced to detach ourselves from the non-essentials and daily distractions and sort out life's real priorities. We needed to become new wine-skin people of God eager for the revelation of His "new thing."
Let's not focus on simply getting through the pandemic back to our former comfort zone and competitive lifestyle. We'll never resume our familiar same-old, same-old. Times and seasons move along in the Master Plan of God so that a "new thing" can burst forth.
We don't know yet what that "new thing" will be, but Jesus promised it. "Behold, I will do a new thing; now it shall spring forth; shall you not know it? I will even make a way in the wilderness, and rivers in the desert" (Isaiah 43:19).
"And He that sat upon the throne said, Behold, I make all things new. And He said unto me, Write: for these words are true and faithful" (Revelation 21:5).