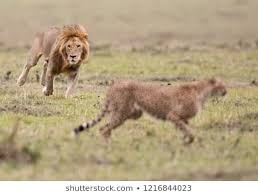 A lion planning its menu for dinner first singles out its prey. Separates it from the rest of its herd, its support unit. The lion would have little success if it attempted to attack its meal while it was still part of its protected animal group. Isolated, it has little chance of survival. Dead meat.
Taking advantage of this current pandemic, the devil emerges from behind the scenes and starts his work on his intrigue of isolation. He makes full use of the distancing mandate. He is happy to see us separate into smaller social groups, especially individuals alone. College students living at home again away from their friends and vulnerable calendar-challenged adults are forced into isolation. Both young and old struggle with unprecedented social alienation.
Encountering profound changes in their daily routines and feeling the mental strain, some slip into depression. Our lives are stripped down to survival mode. Anxiety and fear take over as all of us are faced with uncertainty about how long this crisis will last and where it will take us individually and collectively.
We are in danger of playing right into the devil's game plan to defeat us in isolation. We should prepare to navigate safely through our isolation. "Be of sober spirit. Be on the alert. Your adversary the devil prowls about like a roaring lion, seeking someone to devour...but resist him, firm in your faith..." (1 Peter 5:8,9).
The devil tried his wiles on Jesus during His time of isolation. After His baptism and public affirmation by God, "Jesus, full of the Holy Spirit, returned from the Jordan and was led by the Spirit in the wilderness for forty days, being tempted by the devil...." (All three of the synoptic Gospels record the event), While the devil was using his intrigue, God was also in the picture. God's Word was Jesus' support, the final word to silence the devil's misquotes. Jesus quoted Psalm 91, as we are doing during COVID-19. However, angels got in to the action at the end of the ordeal. "Then the devil left Him, and behold, angels came and began to minister to Him" (Matthew 4:11).
The writer of the book of Hebrews warns, "Not forsaking the assembling of ourselves together, as the manner of some is; but exhorting one another: and so much the more, as you see the day approaching. (10:25) God's people are not to be "lone rangers" trying to go it alone. We are meant to be a part of the entire Body of Christ, citizens of His Kingdom, members of His family. We are supposed to be exhorting and encouraging one another.
Whatever the multiple reasons for the crisis of separation we are in because of the pandemic, the devil is present trying to distance believers from one another, especially from gathering in places of worship. He fans our fear of being alone. Some people have actually never been alone, especially those living in crowded urban areas.
At this point we must reach out to one another, to be indeed "our brother's keeper" if not possible literally, then virtually. Let the lonely, who are tempted to withdraw into themselves and pity themselves, extend their hands and hearts to other lonely people. Let's answer the question, "Who is my neighbor?" by looking around and reaching out. "Let us consider how to stimulate one another to love and good deeds" (Heb.10:24).Those of us who are in a position of needing help ourselves must develop the grace to receive help when someone offers it. For many that is difficult. Nevertheless, there are beautiful lessons to learn through the interdependence of God's family members.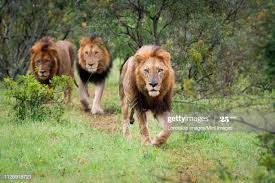 If you think you hear a lion (or several of them,) roaring behind you in your lonely, vulnerable, sheltered-in-place isolation, chasing you, ready to pounce on you with intent to devour you, remember that it is not a real lion. Just a figure of speech. The devil is LIKE a roaring lion. His intentions are clear from the get-go: to steal, kill and destroy. The devil is REAL but not all powerful as God. "Greater is He who is in you, than he that is in the world."
Don't be afraid of a virtual lion. It roars but it has no teeth., Although for a short time you are isolated and unable to worship together physically with others in the Body of Christ, you are not really separated from God's Flock. Be assured that you are "surrounded with favor as with a shield" (Psalm 5:12), "surrounded with songs of deliverance" and "with God's lovingkindness" (Psalm 32:7,10)
With all that protection surrounding you, and God's promise that He will never leave or forsake you, (Hebrews 13:5) the devil-pretending-to-be-lion will not be able to isolate you from God's Flock and make a carry-out meal of you. Caution: We'd better stick close to the Flock and The Good Shepherd.
Let's trust ourselves to the REAL LION who is promised in Revelation 5:5, Jesus, THE LION OF JUDAH, the Mighty Conqueror coming again soon.