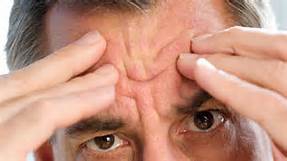 Yikes! Is that some new form of virus that is coming our way?
Thankfully, no. Metathesiophobia is the fear of change. It is described as "a persistent, unrealistic, intense anxiety about and fear of new or different situations, circumstances, or objects. I hope my readers don't have it!
Unfortunately, what we are all going through now with COVID-19 qualifies for a cluster of extreme social and lifestyle changes which we can't control.
During our mandated shelter-in-place and the upheaval of our routines and schedules, fear is a natural reaction. The threat may be actual or perceived. In contrast, an unnatural or aggravated reaction that seriously impacts our quality of life and mental balance can become a phobia.
Fear is a part of our "fight or flight" instincts. We all develop habits we feel comfortable with and resist changing them, even when that change looks to be for the better. We all fear the unknown. The Scriptures describe a period of global upheaval and calamity when "men's hearts are failing them for fear." It seems to many that we are fast approaching that time.
Being afraid is a common emotional reaction not to be ashamed of but to realistically admit: "When [not if] I am afraid, I trust in the Lord." At the same time, hundreds of verses in the Bible bring us the message, "Be not afraid."
Our level of fear is based on the degree the change affects our current life situation. Nowhere does fear grip us stronger than when our livelihood, career or job is affected. Fear is compounded when children's education and care is affected. That's the precise case for millions of people right now.
Let's explore some perspectives about CHANGE. Sometimes we can control the outcome of change and sometimes we can't, but we can choose how to react to change. We can embrace change, work to make it better, fight it, ignore it or endure it. Once we accept why we fear change, we can take steps to control that fear.
Changes, major or minor, are inevitable, continuous, and lifelong—whether physical, emotional, mental, spiritual, geographical, circumstantial, or relational. There is nothing as certain as change. It often hits us like a ton of bricks when we least expect it. Suddenness is how this virus attacked us.

Normally, each season of life has its own cluster of changes. The future seems like a vast unknown that holds nothing but "what ifs." Changes are part of God's maturing process to shape me into greater conformity to Jesus Christ. I miss rich blessings if I resist changes. I gain and progress when I embrace them as new challenges. Let's view changes as bringing a clean slate, a fresh breath, a cool breeze, an untried path, and a stimulus to renewal!
I shouldn't be surprised that I grow through the unpredictable. Although I struggle through the disenchantment of change, they bring me to new reality and joy. Through changes, God deliberately sloughs off the old and familiar and underneath the crust I discover the fresh and new. In the shattering of a dream, I can awaken to new visions. Changes often transplant us. But like plants, it is in order to bear more abundant fruit or bloom transplanted. Let's try to look at change as our friend, God's instrument to teach us to bend with the wind and lean in another direction that He has planned.
Winds will always blow and storms are inescapable. They will beat upon my life as in Jesus' parable about the two houses built on different foundations. I need not be shaken or moved, if I am built upon The Rock not sand. My infrastructure, my eternal spirit, need not be shaken with dark and menacing storms such as COVID because it is reinforced by the indwelling Holy Spirit to withstand life's shifting earthquake changes—literal or virtual. I need to remain anchored in the Unchanging One, our Lord, who is "the same yesterday, today, and forever." (Hebrews 13:8)

Lord, help me welcome with trust and confidence in You those topsy-turvy changes that are going on all around me in my home, family, familiar world and around the globe. Help me avoid that unpronounceable phobia that would grip my heart with fear.
Let's replace it with the "shout of joy" declarations of Psalm 27: "Whom shall I fear?...My heart will not fear...Be strong and let your heart take courage; yes, wait for the Lord." I recommend meditating on that entire Psalm of David. It is called "A Psalm of Fearless Trust in God" written when he too was sequestered "concealed, hidden, in a secret place."