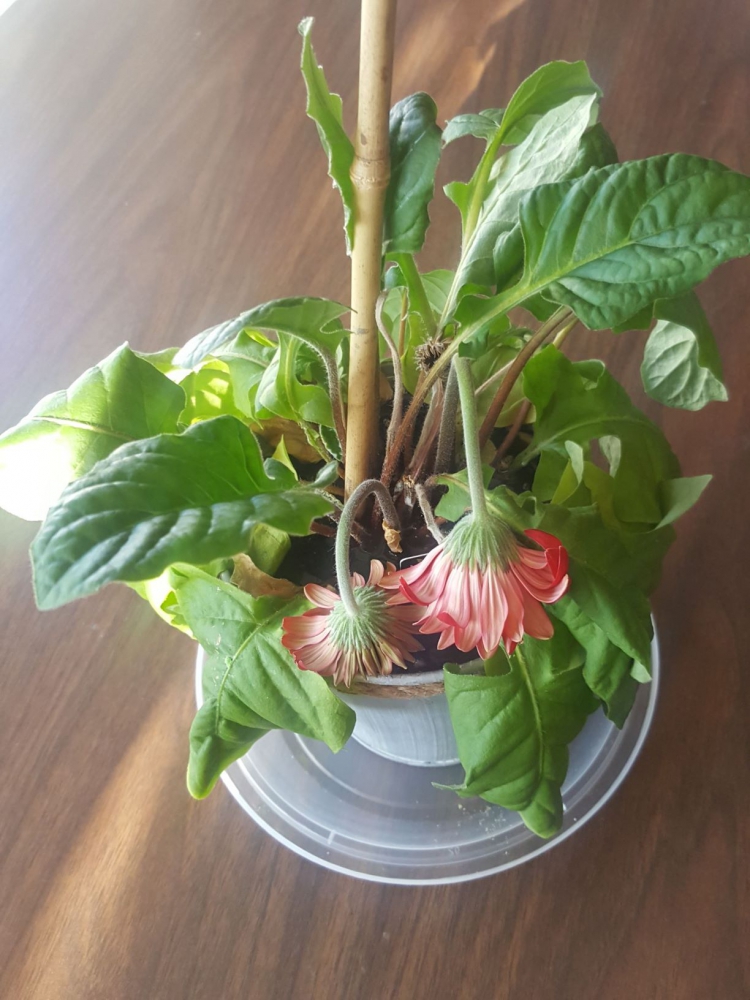 I don't have a green thumb for outdoor gardening or even to maintain my house plants. I use my thumbs primarily on the space bar of my computer keyboard for writing. My family and friends know me as an unintentional plant killer, but they still love me and trust me with gift plants on special occasions. I truly enjoy plants and greenery and appreciate how they enrich the atmosphere. But I tend to get busy and neglect their needs. I only become alarmed when a blossom droops its head and the leaves begin to wilt and turn yellow. (above)
I quickly pick up on a spiritual analogy to my own life. My soul or spirit, the eternal part of my being, without constant care and nourishment inevitably begins to wilt. I discovered that the Scriptures have much to say about withering. God's people are called "a planting of the Lord." This post is not, however, about plants but other things which the Bible says wither and wilt. Among those are the following.
In Jesus' parable of the soils, the seed sprouts quickly but withers due to poor soil, on rocky ground, lacking water and scorched by the sun. "Having no root they withered away." (Matthew 13:6) Living only a brief time, we wither like grass of the field. (Psalm 102:4,11;37:2) In Jonah 4:7 the gourd that shaded Jonah withered after the worm attack. The entire landscape dried up and wilted after the plague Joel records in his prophetic book. Joy dries up and wilts because of the calamity. (Joel chapter one.) The fig tree wilted after Jesus cursed it for bearing only leaves and not figs in Matthew 21. John 5:3 lists withered people among the sick, blind and lame waiting at the pool of healing waters.
I want to draw attention to a signifcant withering that applies to us during our current sheltered-in-place period. Whatever the direct or indirect cause of our isolated state—an attack of the devil, actions of man, orders from government in our best interests or for the public good, we know that God is behind the scenes orchestrating His sovereign plan for His Kingdom and the people who populate it. And He expects us to hear and heed His instructions. God is talking to us in multiple ways through this plague. Jesus often repeated, "He who has ears to hear, let him hear."
The story is found in Matthew 12. The true event took place in the synagogue. The religious establishment of the day were on hand trying to trap Jesus whether He would heal on the Sabbath day. "There was a man with a withered (crippled, paralyzed,shriveled) hand." Whether he was there to worship we don't know, only that he was disabled or limited by having one incompetent hand. Jesus didn't touch him or use any of His other previous ways of healing. He simply asked the man to do something: "Stretch out (reach out) your hand. And he stretched it out, and it was restored (as good as, sound as, same as, to normal health) like the other."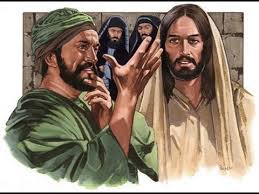 When COVID-19 is over, and it will be, how will we emerge from the experience? We will either come forth with one or both withered hands from inactivity for the cause of God's Kingdom or stronger than before from having learned to "stretch out our hands" of care and compassion and selfless help to others. Many real and virtual opportunities are open for us to help others in Jesus' Name in our sphere of influence. It's never too late to do that stretching—the need still exists, in fact, grows greater as the weeks tick by.
However, if we have squandered our time with our own interests or simply treading water until it is over, we will have wasted the chance to grow personally and to build the Kingdom of God. We will go about with withered hands, useless for the new thing God is bringing about on a global scale regarding His Church and the spread of the gospel.
I'm optimistic. We see on every hand how people are opening up in generosity, in spite of being sequestered, to assist others in need. Health is being restored to our hands that may not have been accustomed to reaching out beyond our own interests. This is the gospel in action.
Why does a hand wither? We may have been born or brought up with a withered hand, not having seen examples of how to serve others in concrete ways in Jesus' name. We may have separated the sacred from the mundane, ordinary pursuits of life. Our hand may be withered simply from lack of use. It may need to be exercised by "being zealous for all good works." Our hand may be withered or wrinkled from age. We think our hands are no longer useful. Wrong! The elders among us can reach out with even more wisdom. Our hand may be withered from over-use. My neurologist tells me that my numb fingers [withered hand] is a consequence of carpal tunnel syndrome. An ACE bandage or even surgery may be required. Whatever the cause, extending it to others at Jesus' command now in this COVID slice of life is the first step of obedience to receive the joy that will come as a result.
I ought to learn from God's assignment given to Adam to "cultivate the garden and keep it" (Genesis 2:15). I could do better by looking after the health of my house plants, not waiting until they go through "a near-death experience." They need regular, adequate attention and consistent watering—not flooding them only after I notice that they are near their demise from dehydration.
I need to apply the same TLC to my spiritual life. My "leaves," the evident, visible part of my life, tell others loudly the state of my soul. If people see my drooping leaves followed by wilting and eventually drying up, they draw their own conclusions about how seriously I take the Christian life. Withering is not the condition the Lord expects of us. (Psalm 1) If we walk in the way of the Lord, our leaves will not wither and whatever we do will prosper. If we don't abide in Christ, we disconnect from His life-flow, wither and "dry up." (John 15:6) My undying spirit needs daily hydrating with Living Water through quiet time spent with God and nourishment from His Word.
As Christians, we are being watched by others from behind their masks. We can't cover our hands with a mask. People can see plainly whether one or both of our hands are withered and limp, or if we are stretching them out to touch others with our generous help.
When we look at all our abundance and blessings, let's ask ourselves, "What shall I return to the Lord for His goodness to me?" Jesus looks at our hands stretching to others as, "Inasmuch as you do it unto one of the least of these, you do it unto Me [Jesus]."